Machine operation will always be a skilled task, but there is no harm in improving the performance of even your best operators. Dig Assist from Volvo Construction Equipment (Volvo CE) unlocks an excavator's full productivity potential. Using the in-cab Volvo Co-Pilot tablet, operators can quickly and independently manage all digging operations with ease – whether the task at hand is leveling sites, digging trenches, grading slopes, or creating site profiles. There is also an important safety and convenience element, as Dig Assist does away with the need to manually mark out a site and check depths and grades.
The full view: machine control
Dig Assist is available with 2D, In-Field Design and 3D tools – that give the operator a detailed excavation plan from the comfort of the cab.
The longstanding 2D app is intended for site leveling and profiling slopes. This option uses real-time data to clearly show operators when target depth or slope angles have been achieved.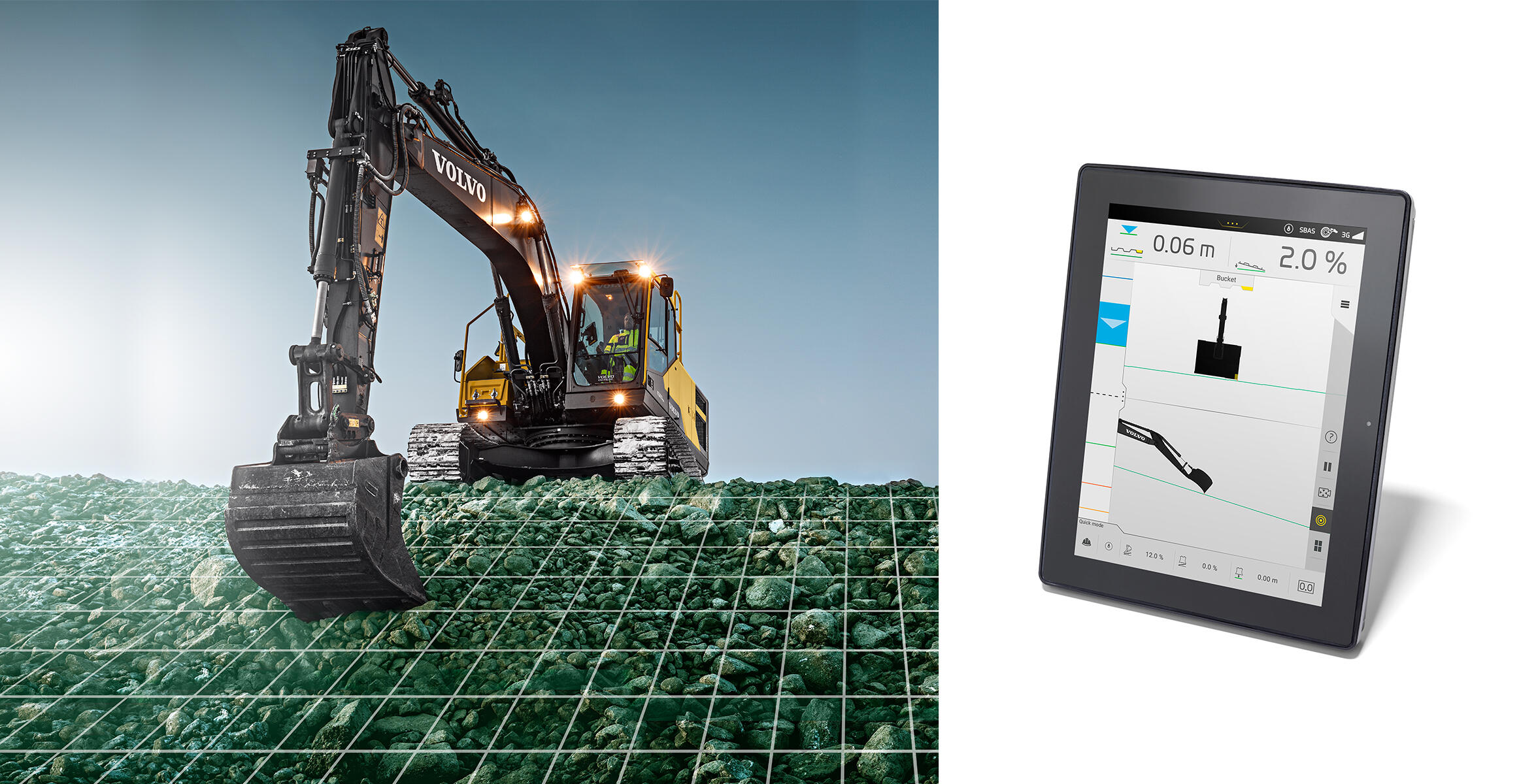 In-Field Design makes easy work of time-consuming jobs – allowing operators to go from a paper drawing to a digital excavation model in minutes. The option uses GNSS and RTK navigation technology to offer centimeter-level accuracy on tasks such as trenching, driveway/pool preparation and foundations. Job data can also be stored in the Volvo Co-Pilot, allowing the task to be picked up at a later date if necessary.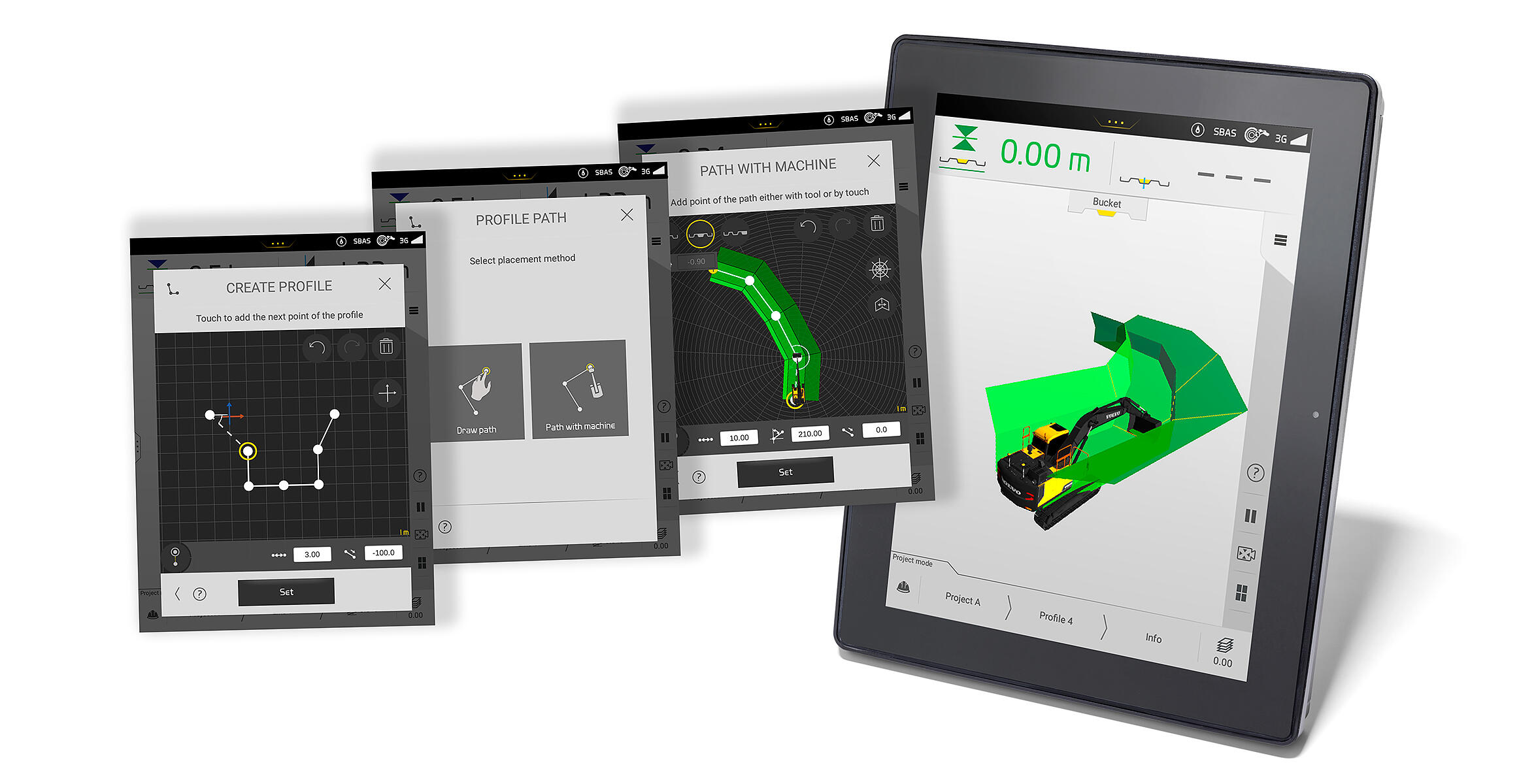 The 3D option is the ideal choice for complex and larger infrastructure projects. Providing full three-dimensional functionality, Topcon 3D-MC and Trimble Earthworks for Dig Assist allow designs to be uploaded directly into the Volvo Co-Pilot – this ability to offer both solutions is unique to Volvo. Simply import a project file and get to work.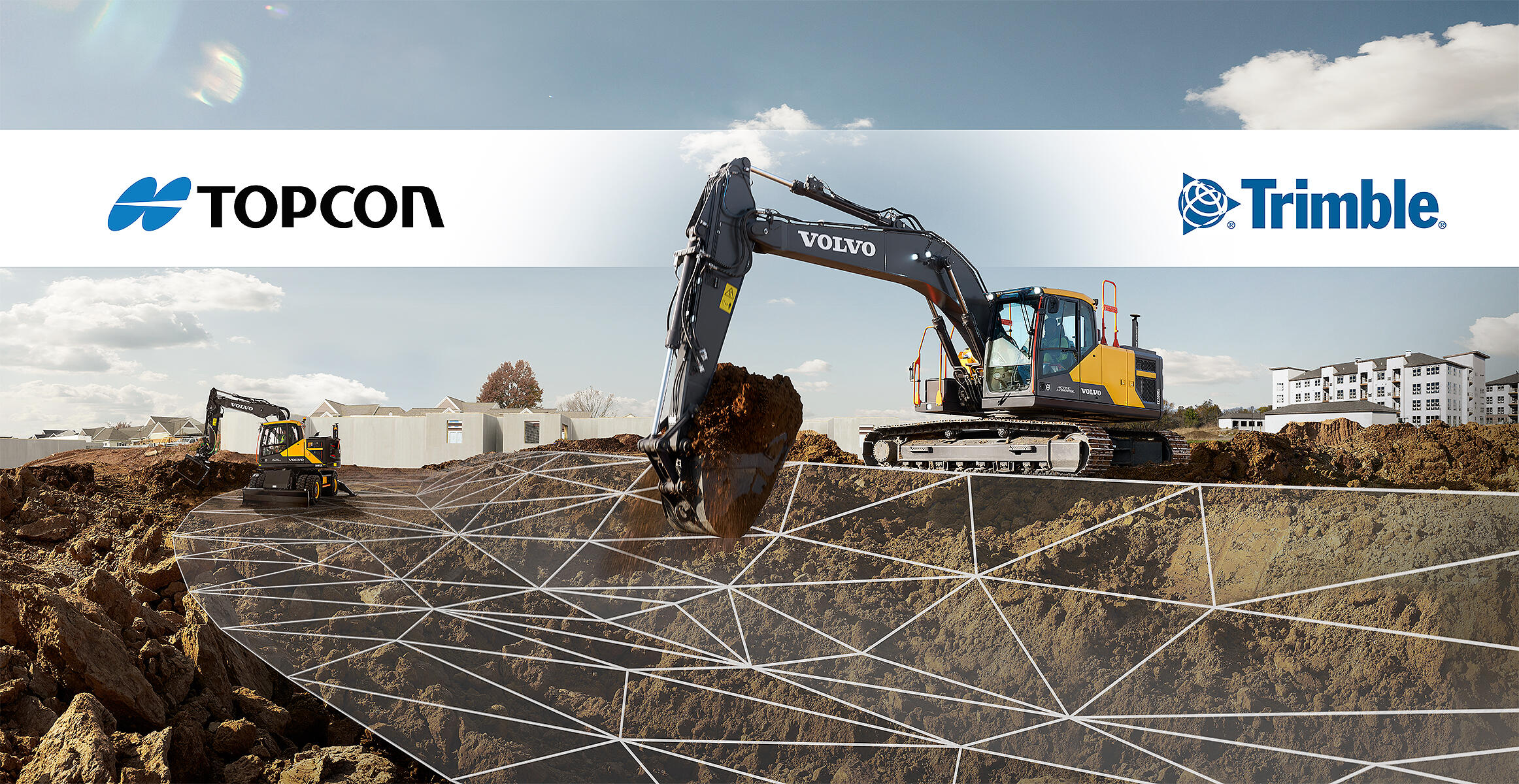 Volvo Active Control: a steer-by-wire success
Complete the same task day after day and achieve the same uniform results with Volvo Active Control. First introduced in 2019, this machine control system guides the operator through the functions to automate the digging process, producing perfect results, up to 45% faster than traditional grading. Again, it is operated via the 10-inch in-cab Volvo Co-Pilot display. Volvo Active Control is a steer-by-wire solution, combined with Volvo's electro-hydraulic control system, as well as Dig Assist software platform.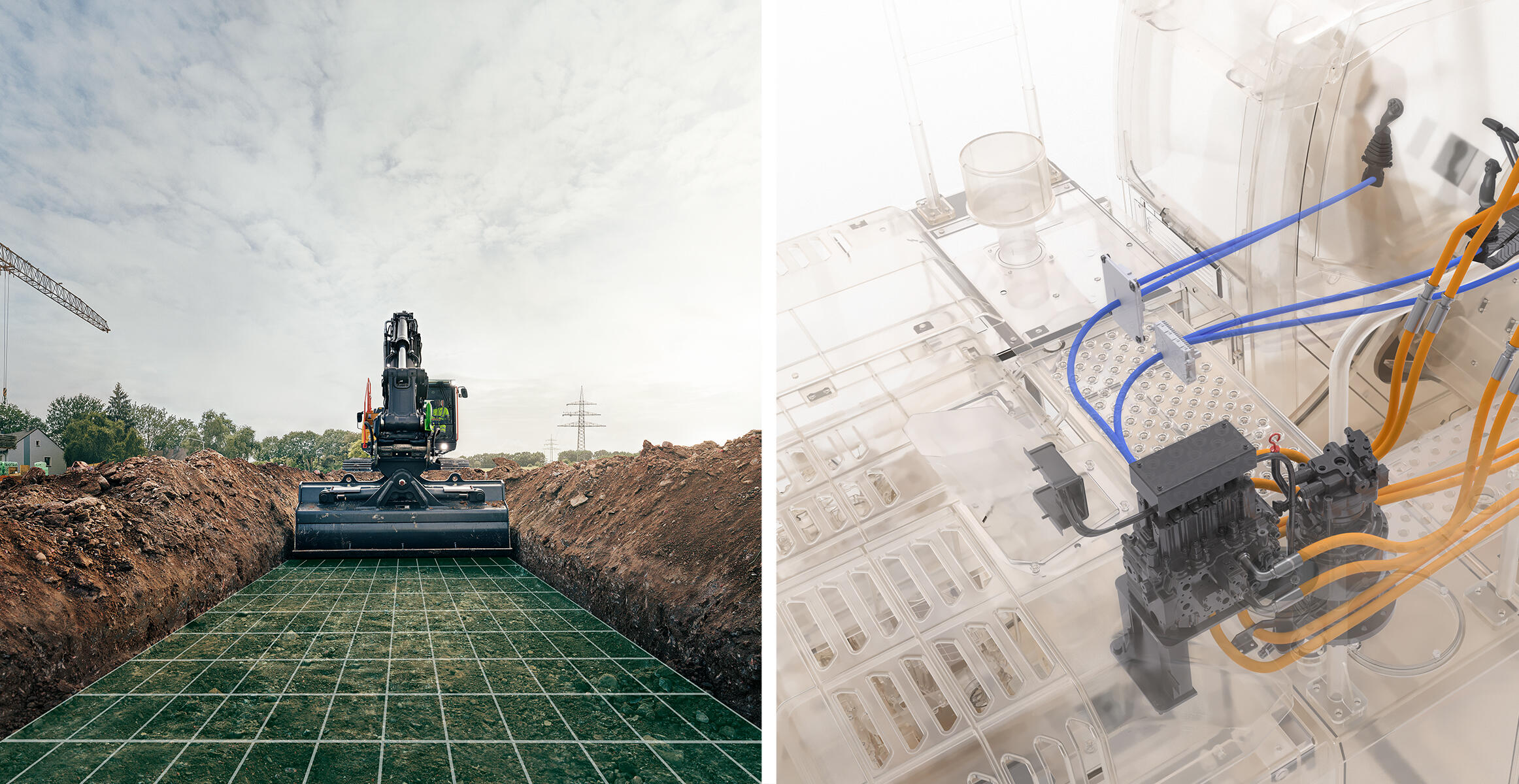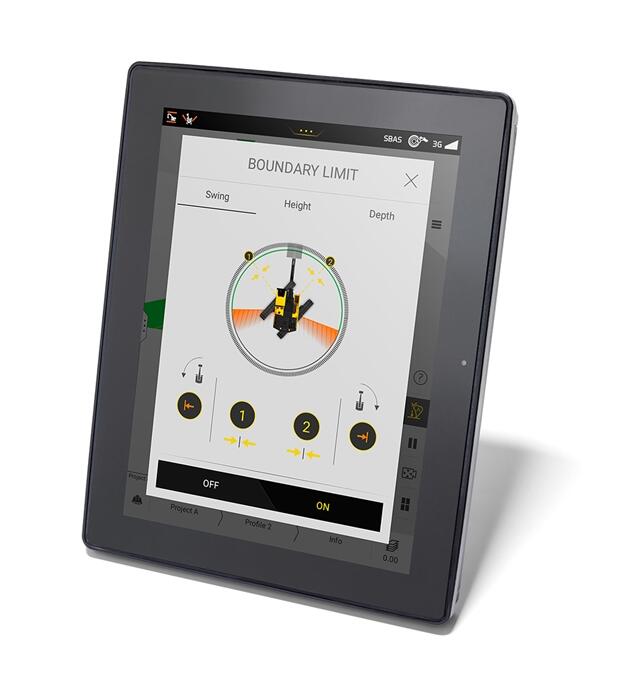 Grading work is a lot easier, thanks to the app's Semi-autonomous grading features. Once the required parameters of the job are entered into the system, the excavator automatically adjusts the boom, bucket movements, tilt bucket angle, and depth to make precise cuts, following the desired shape, and delivering exactly the right angle of grade – and now it's compatible with 3D (Topcon). When using the Boundary limits package, operators can also automatically stop the swing motion at a set angle to assist in digging and truck loading. And if working in a tight space, operators can pre-set boom and bucket elevation and swing to avoid side or overhead obstacles.