Wesley Princen sure knows a thing or two about excavators. The Belgian contractor grew up around machinery on his parents' farm in Gingelom, west of Brussels, and operated his first excavator at the age of 16. By 18, he had started his own earthmoving company, Aannemingsbedrijf Princen NV, alongside his engineering studies.
The business really took off after he completed an underground cabling job for Belgian grid operator Elia, who has remained a loyal client 20 years later.
"Most substations in Belgium were built right after World War II so are now due for replacement. Elia needed people to demolish the substations and since we are one of the few companies licensed to work on high-voltage jobs, we got most of the work," Princen explains.
Today he is widely considered among the best in the world at high-voltage demolition and is now even moving into nuclear demolition. Princen will use the latest addition to his machine fleet, the Volvo EC750E HR demolition excavator, to demolish part of a decommissioned power plant and a nuclear fuel factory.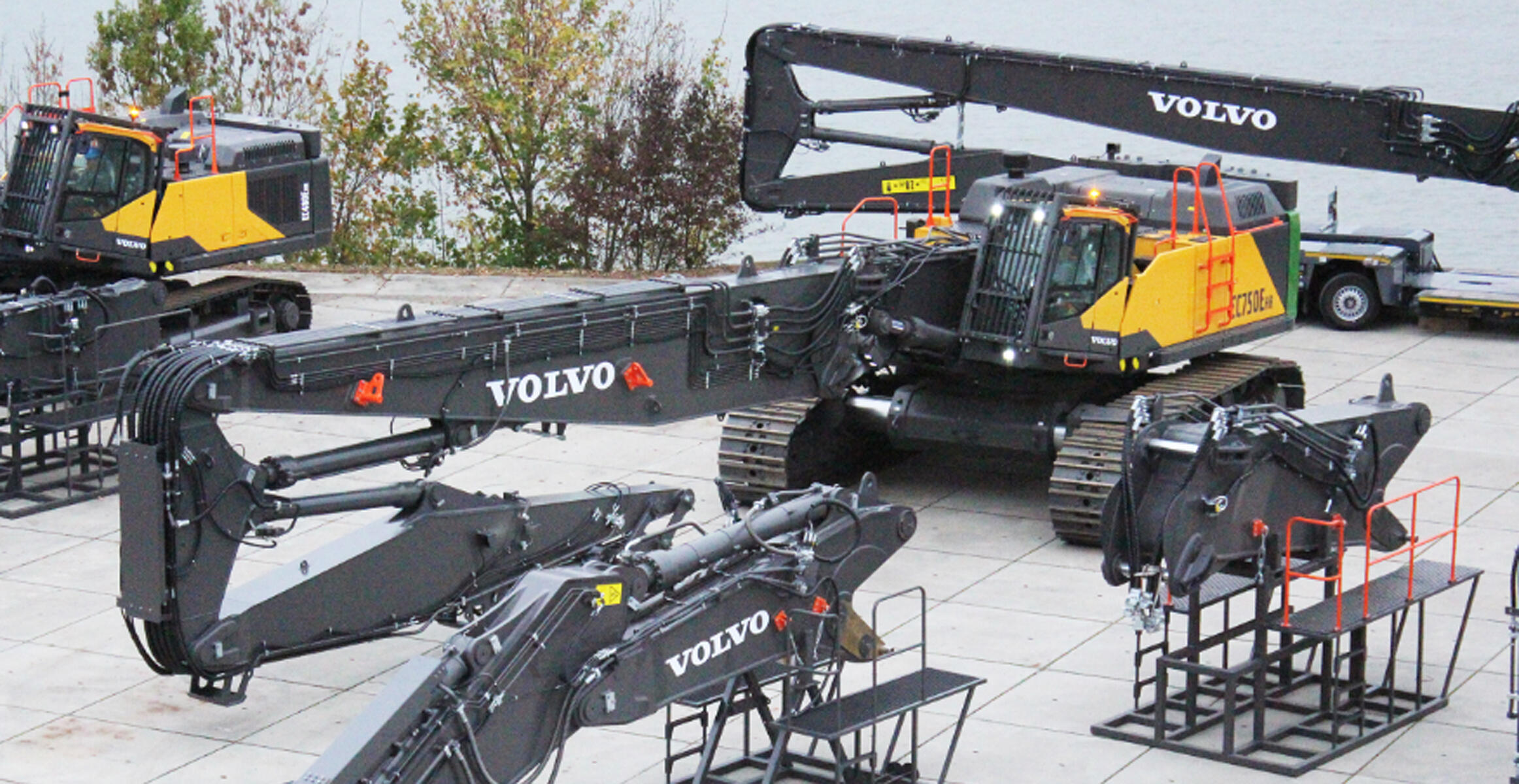 Tough machines for tough jobs
Princen bought his first high-reach Volvo excavator, an EC480D HR model, around five years ago. Since then his company has been carrying out increasingly more heavy industrial demolition work with a need for a machine that can reach higher and use heavier tools. Enter the Volvo EC750E HR, which can reach up to 36m using a 3.6t tool or 26m with a 5t tool. It is the 26m boom that Princen will mostly be using.
The idea for the Volvo EC750E HR was conceived two years ago with Princen involved right from the start.
"We were already in contact with the factory and [Volvo's respective global and regional demolition product specialists] David Arnoldsson and Peter Lam, and we started talking," he explains. "They were also interested in having a successor to the EC700C HR and needed feedback from customers to make a better machine."
Princen placed an order for the EC750E HR without even having seen the final machine. "We didn't know at that moment the result but we were so satisfied with our first high-reach demolition excavator from Volvo we trusted it would be good," he says.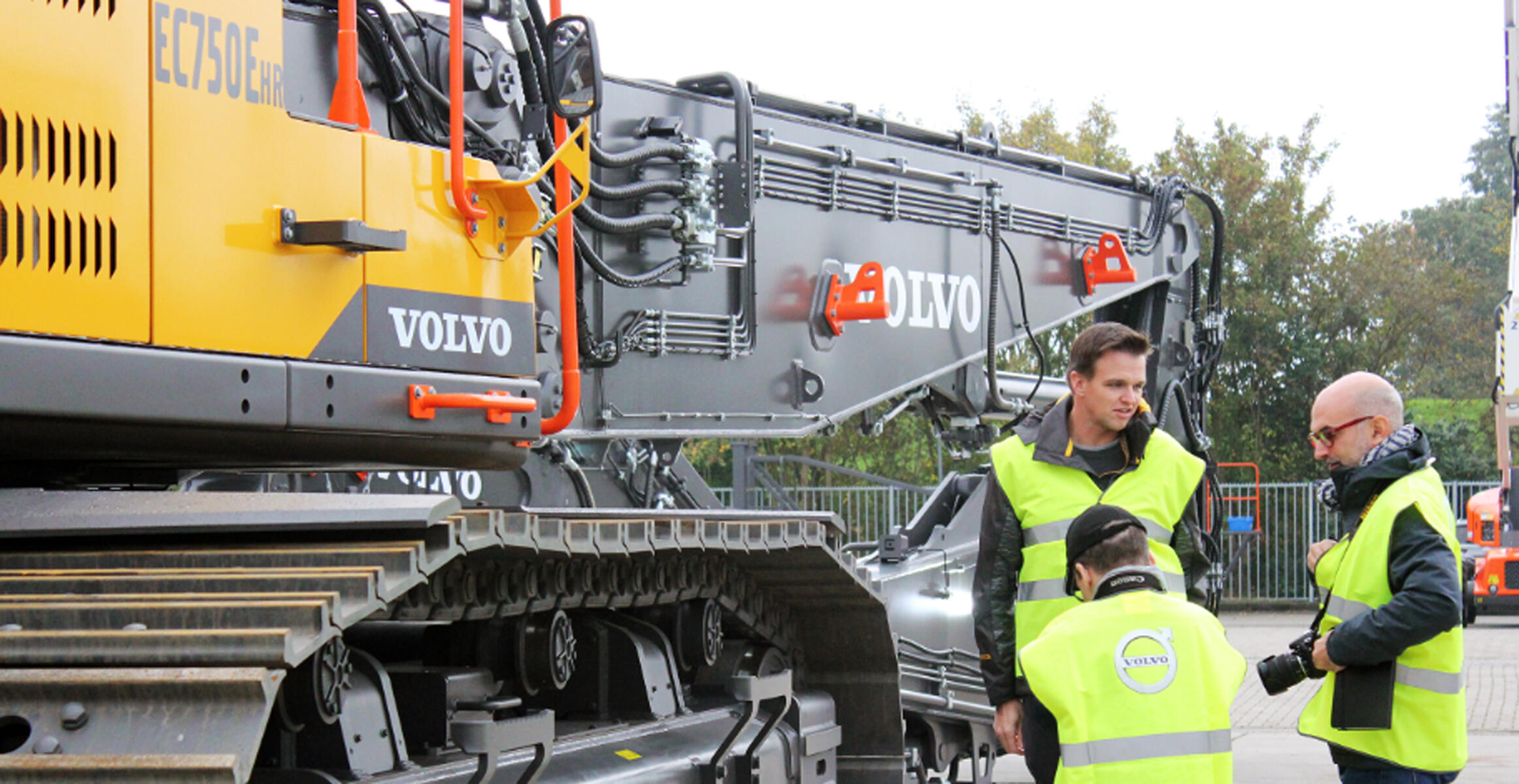 The big reveal
He finally got to see his new machine in May this year on a visit to the Volvo excavator plant in Changwon, Korea, and was one of the first people outside of the factory to lay eyes on the milestone model.
"It was a very nice surprise to see the EC750E HR built after nearly two years," he comments. "20 years ago, I would never have thought that I would buy a 100t machine. I am very proud that we have the biggest excavator Volvo has ever built. I am really excited to start operating with it."
Princen now owns one of the smallest high reach Volvo excavators – a special build based on the EC300EL platform – and the biggest. He has a total of 25 excavators in his fleet and that last six he purchased were all Volvos.
Safety first
When faced with a dangerous job like demolishing an electrical substation or even a nuclear fuel plant, Volvo's dedication to safety is especially appealing. Ensuring that Princen and all his other operators return home safely to their families at the end of the working day is Volvo's top priority. Volvo's focus on maximising uptime also makes it a logical choice.
"Next to the fact that Volvo high-reach excavators are among the best demolition excavators available on the market at the moment, we also need good service," Princen explains. "We have very good relations with our local dealer SMT Belgium and our account manager there, Danny Verheyen. If ever there is a problem, we only need to phone Danny and everything is solved. It works and we are very happy with it."
Princen's EC750E HR has now arrived at the Volvo CE EU depot in the Netherlands and before he takes delivery, the hydraulic oil is being changed for a bio version so that should any spillages occur, they will cause no harm to the environment.
Meanwhile, he can hardly wait to get behind the controls. "I just love it," he says. "If you see it, it's a monster. I think I will work with it every day with a smile on my face. It's a dream come true."