EC300Dl Excavators are characterized by an increased digging force and power. These are productive machines with a short working cycle, which are widely used on construction sites, as well as in quarrying and road works. They attract customers with high requirements as to reliability and versatility, fuel efficiency and quality of components. However, these days not all businesses are prepared to finance the purchase of new models of equipment. In such conditions, an excavator with operating time becomes a profitable alternative that allows you to satisfy the need for machines and optimize costs.
Buying from a European dealer
Focusing on customer needs, The ETS Group (Ukraine), an official Volvo CE dealer, purchased from a Norwegian Volvo CE dealer and delivered 10 excavators with operating time (including 6 EC300Dl units) to customers. "Volvo CE has a support system for dealers in the sale and purchase of equipment with experience in Europe, Russia, Africa and the Middle East," says Mark Ovchinnikov, head of trade in The ETS Group. - Thanks to the Volvo CE sales department dealing with equipment with operating time, we have developed close relationships with dealers in other countries, including with colleagues from Norway. Following a personal visit, we selected five excavators, two of which were wheeled. To date, we have already purchased 10 pieces of equipment with operating time from a Norwegian dealer and intend to develop cooperation in this direction. I want to draw your attention to the fact that we approach the choice of machines with operating time responsibly, and we do not purchase worn out excavators. We always thoroughly monitor the conditions under which the equipment was operated: did they switch the engine operating modes correctly, did they allow the turbine to cool down before stopping the engine, did it suffer any oil starvation, overheating of the internal combustion engine and hydraulics, etc." Used Equipment Manager Sjöström Anders also states: "This kind of trusting trade between Volvo Construction Equipment dealers should be encouraged so that we can manage and guarantee the quality of the used machine on behalf of our VCE dealers and end customers."
Essential repair
Individual units and parts were replaced in the brought excavators. This was done at the ETS Group dealer technical center using original spare parts. The list of works included the repair of bucket cylinders, lift arm and boom, replacement of the windshield, paintwork restoration, replacement of seals on the sleeve flanges, as well as replacement of all filters and fluids. "Cooperation with the dealer from Norway made it possible not only to choose the best excavators in terms of technical condition, but also to obtain a complete and transparent history of operation and maintenance of the equipment," explains Mark Ovchinnikov, head of trade in The ETS Group. - Already on site, our specialists, who have sufficient experience in working on these machines and have the appropriate qualifications, carried out the service work. This approach guarantees the client that unpleasant surprises and downtime with the purchased equipment will be avoided."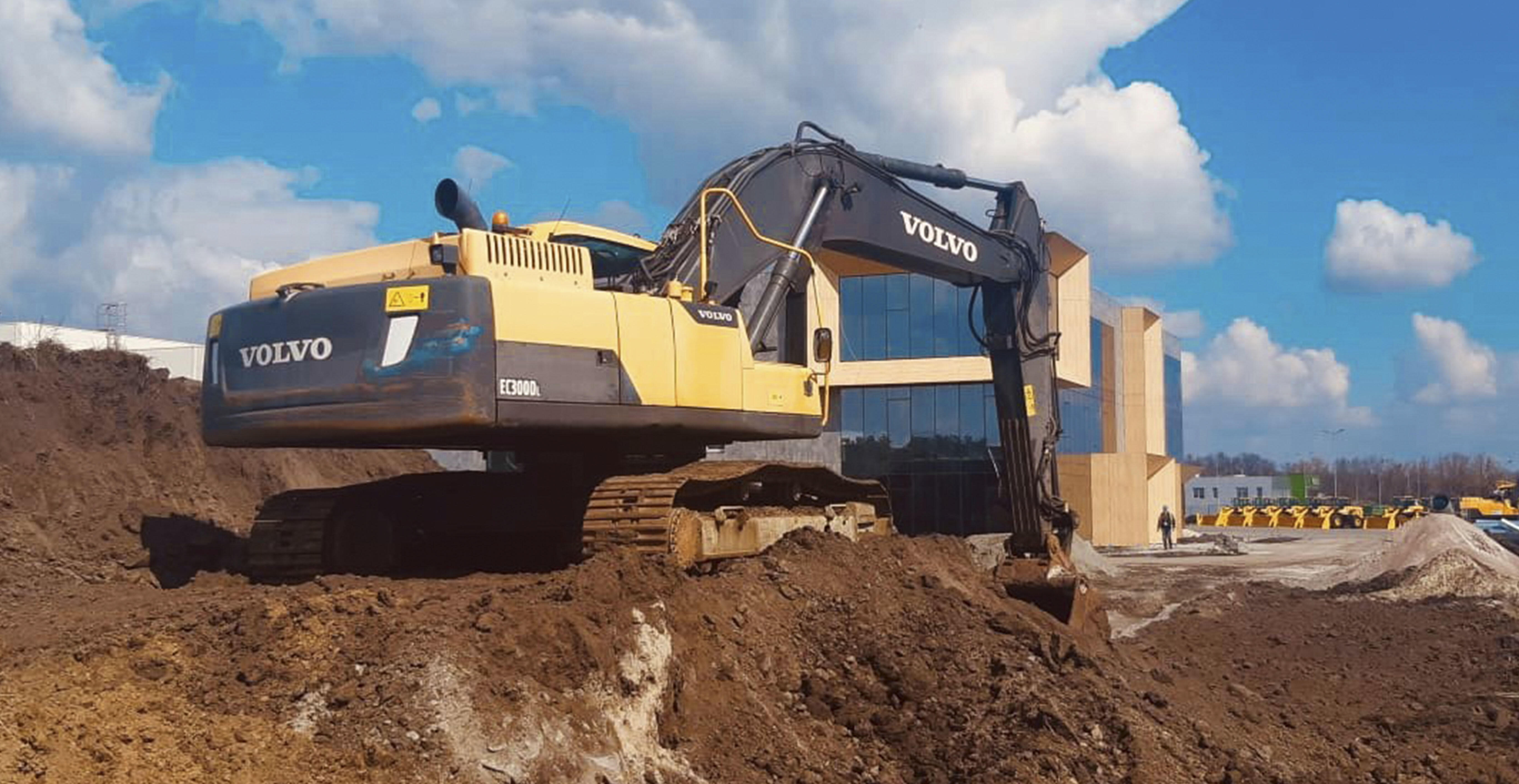 Rapid maintenance
The easy access to the necessary units and parts of the EC300Dl excavator, means the times taken for scheduled maintenance are reduced. Thus, the large service covers and the engine hood can be fully opened without additional effort. Centralized filters and grouped lubrication points enable quicker completion of work, increasing machine uptime and productivity. Durable steel pads with anti-skid surfaces ensure safety during the operator's daily inspection before the start of a work shift.
History and warranty
Purchase of machines with operating time from an authorized dealer allows the customer to minimize the risks associated with the history of the operation of the equipment, to be confident in its real condition and the total number of operating hours. All this data is recorded by telematics systems installed on excavators and documented by the dealer. This allows the customer to understand exactly which components of the equipment need to be replaced, and makes it possible to avoid breakdowns that lead to long downtime.
Machines which are 5 years old or less and with no more than 10,000 hours of operation are eligible for the Used approved and retain the dealer's warranty. In this respect, they are no different from the new models. "With our Volvo Approved Used (VAU) warranty, we can guarantee that the end customer will be able to take the machine directly to work side and have full trust in that machine will have full function.," emphasizes Sjöström Anders, Used Equipment Manager.
FOR FURTHER INFORMATION:
ANNE BAST
Head of Brand, Marketing & Communication
Volvo Construction Equipment
Sales Region Europe / International
E-mail: anne.bast@volvo.com