There is currently no industry standard for 48V DC (direct current) charging solutions – the power required for electric compact machines – which means customers currently likely need to source multiple different chargers if they have a multi-branded fleet.
Volvo CE has therefore opted to publish its own brand-agnostic software protocol, as well as plug specifications, used on its 48V off-board DC chargers – with DC charging often commonly referred to as fast charging. This enables other OEMs and suppliers to use it in the development of their own charging solutions for compact machines.
With this move, Volvo CE aims to facilitate and accelerate the electromobility transformation by helping the wider industry create more charging solutions – based on a common protocol – for the benefit of customers transitioning to emission-free solutions.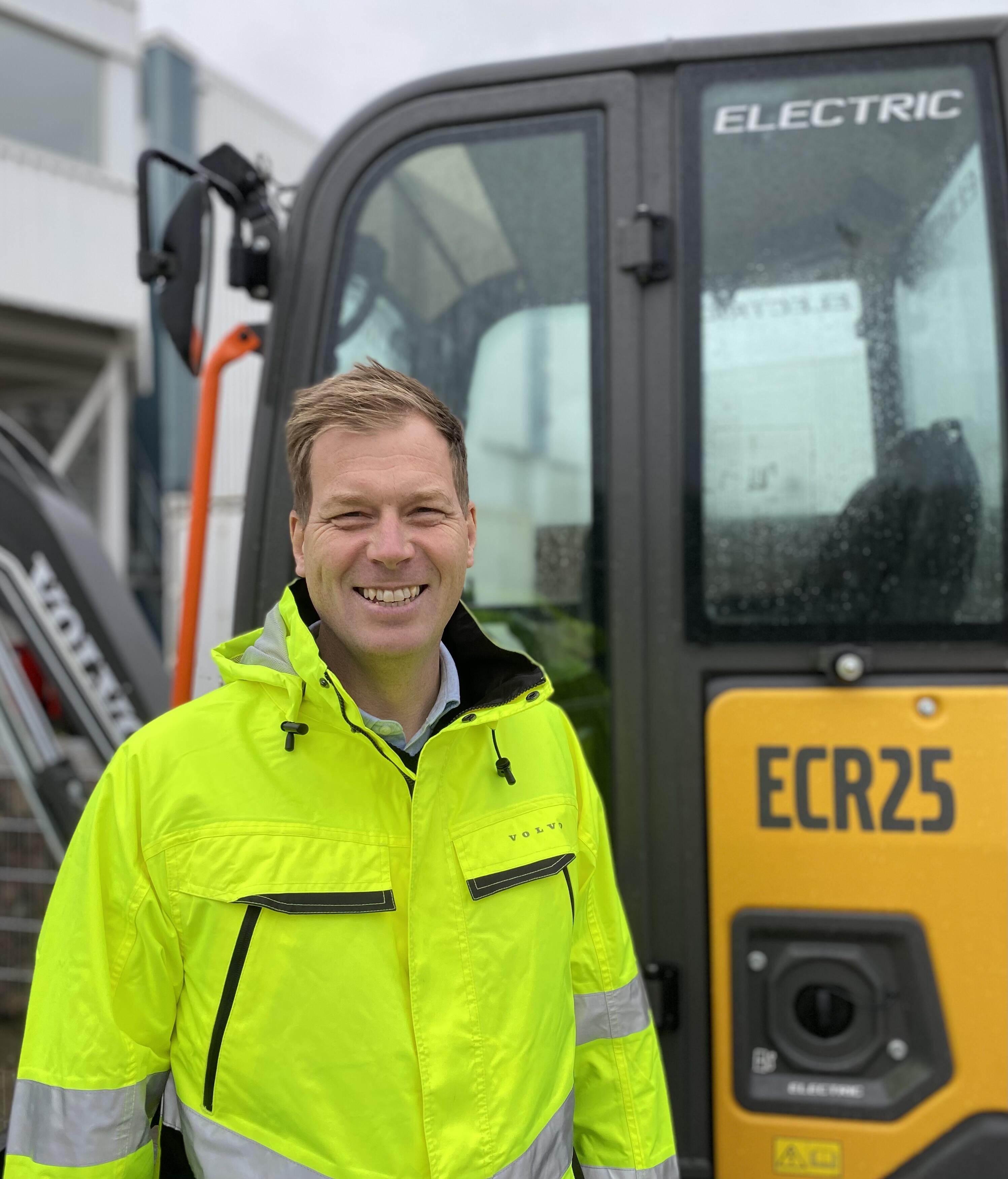 Fredrik Tjernström, Electromobility Solutions Sales at Volvo CE, (left) says: "We want to contribute to a standardized, reliable and efficient electric ecosystem that makes it easy for our customers to go electric! Today, lacking a standard brand-agnostic charging interface for compact machines, our customers will need different chargers for different machine brands. By making our charging interface public, we hope that we will see more and more charging solution providers and other machine OEMs using one and the same charging protocol – moving us a step closer to an industry standard for the benefit of customers everywhere."