On Saturday 5th October, Volvo Construction Equipment (Volvo CE) pitted 27 of the most skilled operators in the EMEA region against each other in the epic battle of speed and technique that is the Operators Club Final.
The event saw finalists from 13 countries come face to face at the Volvo Customer Center in Eskilstuna, Sweden – one of the industry's largest demo areas – after a year of gruelling local heats.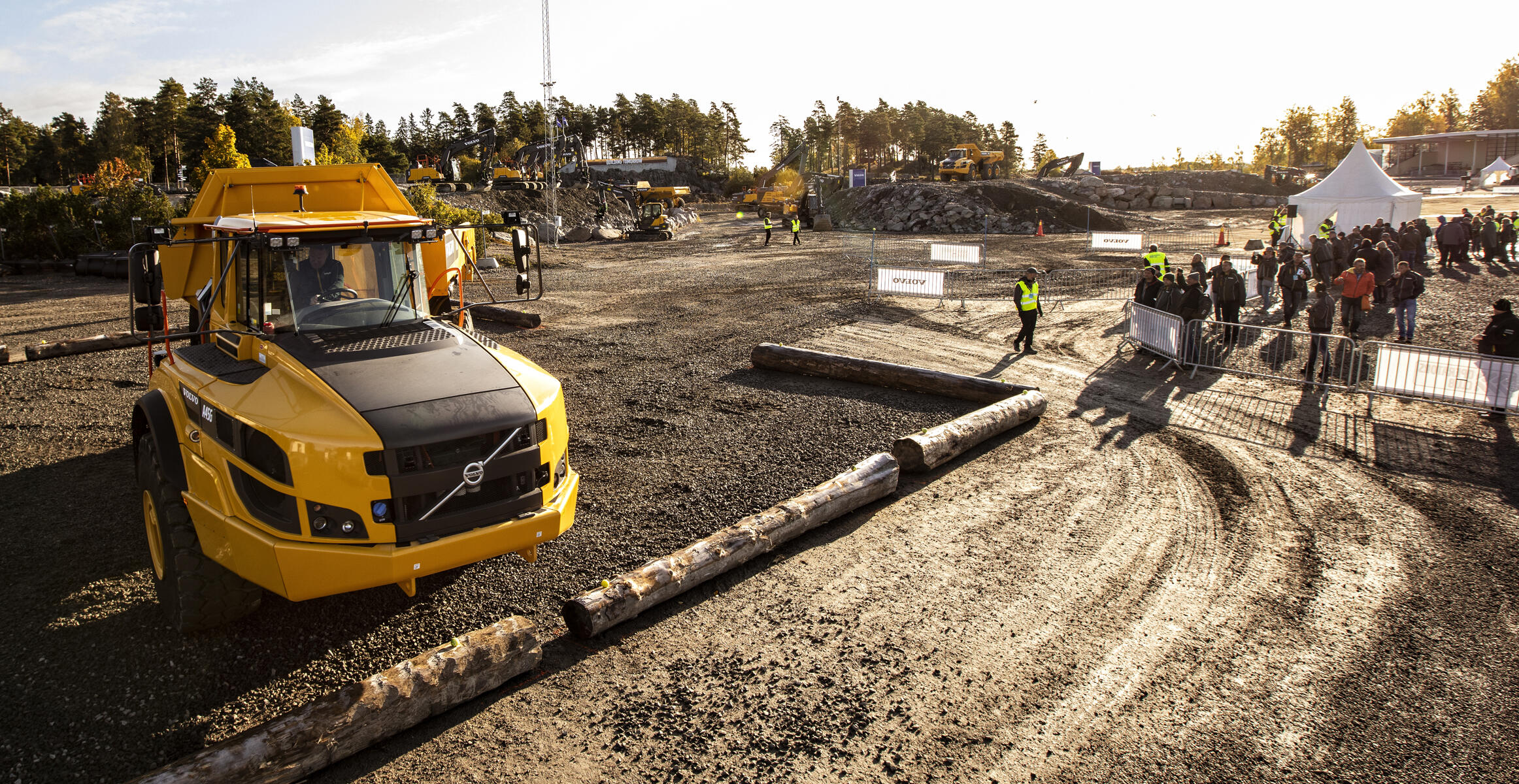 First the operators navigated a Volvo A45G articulated hauler around a tight course. Then, using a Volvo L70H wheel loader with a fork attachment, they had to swap a pallet topped with a bucket of water for a pallet supporting a tube holding a football, without spilling water or losing the ball.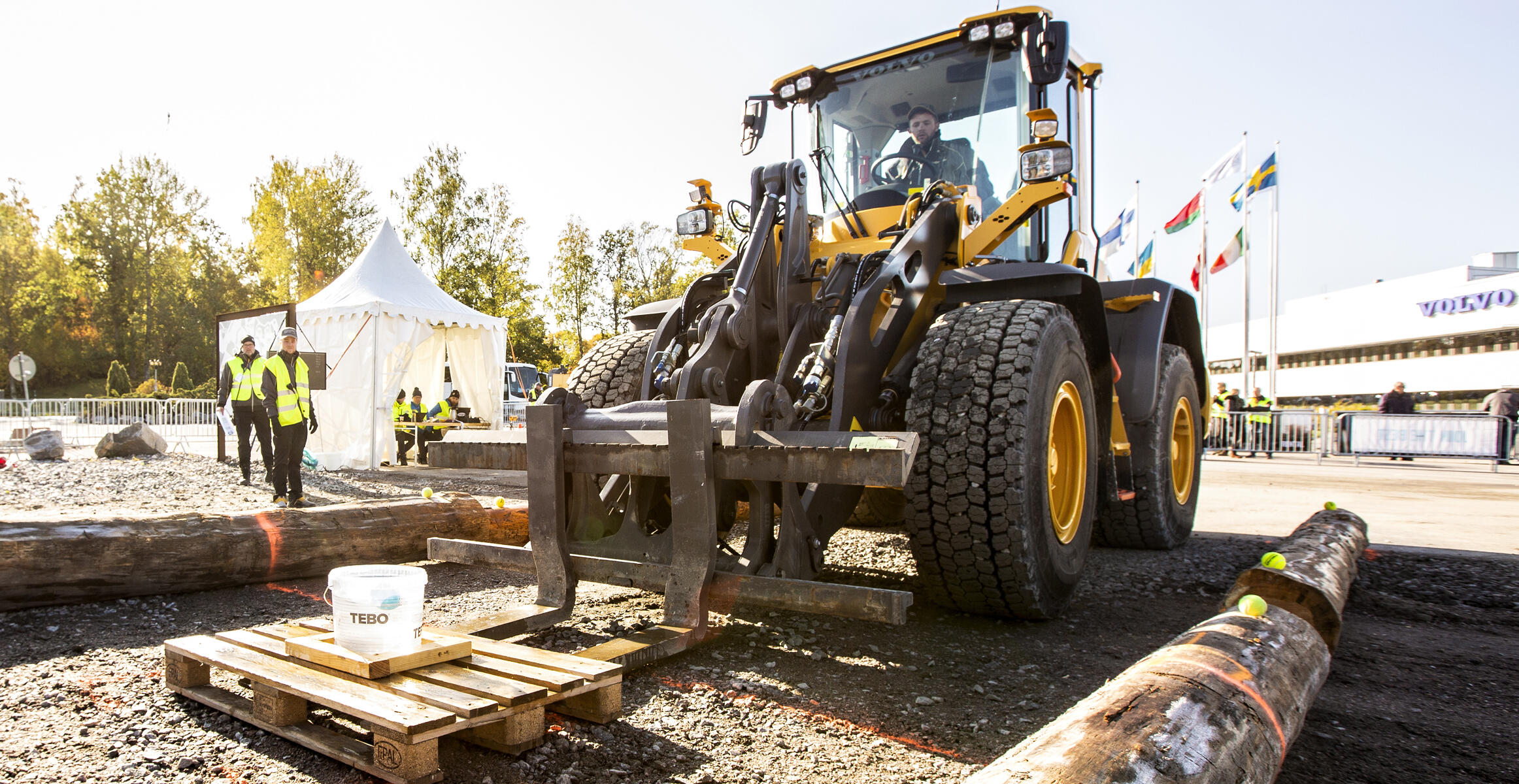 Next, the operators used a Volvo EW220E wheeled excavator and an EC160E tracked excavator to pick up tyres from the ground and stack them on top of an oil drum.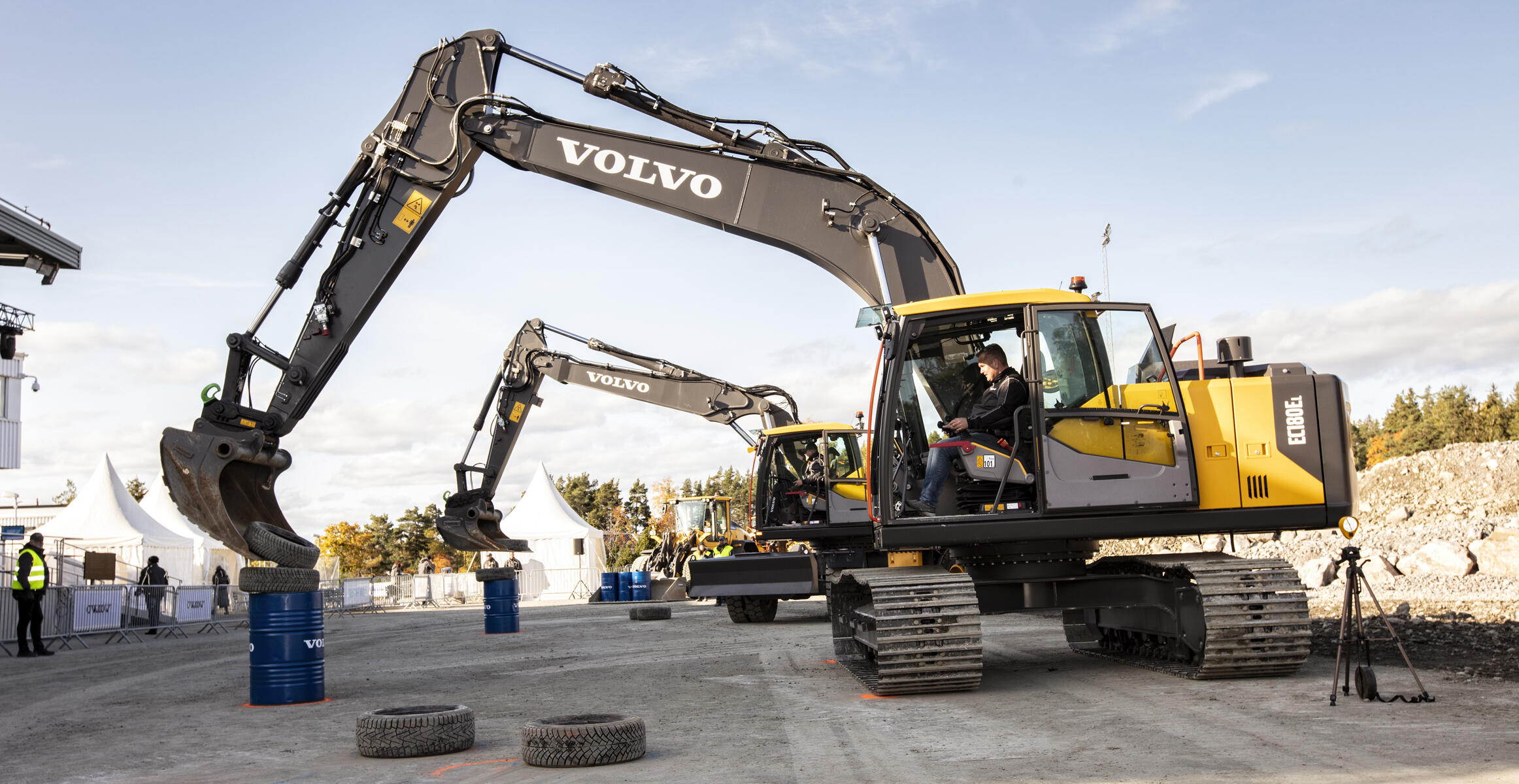 All tasks were completed to time with penalties issued for mistakes. The operators with the 10 quickest times took part in a grand final. This involved poking out small wooden blocks from a metal structure using a plastic tube attached to a Volvo EC160E excavator.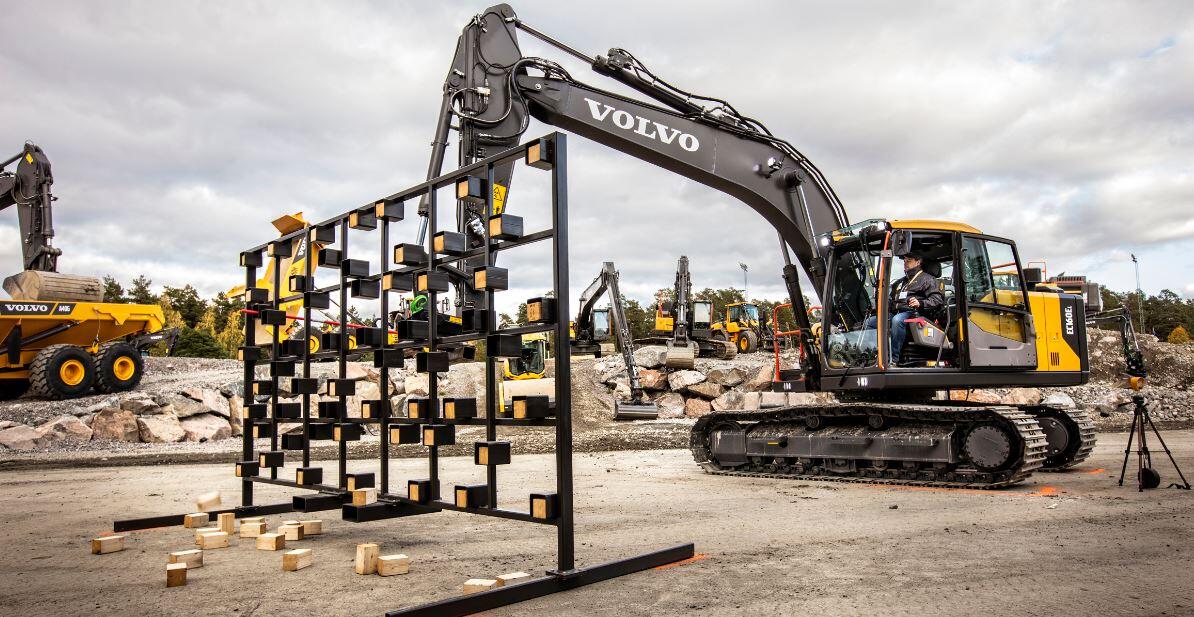 Bendt Risom from Denmark secured the top spot on the winner's podium, with Johannes Unger and Othmar Pletzer – both from Austria – coming in second and third respectively.
Part of the Volvo family
24-year-old Bendt Risom grew up around Volvo machines and has been operating from a young age. His father owned a contracting company and bought the first Volvo excavator after Åkerman was incorporated into the business in the early 1990s. In 2010 Risom joined Vildbjerg MiniMaskiner & Anlægsfirma, where he operated several Volvo excavators. Father and son now work together running Trehøje Anlegg.
Risom has participated in several local operating competitions in Denmark and came third at the special 20th anniversary edition of the Operators Club competition last year.
Johannes Unger previously came first in 2017 and 2013 and second in 2014, while Othmar Pletzer is a veteran of the Operators Club Final, having won the competition in 2018, 2015, 2010 and 2009.
"It was such an exciting final! It was so close and everyone was cheering. The competition just gets better year after year," says Paulina Ekestubbe, Customer Experience & Events manager for Volvo CE Sales Region EMEA. "We have some of the most professional operators in our region taking part and all can feel extremely proud of the skills they have achieved."
Join the club
The Operators Club was first established in Germany in 1998 as a way for Volvo CE to show its appreciation for operators. Today it has tens of thousands of members and is growing continuously. Each of the 19 Operators Club branches runs its own events throughout the year, allowing operators to brush up their skills in a safe environment and share experiences with their peers.
More information can be found on the Operators Club website.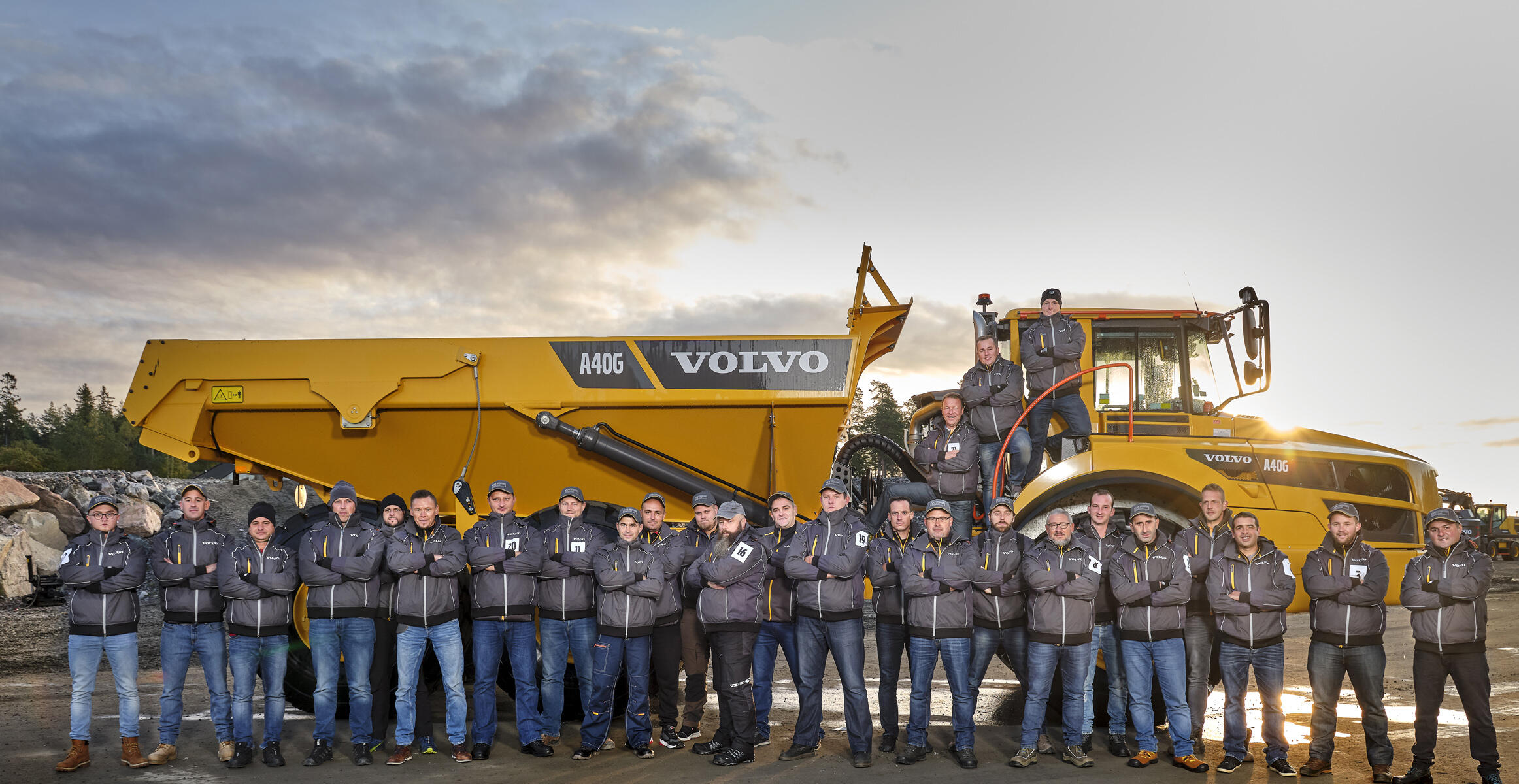 Ends.
October 2019
Image 1: (from left) Johannes Unger, Bendt Risom and Othmar Pletzer on the winners' podium.
Image 2: Discipline 1 – Time Square using a Volvo A45G articulated hauler.
Image 3: Discipline 2 – The Swap using a Volvo L70H wheel loader with a fork attachment.
Image 4: Discipline 3 – Flip It using a Volvo EW220E wheeled excavator and an EC160E tracked excavator.
Image 5: Final – The Wall using a Volvo EC160E excavator.
Image 6: The 2019 competitors.