For Ukraine's TIS Group, business is booming. Since its foundation in 1994, the company has grown to become the country's largest stevedore and port operator, running five terminals close to the Yuzhny port area, 27km from Odesa. These terminals specialise in the re-handling of grain, mineral fertilisers, coal, iron ore and containers for both import and export.
In 2015, TIS terminals handled 26 million tons, representing 18% of all cargoes passing through Ukrainian ports. By the first half of 2017, this share grew to 21%. Meanwhile, in March 2017, the TIS coal terminal set a new productivity record, loading 115,000 tons of coal in just 24 hours.
"The key performance indicator for the port operator is the speed of rehandling the cargoes – and here the special handling equipment makes all the difference," says Oleg Sologub, chief engineer at TIS Group.
TIS employs a fleet of Volvo L180 and L220 wheel loaders, spanning the E, F, G and H machine generations. Recently, TIS took delivery of a further four L220H models.
"The majority of loaders on the market are designed for quarry applications, while our crucial needs are high productivity, fast speeds, superior maneouvrability, small overall size and highest possible bucket capacity. It seemed to us that Volvo loaders have a design that is suited best to our tasks. Not every machine can meet these requirements," Sologub says.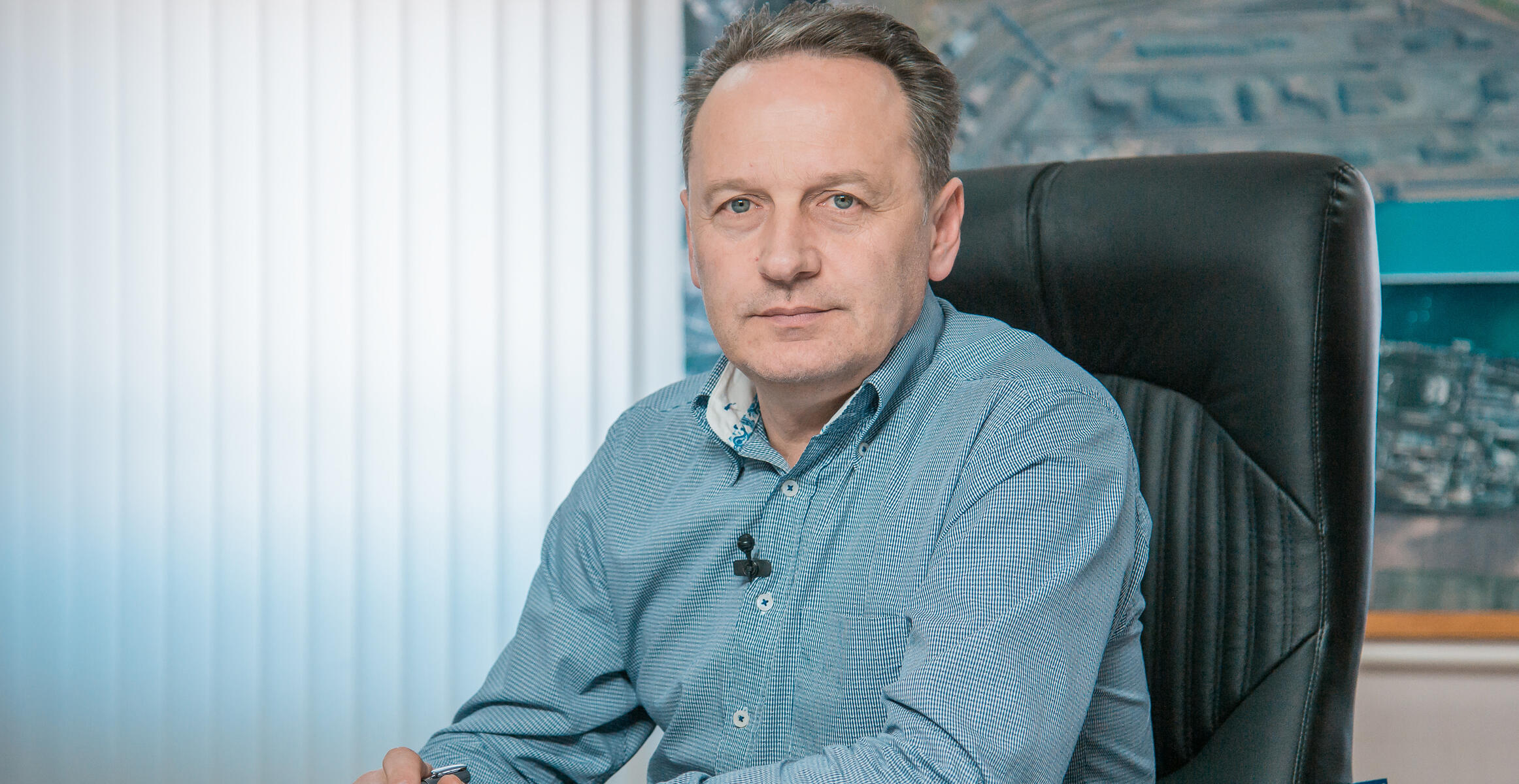 Superior bucket fill
Volvo Construction Equipment (Volvo CE) offers customers a range of factory-fit options to best suit the needs of their application. For rehandling jobs, such as at the TIS terminals, Volvo CE offers a dedicated rehandling bucket, as well as a flat floor rehandling bucket, on the L110-L350 wheel loader models. The shape, balanced floor back ratio and countersunk holes on these application-specific buckets make them easier to fill in rehandling jobs, while the curved side plates minimise any spillage, allowing operators to move more material at a faster rate. The reduction in cycle times also helps customers improve fuel efficiency by up to 20%, compared to when using standard wheel loader buckets.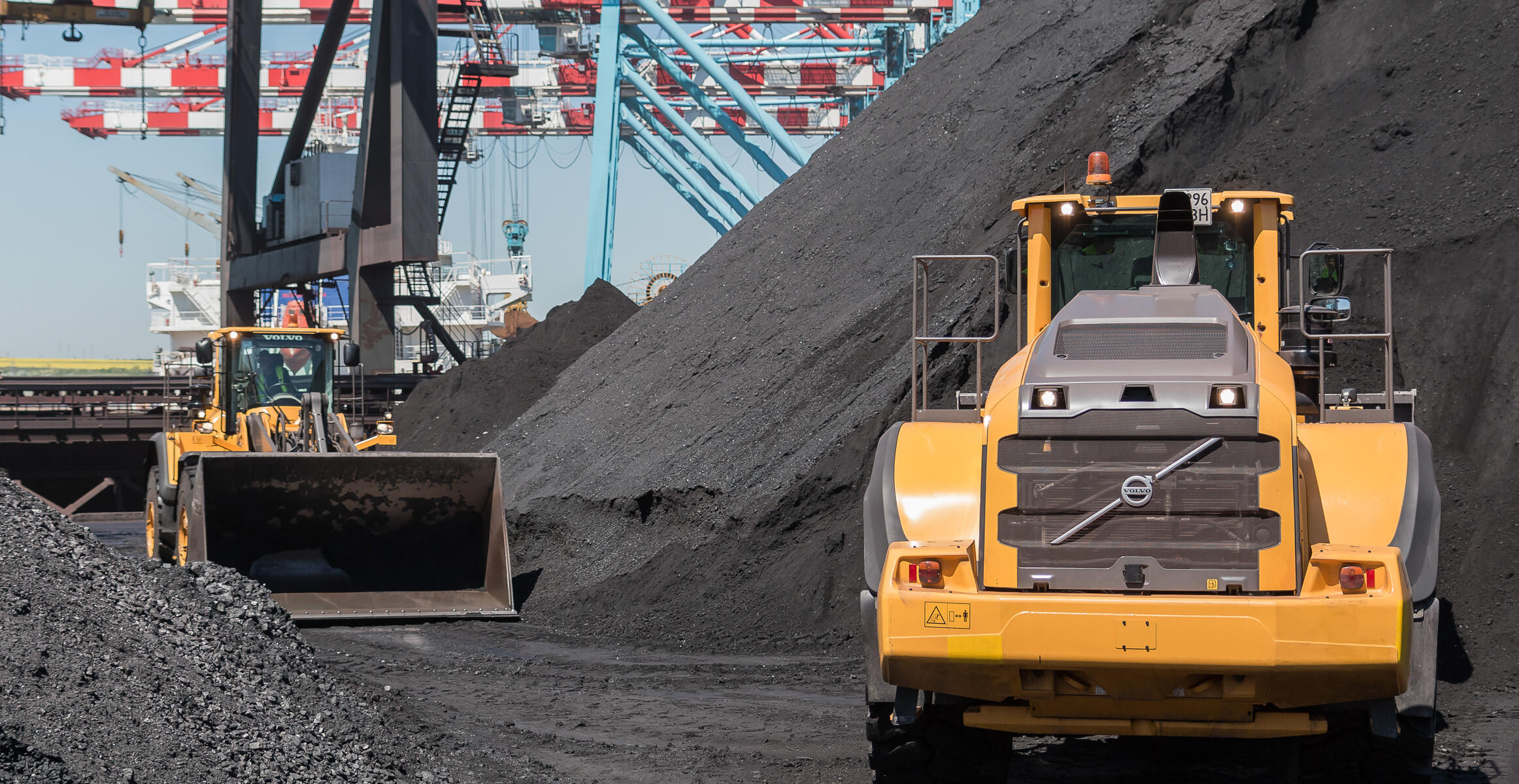 Comfortable cab
Volvo wheel loaders also promote a productive work shift by providing a comfortable and spacious cab fitted with an ergonomic seat and controls. Attention to detail in the operator environment helps to significantly decrease fatigue.
"It's the best cab for the operator – very comfortable. You feel good after the shift is over," says Alexander Vykhvatnyuk, a former operator, now shift mechanic at TIS.
Lead operator Igor Kolyuzhnyi adds: "All the controls are very conveniently located and easy to access."
Ultimate uptime
The Volvo wheel loaders' high uptime has also proved crucial in the success of the TIS terminals' round-the-clock operations. These durable and reliable machines are designed to work hard for long hours with minimal wear and tear.
"The machines we purchased initially have been running for more than 40,000 hours and they are still working. For sure, we use them without mercy!" Sologub says.
Daily maintenance and service checks are quick and easy to carry out. The engine compartment is accessed via an electrically-activated, wide-opening hood and the whole cab can be titled by 30º or 70º degrees. Grouped greasing points are controlled by optional automatic lubrication system. The sealed oscillation pins cradle keeps components greased for up to 8,000 hours, dramatically cutting down on service time.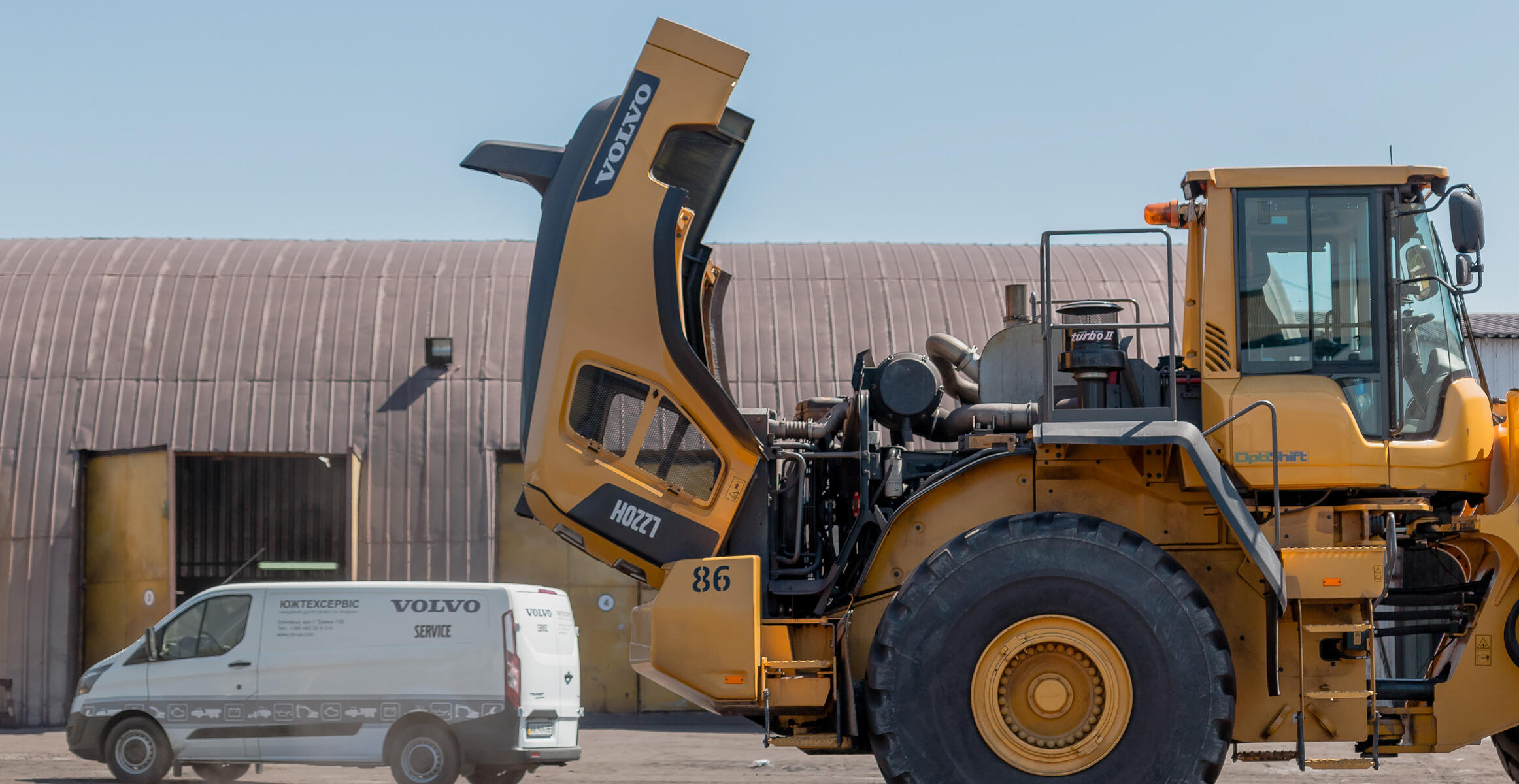 Outstanding dealer support
When further assistance is required, TIS counts on quality customer service from the local Volvo dealer.
"One of the strengths Volvo machines have here is the way Volvo is represented in Ukraine," says Aleksey Shlapakov, head of procurement at TIS. "We are pleased with the performance not only of the equipment manufacturer but also the local dealer. It is a very big advantage since our operation mode leaves us no room for long breakdown times and long delivery times for parts. The Volvo service depot performs well here and we feel confident and easy with these machines and their support."
"No one else can show results like we do – and these machines contribute not the least part in these achievements," Sologub concludes.
Watch the video to see the Volvo wheel loaders in action at the TIS terminals and hear more customer feedback.