Röde Anlägg AB, a Swedish specialist in microtunnelling and excavation, has recently taken delivery of the new Volvo EW60E compact excavator, after the machine was unveiled to the world at bauma last year. Now fully operational, the machine is having a big impact on the company's small-scale urbanization projects, particularly broadband installation.
"The EW60E provides the very best in operator environment, mobility and quality, and is really easy to handle; it's very popular with our operators," says Stefan Björklund, owner of Röde Anlägg. "The increased visibility from the cab also makes for improved safety in urban areas, made safer still by the presence of the rear-view camera."
It was so good that Björklund put in an order to Swedish dealer Swecon Östersund after just one test. It also purchased a tilt rotator with special attachments to help carry out its unique line of work.
The EW60E is a versatile and powerful machine that can be tailored for any job. Suitable for a wide variety of applications, the machine offers outstanding traction, swing force and lifting capacity for ultimate results.
Since putting the machine into operation, the team has already begun to notice the benefits. "Productivity has increased, which is mainly due to the mobility of the machine," says Roy Björklund, Stefan's son and an operator at the company. "It's also cheaper to transport and has low fuel consumption."
Röde Anlägg - which was set up in 2002 just outside Östersund - has four machines in its fleet, three of which are Volvos (an EC55, an EC45pro and now an EW60E). "We chose Volvo again because it is a premium brand that offers durability and service, two things that are crucial for a company such as ours," Stefan continues.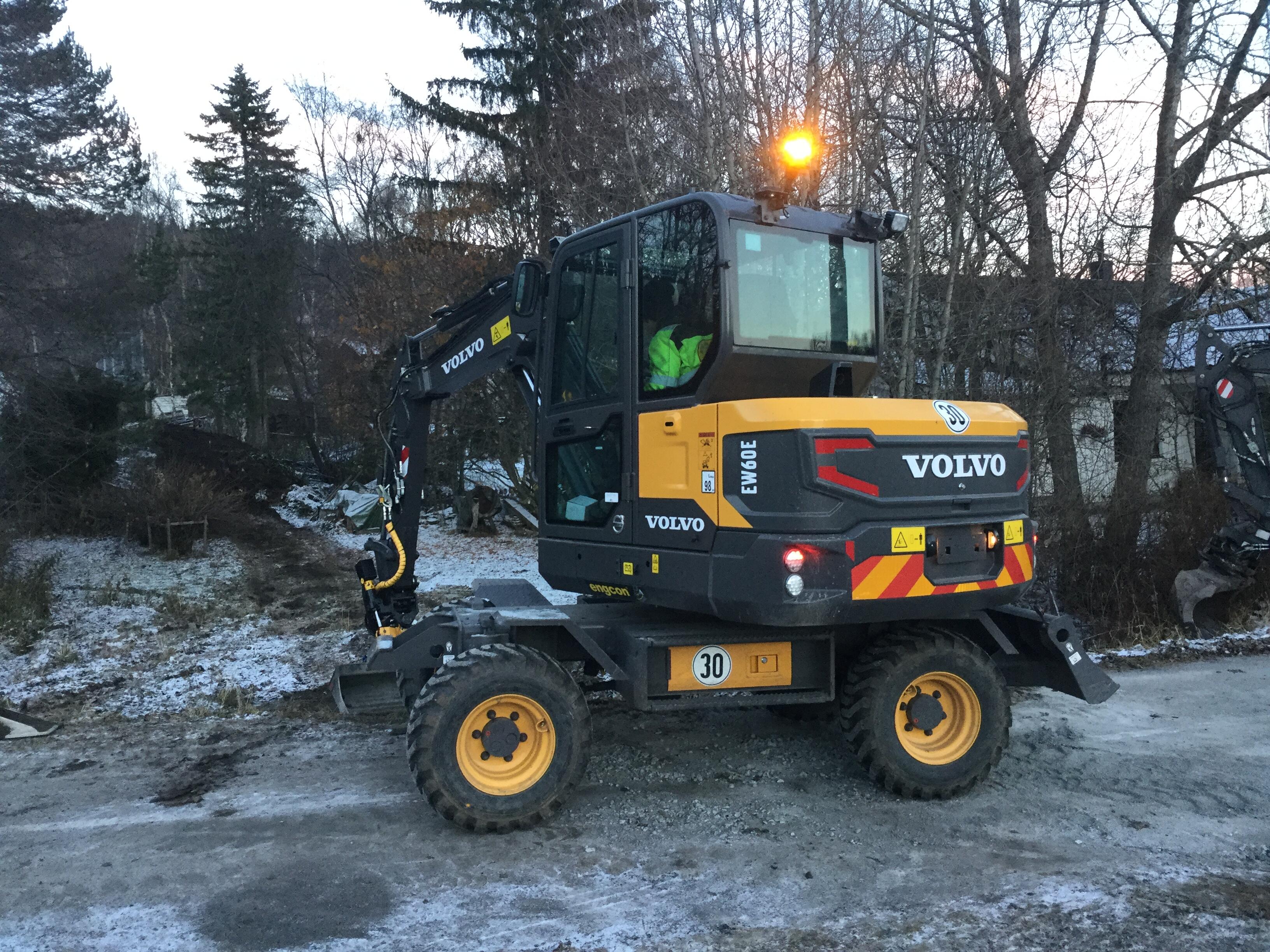 Being a relatively small company (just five employees) Röde Anlägg has to be very careful how it spends its budget. "Investing in a brand like Volvo was crucial, as its machines' low maintenance cycles, increased productivity and good fuel efficiency result in a low total cost of ownership," he adds.
Röde Anlägg also arranged a comprehensive customer support agreement (CSA) with Swecon Östersund and has been impressed by the input it has received. "We've had excellent contact and service from Swecon's salesman, Ulf Engström, throughout the process," concludes Stefan. "It's clear they take as good care of their customers as they do their machines!"

For more information please visit www.volvoce.com/global/en/news-and-events/press-contacts/