As part of its long term strategy to stay competitive, meet customer needs and address sustainability goals, Volvo CE is making a number of significant investments at its site in Eskilstuna, Sweden. The first of which is an additional home for its prototype vehicles.
Volvo CE will add an extra 12 hectares to its existing 45 hectare demo ground at the Customer Center, specifically for testing of its electric and autonomous machines but also for demonstrating current machine offerings. The 8 MSEK investment in the innovation arena will enable Volvo CE to show the prototype machines to customers in a realistic and challenging environment in complete safety, supported by 5G technology and with charging infrastructure installed on site. The first phase of constructing the nearly 2 km gravel road, which runs in both open and closed forest terrain, will start in the near future.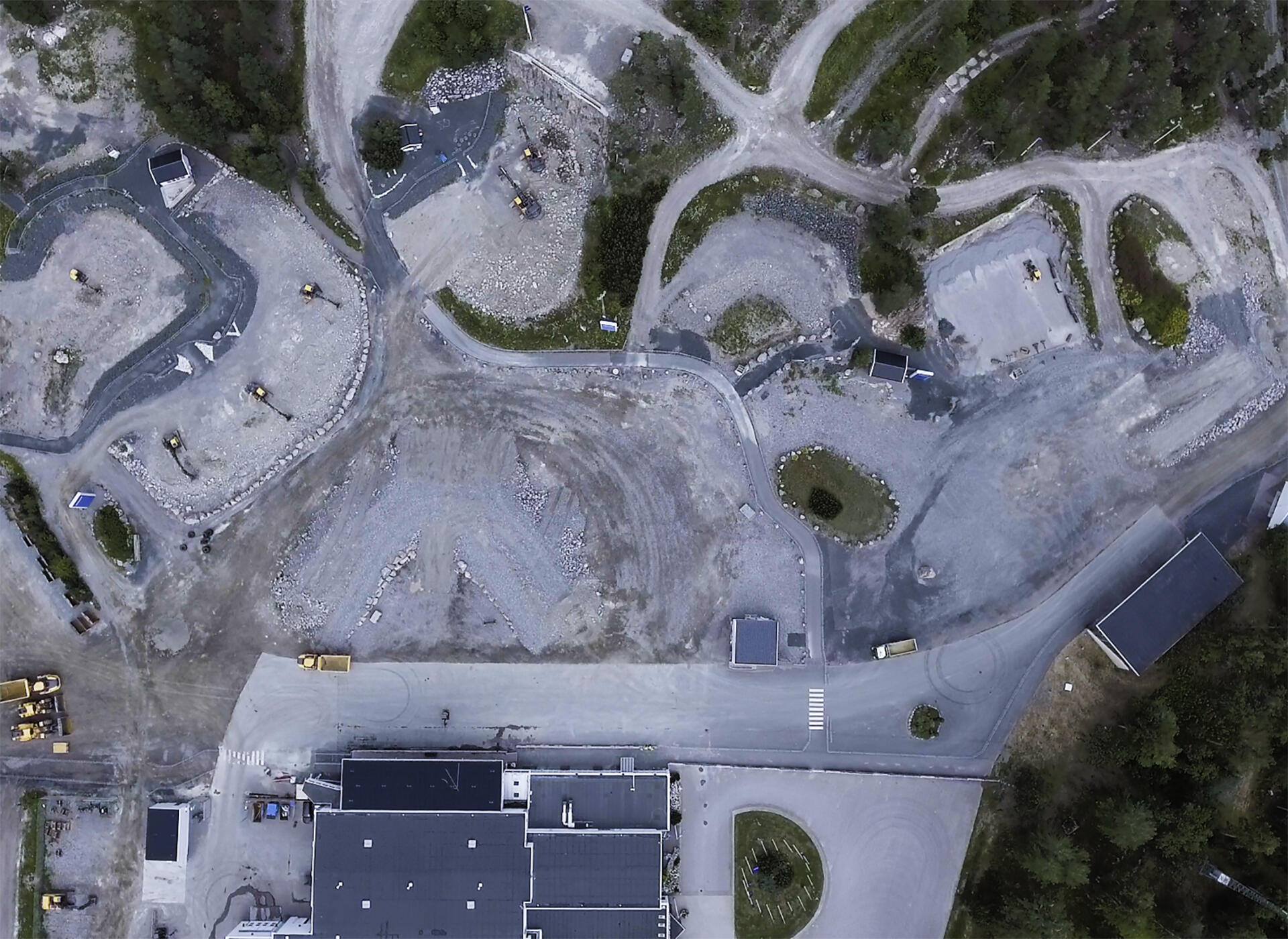 As Volvo CE transitions to more fossil-free alternatives, the existing fleet of combustion engine machines at the Eskilstuna Customer Center will be running on HVO (hydro-treated vegetable oils). An alternative to diesel, HVO is made from vegetable and animal fats (typically rapeseed oil or abattoir waste) and reduces CO2 emissions by up to 90% depending on the raw material. No special modifications to the engines are required.
"Our new innovation arena is a big statement to customers and the industry about our commitment to building tomorrow. Meanwhile, we show with our switch to HVO that we are also taking small steps to drive sustainability, not just in the future but also in the here and now," says Carl Slotte, President of Volvo CE Sales Region EMEA, which is headquartered in Eskilstuna.
Developing the machines of the future
Over at the Technology Center, Volvo CE is also investing in an electromobility and automation test track for R&D purposes. The 3 MSEK track currently hosts the HX2 electric and autonomous load carriers that in autumn 2018 were tested in the award-winning Electric Site project in a quarry outside of Gothenburg, Sweden. The HX2 models are now being optimized to be ready for the first commercial pilot which is due to start before the end of 2019.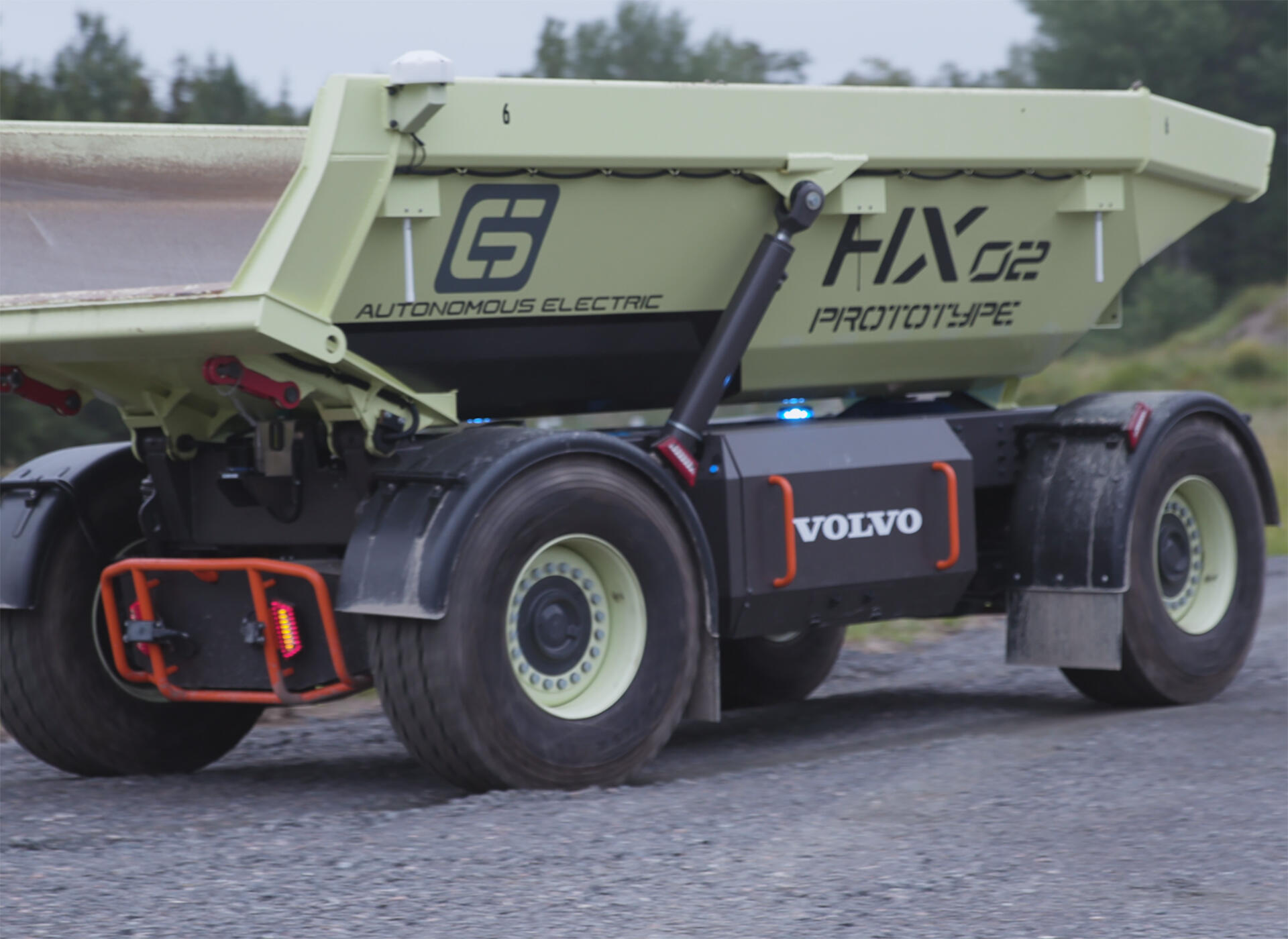 In March this year, telecommunications company Ericsson installed a 5G mast at the Technology Center so that Volvo CE could test remote-controlled machines with extremely short response times. Launched in partnership with operator Telia, this was Sweden's first 5G network for industrial use.
Other recent developments at the Technology Center include the opening of four new test rigs at the beginning of 2017, three of which are dedicated to the early stages of software development for electric machines.
"If we are to continue to lead our industry in the market, we need industry-leading R&D facilities to refine and develop current and future technologies. Our new test track, 5G collaboration with Ericsson and Telia, and electromobility rigs will prove an enormous competitive advantage for us," says Gustav Edholm, Vice-President of Advanced Engineering and Core Technologies at Volvo CE.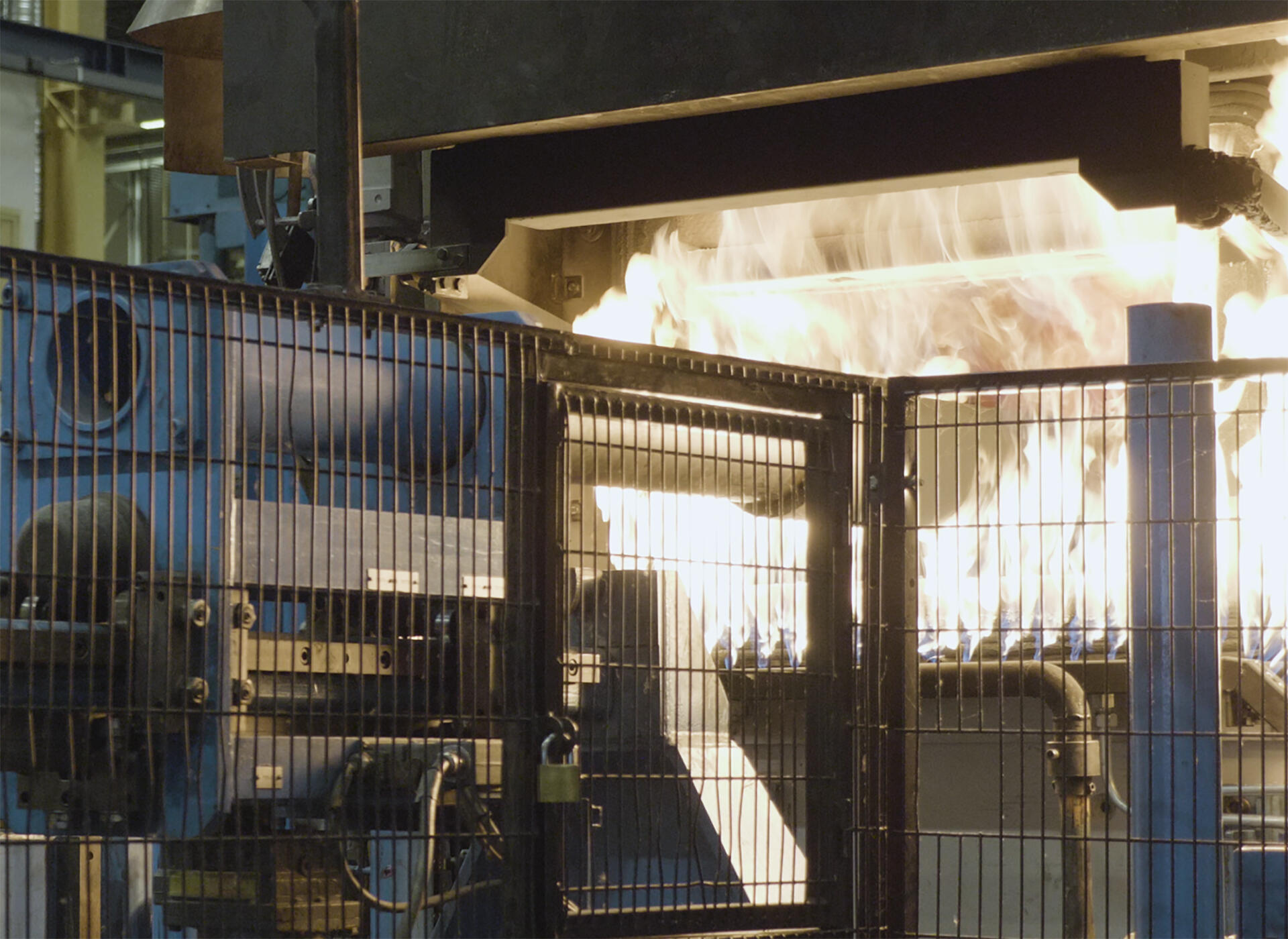 Reducing energy consumption
Meanwhile at the axle and transmission factory, Volvo CE's focus is on reducing energy consumption to support the company's overall sustainability goals. The two greatest sources of energy consumption at the plant are the 'hardening centre', where machine parts are heated to a high temperature and then cooled to ensure a strong surface and a long life, and the 'paint shop', where components are heated so the paint dries.
The company has invested 5 MSEK in an energy recovery system that will conserve around 60% of the heat generated in the hardening centre and transfer it to paint shop. It is estimated that the system will decrease overall energy consumption in the factory by 4%.
Work began on installing the energy recovery system in the middle of April and will be completed by the beginning of September. Meanwhile, Volvo CE will continue to investigate new processes for the painting process to further reduce energy consumption.
"We have assembled an enthusiastic team with responsibility for tackling energy consumption at the factory," says Anders Bergstrand, General Manager of the Eskilstuna factory. "This latest investment is just part of our sustainability journey."
Going for carbon neutrality
"These excellent examples from the Eskilstuna site are part of our roadmap towards becoming a carbon neutral and landfill-free site," says Anne Bast, Vice-President of corporate communications, who is responsible for driving sustainability strategy in EMEA (Europe, Middle East and Africa). "But we can do more. It is in our power to continue to push the boundaries of innovative and sustainable solutions for a better tomorrow. This makes good business sense for us and our customers because these solutions improve efficiency and uptime, while reducing cost – but it's also the single most important mission we have for the future of our planet."
Image 1: Aerial view of the Volvo CE axle and transmission factory in Eskilstuna.
Image 2: Aerial view of the existing demo area at the Customer Center in Eskilstuna.
Image 3: HX2 on the new Eskilstuna R&D test track.
Image 4: Hardening shop at the axle and transmission factory.