Georgia is the fourth fastest growing tourist destination in the world with a 27.9% increase in visitors from 2017 to 2018. To help cope with the influx of people, Kutaisi International airport – one of Georgia's three international airports – is currently undergoing an expansion.
The project includes the construction of new take-off and taxi runways, as well as a new 24,176 m2 terminal building, which will be three times the size of the original building and take the number of gates in the airport to seven. Due for completion in December 2019, the new and improved airport is projected to serve 1,100 customers every hour.
Part of the expansion work is being carried out by contractor and longstanding Volvo customer Black Sea Group. Black Sea Group was founded in 2005 with the aim of modernising Georgia's infrastructure and deploys a fleet of 25 Volvo machines for the job. Models working on the Kutaisi International airport project include the EC210B, EC240B, EC290B and EC360B crawler excavators, as well as MC115C skid steer loaders. Originally purchased in 2011, the machines are still going strong.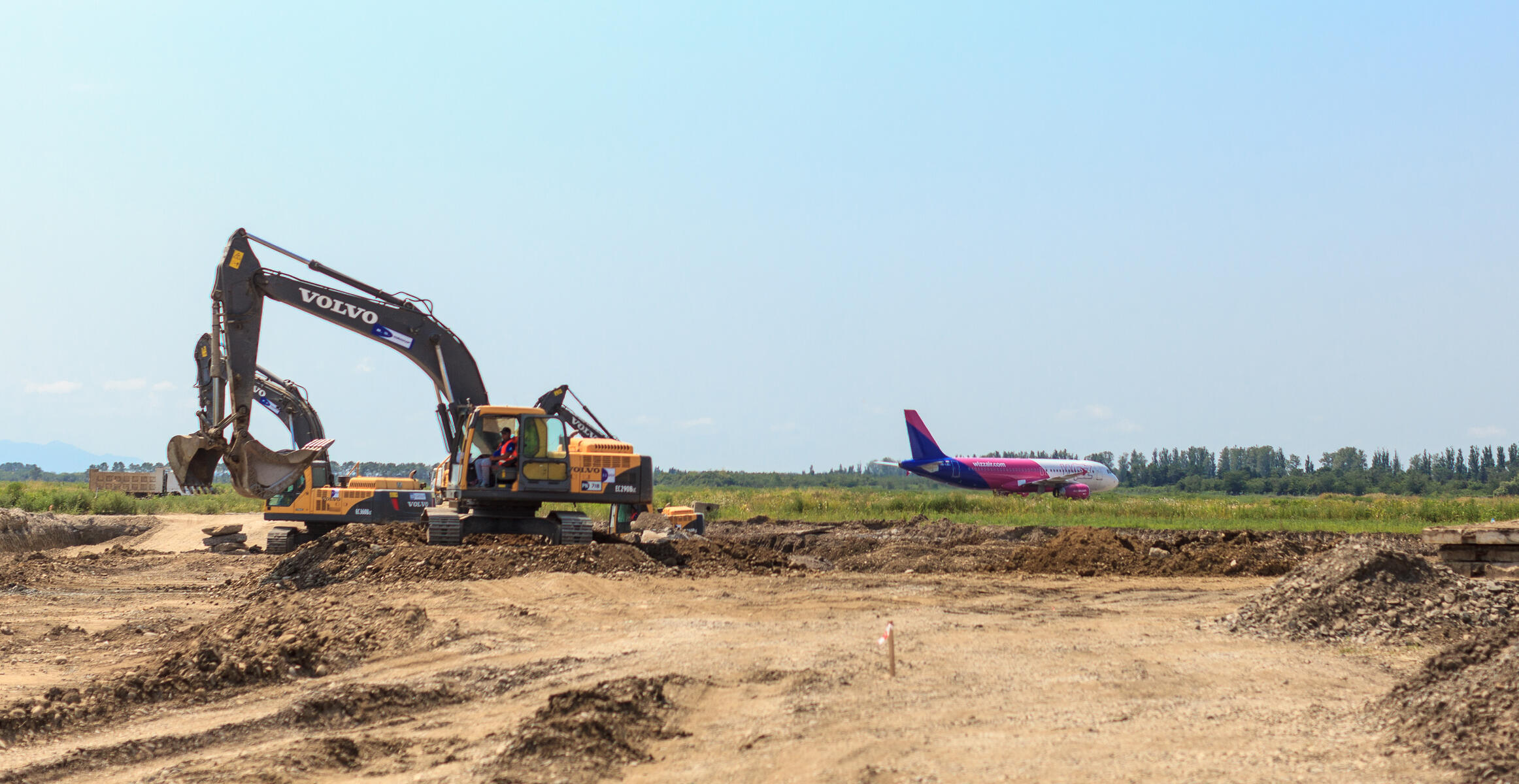 FAST TRACK TO SUCCESS
Kutaisi international airport has not stopped its normal operations while the extension is underway and still currently serves more than 300 customers an hour. Black Sea Group cannot carry out any works on the new runways while planes are either taking off or landing so must keep to strict time slots. When time is of the essence, tasks need to be carried out smoothly and, most importantly, quickly.
"In my work, speed is crucial," says skid steer loader operator Chkheidze Dimitry. "The Volvo skid steer loader is powerful and fast. It runs smoothly and helps me complete my work quickly. I would recommend the equipment and wish to continue working with Volvo machinery in the future."
Excavator operator Kupatadze Shita adds: "In our company, operators of other excavators wish they could drive a Volvo because Volvo's advantage is speed."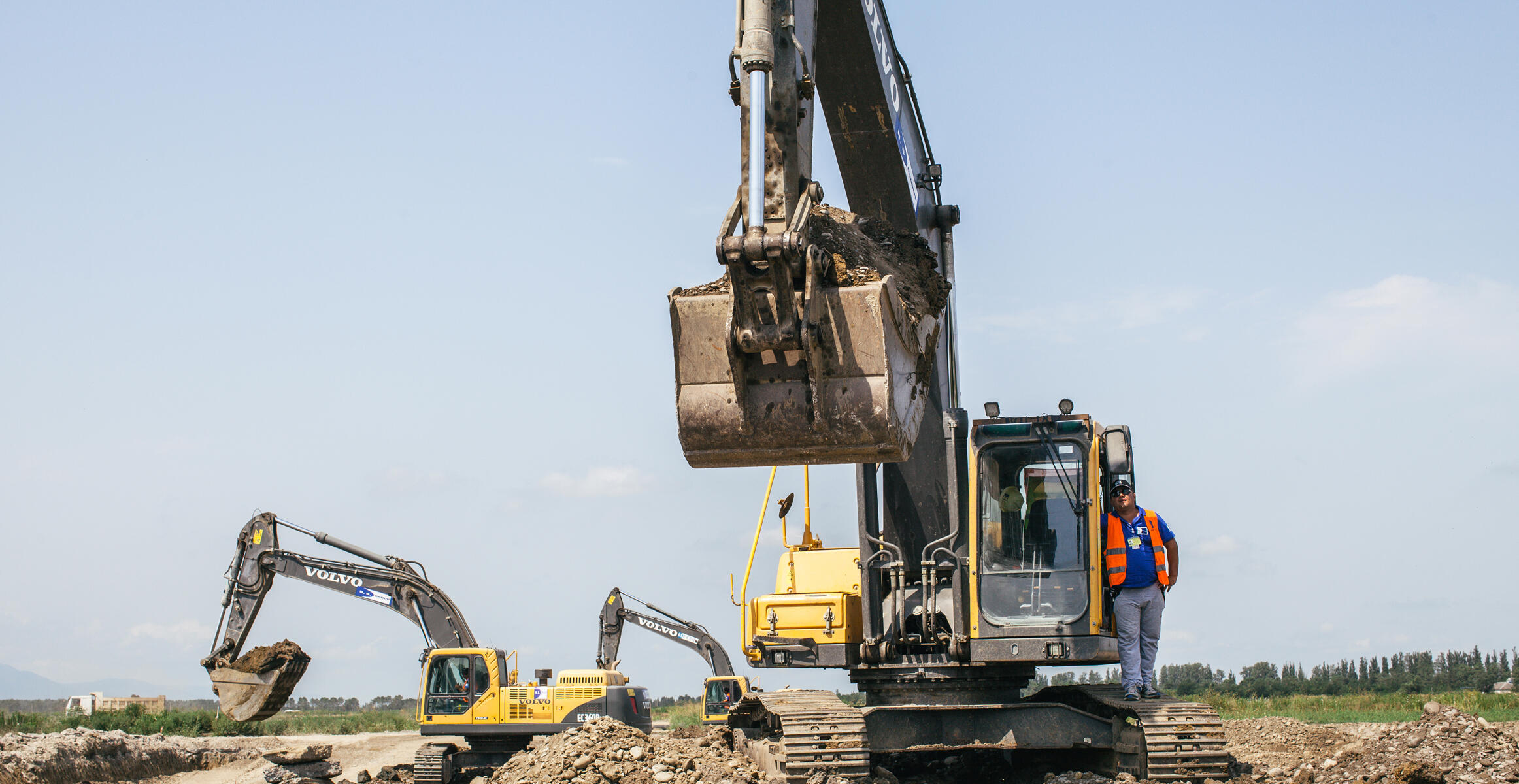 ZERO UNPLANNED STOPS
While speed is an obvious need when it comes to completing tasks to short deadlines, so is the reliability of the machinery. Faulty equipment requires repair which leads to unplanned delays. Black Sea Group's local Volvo dealer Elite Motors has a strong reputation for service in Georgia. The reliability of Volvo machinery and Elite Motors' dedication to uptime are vital in keeping to the tight schedule of the airport expansion project.
"We are a long-time customer of Volvo," says Gelashvili Gela, head of accounting and analysis for Black Sea Group. "The equipment operates smoothly and without any problems. However, if problems do arise, our dealer is ready to help us to solve them quickly and efficiently. We are not only partners now but friends."