With the launch of the MB122 and VTD121 Electro Thermo Controlled fixed screeds for its large tracked pavers, Volvo CE is not only growing its range of screeds, but empowering customers to produce the high quality finish they come to expect and now in less time with less effort.
Thanks to their ability to produce speedy, consistent and evenly spread heating from a single source of power, electrically heated screeds are an incredibly convenient solution. Powered by a 55kVA on-board generator, there is no longer a need for customers to refill gas bottles to heat the screed, as would normally be required with gas heated screeds. The result is a fast start-up, maximum uptime and a more efficient work site.
These fixed screeds are now available on the Volvo P6820D ABG, P7820D ABG and P8820D ABG models and benefit from an expansive paving width of 2.5-13m. They have been designed to lay everything from hot asphalt through to dry lean Roller-Compacted Concrete and Cement-Bound Materials, all the way to railway ballast and graded mineral mixes.
Hot screed at top speed
The new electric heating function enables a start-up in just 40 minutes. When combined with one heated tamper bar and two heating elements per screed section for optimized heat distribution, precise thermo-controlled heating with an automatic temperature adjustment and individual temperature sensors per section, customers can be guaranteed a speedy and efficient screed heating process.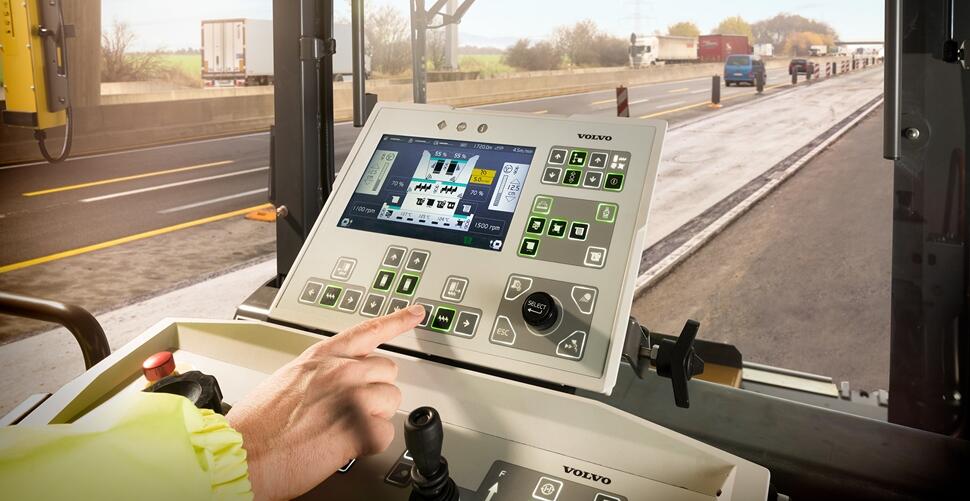 Screed status and behavior can also be monitored by the paver operator from the Electronic Paver Management (EPM3) control panel.
Maximized pre-compaction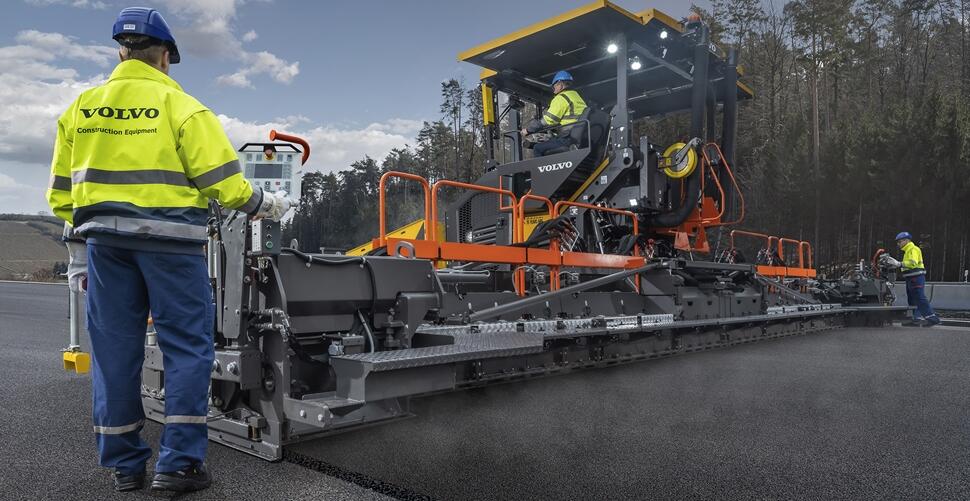 Maximized pre-compaction is paramount to achieving a greater density in the finished mat, resulting in a longer-lasting pavement and lower operating costs. The new vibratory and tamping fixed screeds provide just that, delivering the smoothest possible finish for any job. Featuring variable vibration speed and tamper stroke, they can be specified with a single or double tamper bar solution.
Volvo fixed vibratory screeds with double tampers are the best partners for paving thick layers. Its double tamper technology delivers a 5-7% higher degree of compaction than with a single tamper and can achieve a 98% Marshall density, substantially reducing rolling work requirements and associated costs. It also provides the best possible even surface due to the feeding effect of the first tamper.
Great flexibility
With a crown adjustment of +4% to -2% and extension boxes to work across a variety of paving widths, the new screed solutions provide great flexibility for any job at hand. Vario extensions, with an extension range of 0.75m on each side, allow the screed to extend or retract as needed in order to adapt to irregular edges, while manual or hydraulic end gates are an optional feature to control flow of material on either side.
Minimized downtime
The new on-board diagnostic function helps to check the condition of the heating bars and detect if and where a replacement is needed, ensuring minimized downtime. Uptime is also secured with easy screed assembly and straightforward maintenance. The possibility for an easy lift of screed sections is supplied through two central lifting eyes per section, while an integrated hose and cable routing provides a clear path for assembly. In addition, hydraulic connecting points and easily accessed electric connections, as well as service points and tamper bars that are within easy reach, makes assembly and maintenance quick and easy.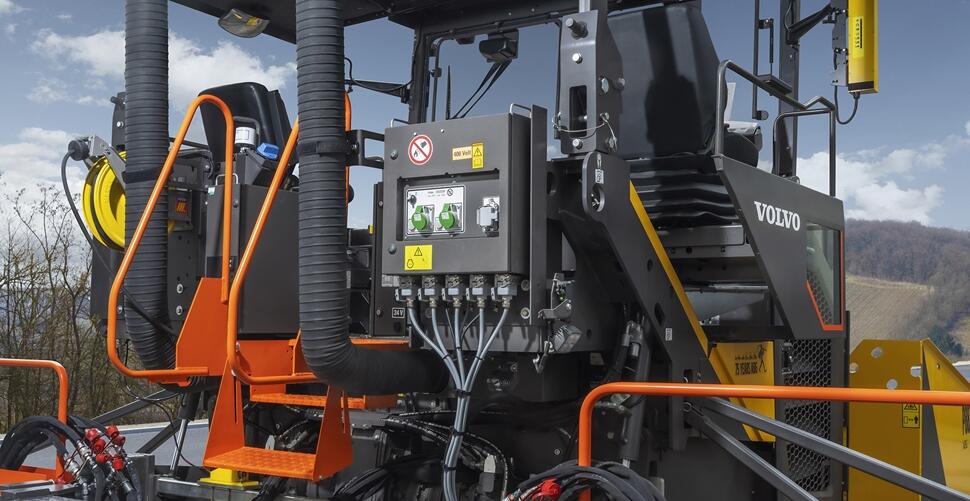 The new on-board diagnostic function.
A screed for all jobs
As with all Volvo screeds, these new electrically heated solutions benefit from decades of experience and close collaboration with our customers to best suit their needs.
If versatility is required, Volvo offers Variomatic screeds which can be extended to double their basic width.
More details on Volvo CE's entire range of screeds – including these new electrically heated fixed screeds – can be found on the
Screeds for ABG pavers page.