The INTA Institute was set up by INTA Group – the parent company of Volvo CE's Indonesian dealer, Intraco Penta Prima Servis (IPPS) – to improve human resources within the company's national workforce. PT Volvo Indonesia will donate training material & components for use in practical sessions – while IPPS will mobilize service, parts and sales specialists to train apprentices at the new college, which opened on Friday, 2nd May.

During the inauguration ceremony, Swedish Ambassador, Ewa Polano, congratulated the three corporations for their generous contribution towards improving technical expertise among the Indonesian workforce. For IPPS, improving the skills of service technicians will enable them to deliver premium quality maintenance in the field. INTA Group made a USD 2 million investment in the training facility that spans five floors and has the capacity to educate 1,000 students per year.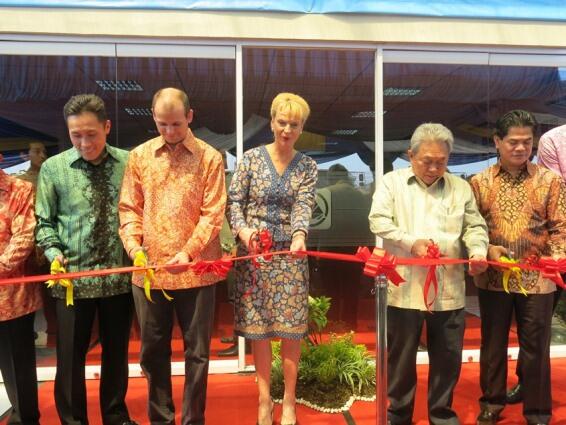 Mark Gabel, managing director of PT Volvo Indonesia, says: "Aftermarket service is what sets Volvo CE apart from its competitors – and by delivering excellent support, we are sure that customers will keep coming back to us. This new institute continues to help develop the competencies of our workforce, allowing us to deliver industry-leading aftermarket support where and when it's needed."
APAC technicians gain global recognition
IPPS has already demonstrated its technical expertise by reaching the 2014 Volvo Masters global finals, which take place this month in Eskilstuna, Sweden. The Volvo Masters is a demanding test of technicians' product knowledge and machine troubleshooting skills through aptitude tests and practical tasks. IPPS will represent Region APAC alongside Indian dealer, Vijay Engineering Group, having beaten stiff competition from Indonesian rival, Indotruck Utama, as well as Philippine dealer Civic and reigning champions, Italthai from Thailand.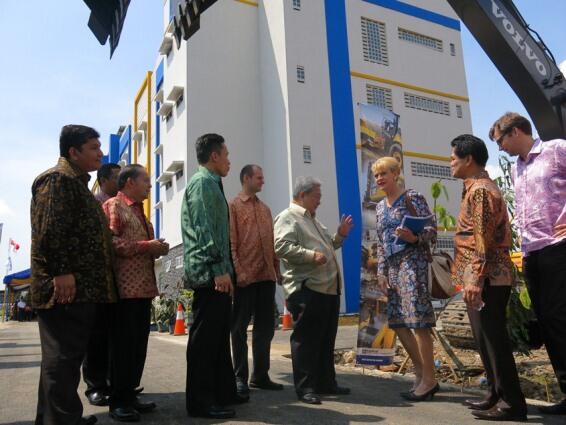 Contact:
Mats Edenborg
Volvo Construction Equipment
Tel: +65 6412 2804
Email: mats.edenborg@volvo.com
Holly Brace
SE10
Singapore
Tel: +65 9724 4871
Email: holly.brace@se10.com
www.volvoce.com/press