This was the sixth edition of the Volvo World Challenge at the Sentosa Golf Club in Singapore, hosted by Hub SEA. This event has developed into a very popular and efficient customer relation platform for Region APAC to strengthen the business in Singapore.

The interest among the customers is growing and this year totally around 70 existing and prospect customers participated.


Gaining sales
"We get so much positive response from the customers and we know for sure that we are gaining sales through this event", says David Choo, Business Director for Singapore and organiser together with his team and Raymond Teo, manager of Market Communication in Hub SEA.

"The customers like to spend time in a relaxed way with Volvo representatives and also with other customers. You often hear them talk and explain to each other about why the choose Volvo machines and this really helps to build a strong Volvo image and to support our sales", David Choo continues.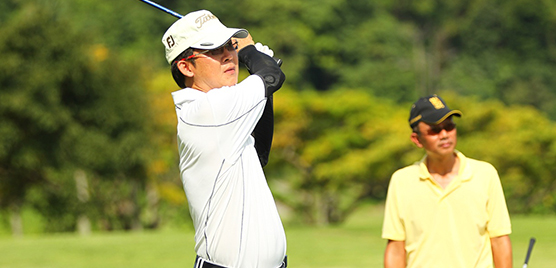 Singapore successes
Due to the economic downturn, 2014 has been a tough year for Volvo CE in Singapore, like in most other markets. However, David Choo believes that Volvo can keep the same sales level in Singapore as previous year and also maintain Volvo CE´s number 3 market position after Kobelco and Cat, despite fierce competition from especially the Japanese companies.

This is achieved thanks to a number of Volvo CE successes in Singapore during the year, for instance an order for ten excavators from the 480-series. This large excavator model is not often sold in Singapore, but it turned out to be a perfect fit for the new Jurong Island project, which also has generated additional sales of other types of Volvo machines.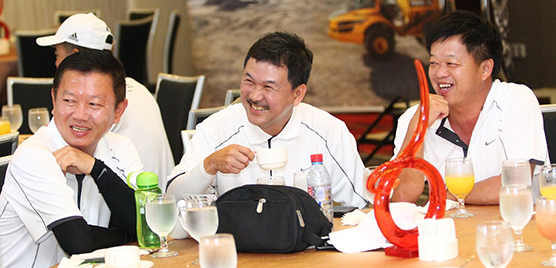 Grand Prix paving
On top of that, Volvo CE in Singapore also secured the prestigious order for the pavers that will do the paving of the race track for Singapore Grand Prix in September. The paving job has already started and will be finished during nightly paving in late July.

"So far so good. The customer is very happy with our machines and I am sure we will have the best race track ever", says David Choo.