For the last 11 years, Hallett Resources has relied on three Volvo A40 units for load and haul operations at its quarry in McLaren Vale, Adelaide, South Australia. While these 40 t-rated articulated haulers have performed reliably well, the company felt there were opportunities for further efficiency gains and opted for a long-term investment in the bigger 55 t-rated A60H.
Fewer machines
"We had been in talks with Volvo for almost two years to bring in these bigger trucks and, so, we were extremely excited when we heard that the A60H was being made available through Volvo's Australian dealer CJD Equipment and their local distributor Warrin Mining," said Mark Pickard, managing director of MSP Group, parent company of Hallett Resources. "With the additional capacity that the A60H offers, we can afford to have fewer machines in the quarry yet increase productivity."
As a result, the business has seen measurable gains at its site, where over a million tons of rock are extracted annually. "One fewer truck on load and haul duties improves our load productivity and crusher throughput." continued Pickard. "We estimate these trucks have netted us cost-per-ton savings of 15% to 18%, so they are perfect for our operations as it's all about tonnage cost."
Skilled distributor network
Delivered in late July, the A60H articulated haulers for Hallett Resources are the first in Asia-Pacific.
"These trucks will shuttle around 80 loads per day, six days per week, for what we hope will be many years of service, so we want to protect the original body carcass from rock damage," explained Pickard, who went on to highlight how important local support was to his company's decision. Volvo CE has the most experienced and skilled distributor network in the construction equipment industry and Warrin Mining is a worthy member of it.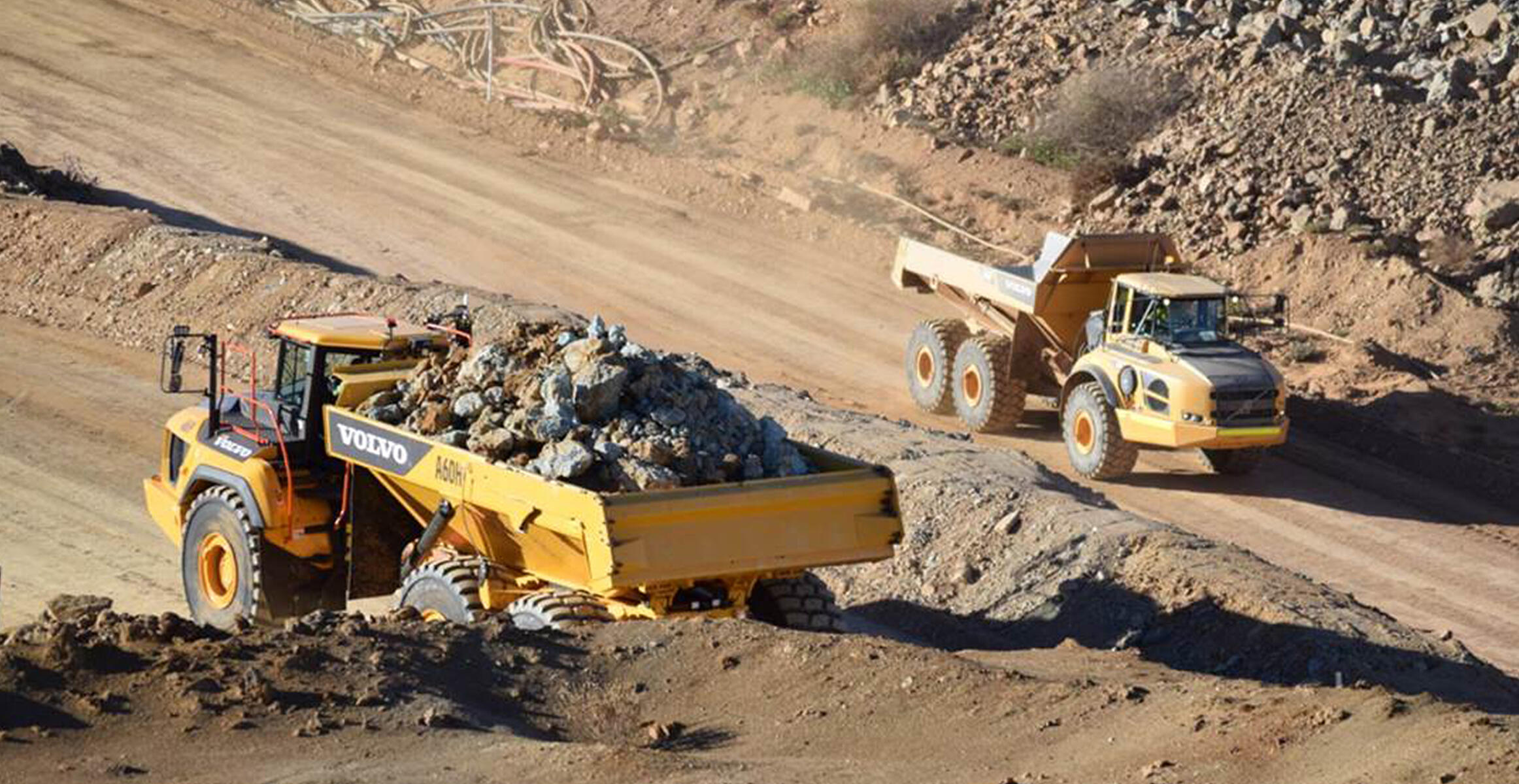 Exceptional support
"It would be fair to say that I would not have purchased these trucks without the service support that Warrin Mining provides. I have many brands of machines and with our Volvo units I can say that the support provided by the Volvo-trained technicians is exceptional." Other Volvo CE units in the Hallett Resources fleet include the EC480D and EC460B excavators; various versions of the A40 articulated hauler, seven of which continue to be used in other functions at the McLaren Vale quarry; and the L180 wheel loader.
The Volvo A60H is powered by a 16-liter, 6-cylinder Volvo D16F diesel engine. It uses heavy-duty front and rear frames, hitch, and wet disk brakes, ensuring guaranteed durability and more tons per hour moved than any other articulated hauler on the market. The unit also has an onboard weighing system that guarantees an optimal load cycle every time.
Love driving the trucks
Part of the A60H's attractiveness is its operator-friendliness, which offers both comfort and control. The cab is spacious and centrally-positioned, offering superior visibility. Controls are ergonomic and easy to understand, while the numerous automatic functions make operation even easier.
"The operators love driving these trucks," said Pickard. "They're quieter and contribute to lower fatigue so overall they make a great office to work from. When these ones die, I'll look forward to the next generation of Volvo articulated haulers which I'm sure will build on existing technology and deliver even better performance."
Hallett Resources is a member of the MSP Group, which offers a broad range of products and services in the construction, mining and agricultural sectors. The McLaren Vale quarry supplies premium aggregates for the production of asphalt, concrete, and other road base materials. They also supply quarry sands and a variety of other products.