Inwha-Li Quarry is located on Ganghwa-Gun, an island just off the northwestern-most corner of South Korea, and a site restricted for military use - chiefly because it sits just a few kilometers from the North Korean shoreline. But with growing demand for construction materials from the nearby cities of Incheon and Gimpo, Kun Woo Enterprise – a leading aggregates supplier – has been granted permission to operate a quarry that excavates and crushes over 1,200,000 m3 of rock each year and which will be used for civilian projects.

Bordering the country's capital of Seoul, Incheon is home to South Korea's world-class international airport and over 2.8 million inhabitants. As the population steadily increases, demand for new housing is also on the rise. While in Gimpo, a new subway system is under construction to connect new city Han-River with the country's main domestic airport. The US$1.3 billion project is due for completion in 2018 and includes a 21 km tunnel. Development in both cities is increasing demand for aggregates, which is good news for Kun Woo Enterprise.

To keep up with growing demand, Kun Woo Enterprise needs reliable equipment to keep its site productive and profitable – and with operations restricted to a maximum of 10 hours per day, downtime is not an option. The company operates nine Volvo Construction Equipment excavators and recently purchased three H-series wheel loaders to lead its operations.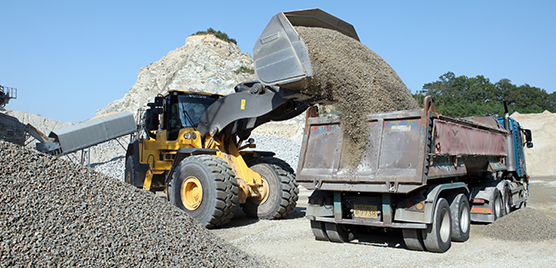 Savings all round
"We have always had confidence in Volvo excavators," explains Myeong-Su Gu, director of administration at Kun Woo Enterprise. "And we were impressed when our Volvo dealer proactively demonstrated the newly launched H-series loaders at our site. The loaders proved they could deliver fuel savings of up to 40 liters per day compared to the loaders we were using at the time."

In May 2015, Kun Woo Enterprise invested in three new L250H wheel loaders and Gu was soon pleased with his decision. "We quickly noticed that the L250H was able to fill a 25 ton truck in just three loads, compared to the four loads it took our old models," he says. "This increased loading capacity boosted our site's productivity and lowered our cost per ton."

The L250H features Z-bar linkage to provide high breakout force for powerful digging in hard materials. The high lift capacity enables fully loaded buckets to be elevated to maximum height – and combined with the fast hydraulic speeds the unit can deliver faster cycle times. "Our operators have noted the easy maneuverability of the loaders has led to shorter cycle times," says Gu.

The machine also features several fuel-saving features including OptiShift – Volvo technology that combines patented Reverse By Braking (RBB) and a torque converter with lock-up. Together, these features help to eliminate power losses and reduce fuel consumption by up to 18%. In addition, the Eco pedal applies mechanical push-back force when the accelerator is used excessively and engine rpm is about to exceed the economic operating range.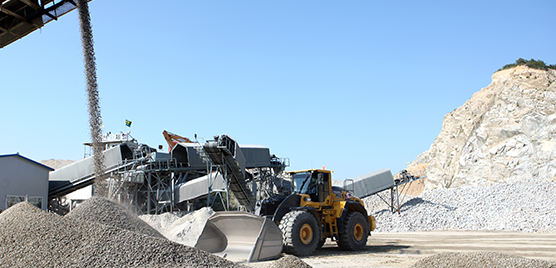 "Overall we are pleased with the introduction of the three L250H wheel loaders into our fleet and we continue to have confidence in Volvo products," says Gu.