PT Indotruck Utama (ITU) became the official dealer for Volvo CE in 2011 – adding to its existing portfolio of Volvo Group products – to serve customers in Sumatra, Java, Nusa Tenggara and Papua. With an already established presence on the island of Sumatra, ITU has now opened its largest ever site, covering 1.2 hectares and costing USD 6 million, in Palembang, South Sumatra.

The new branch will serve Volvo Group customers in the mining, forestry, cement, industrial and construction sectors across South Sumatra. Stefan Soenchen, CEO ITU, when he attended the branch's opening ceremony on April 15, 2014, said: "This new facility will be staffed by 40 highly qualified sales professionals and service technicians to offer enhanced service and sales support to our customers in this region. As a result, we expect sales to increase significantly by 2015."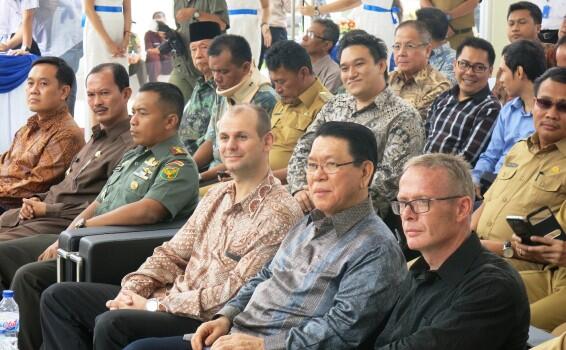 The site houses a components and parts warehouse, a body works and paint facility as well as improved on-site service support. The strategically located branch allows customers easy access to benefit from Volvo support seven days a week. ITU expects sales significantly increase in Sumatra by 2015 thanks to the addition of the Palembang branch to its existing branches in Medan, Pekanbaru, Jambi and Bengkulu.
At the inauguration ceremony, customers and dealer staff were joined by PT Volvo Indonesia's managing director, Mark Gabel and senior members of the PT Indomobil Group BOD to see a live demonstration of the EC210 and EC140 excavators and the SD110 compactor – with other models of Volvo construction equipment on display. During his speech at the ceremony, Gabel made a special mention of Volvo CE's biggest customer in the region – Lematang Coal Lestari – to thank them for their continued support.
"The investment ITU has made in this new facility is an excellent example of its commitment to growing the Volvo CE and Volvo Trucks business in Sumatra, Java and Papua – and for this we are very grateful," explains Gabel. "To support ITU, PT Volvo Indonesia will be deploying one of our own business managers in Palembang to offer on-the-ground support and help with growth activities."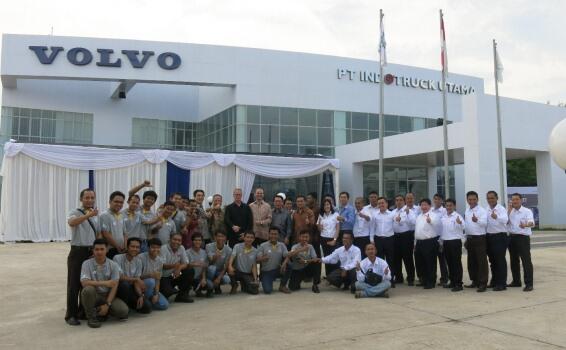 Contact:
Mats Edenborg
Volvo Construction Equipment
Tel: +65 6412 2804
Email: mats.edenborg@volvo.com

Holly Brace
SE10
Singapore
Tel: +65 9724 4871
Email: holly.brace@se10.com
www.volvoce.com/press