One of Vemak's Volvo EC350D excavators tackles the tough terrain on a pipeline project.
Vemak AS has been in the business of installing high-pressure natural gas and oil pipelines for almost two decades. Since 2003, the family business has worked with Turkey's national oil and gas company, Botas, to build nearly 2,600 km of pipelines across Turkey. And it's not just Turkey where Vemak has been active. The company has also worked on part of the Balkan pipeline in Bulgaria and natural gas pipelines in Iraq and is currently constructing a 36 km-long, 48-inch-wide pipeline as part of the West Black Sea project.
When working on projects like these, Vemak's success depends on having a strong machine fleet. For example, when working on the Kilyos stream crossing, Vemak's machines faced 570 m of stream crossing with a water depth of 6 m. Vemak's articulated haulers were working in water up to the top of their tires, while the excavators were working in swampy, sandy terrain in water up to the top of their tracks.
These challenging conditions require machines that are robust, durable, and comfortable for operators to work in, as well as being fuel-efficient. That's why Vemak works almost exclusively with Volvo excavators and articulated haulers.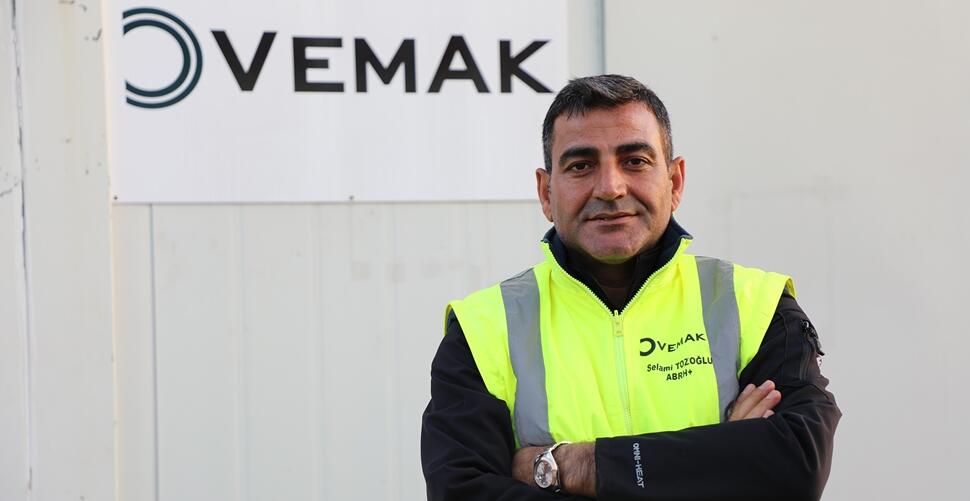 Selami Tozoğlu, Vemak board member
From one machine to many
"We first started working with Volvo in 2006, leasing a machine to start with," says Selami Tozoğlu, a member of the Vemak board with general responsibility for purchasing, logistics, and construction sites. "We were so impressed with the fuel efficiency, durability, and operator comfort of the machine that we decided to stick with Volvo ever since."
Today, Vemak has 40 Volvo excavators, which is 80% of the company's excavator fleet, as well as two Volvo articulated haulers and one Volvo wheel loader. Tozoğlu notes that Volvo machines are the best brand for articulated haulers, a sentiment he has held since he first started in the industry. One model purchased in 2006 has now been operating for 40,000 hours and is still going strong.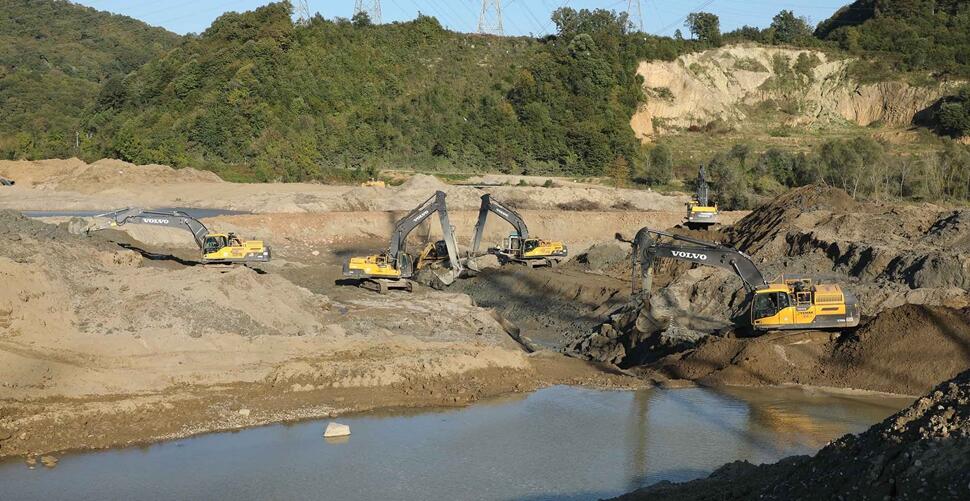 Vemak runs a large fleet of excavators, 80% of which are Volvo.
The operators' choice
In addition to their robustness, Vemak's operators appreciate the comfortable cabs in Volvo machines. "Our operators enjoy working with Volvo machines, which is crucial for productivity," explains Tozoğlu. "We listen to their feedback, and they tell us that Volvo machines are comfortable, spacious, and easy to operate. That helps us keep the project on schedule."
And it's not only the operators who benefit from Volvo machines' ease of use, but also Vemak's maintenance technicians. "The machines are easy to maintain, which means they are always ready to work," highlights Tozoğlu. "That's important for us because we cannot afford to lose time on maintenance, and Volvo machines allow us to do that."
Customer service Vemak can count on
In addition to Volvo machines' quality, Vemak also praises the support the company receives from Ascendum, Volvo's local dealer in Turkey. "Ascendum is a reliable partner, and we have been working with them for many years," says Tozoğlu. "They provide us with uninterrupted support before and after sales, whenever and wherever we need it. That promotes high uptime, low total cost of ownership and operation, and keeps our projects on schedule."
As Vemak looks to the future and new pipeline projects, the company is confident in their partnership with Volvo and Ascendum. "We trust Volvo machines, and we trust Ascendum to support us," concludes Tozoğlu. "We have been successful in the past, and we will continue to be successful in the future with their help."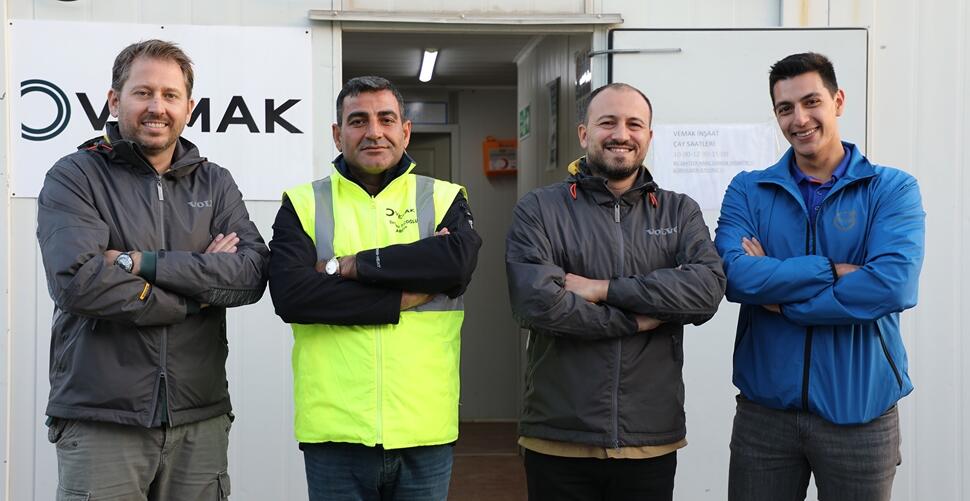 From left: Başer Aslan, Sales Manager, Ascendum; Selami Tozoğlu, Board Member, Vemak; Efkan Torun, Sales Consultant, Ascendum; Berker Bayrak, Sales Support Engineer, Ascendum