Shiv Shakti team is a young and energetic one, while Mr. Mukesh Kumar ensures that people are the core strength of the organization. The agile team helps in quick and real time decision making and timely completion of projects.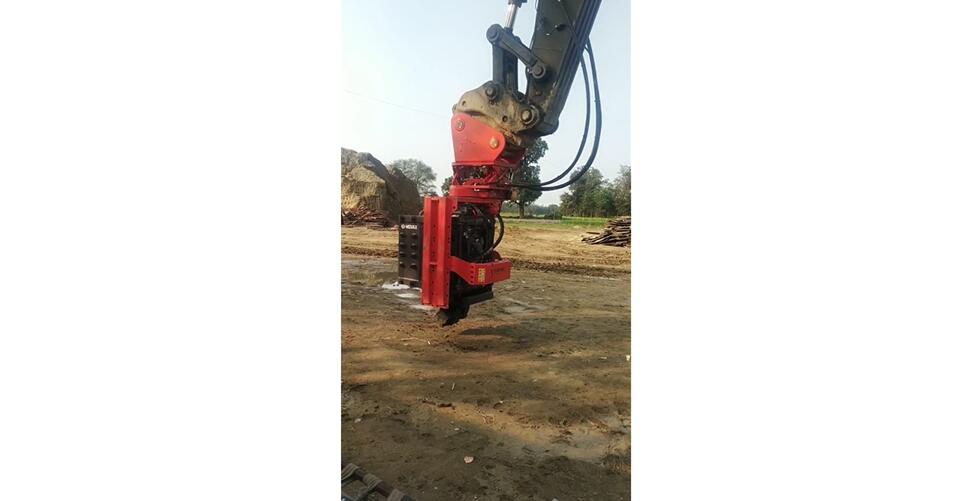 Specialist in canal irrigation
While Shiv Shakti Constructions is a multi-faceted organization, they specialize in canal irrigation jobs and deploy automation equipment. The projects undertaken are in the state of UP where the terrains are very difficult and work conditions often hindered by floods and heavy rains.
Despite these challenges Shiv Shakti Construction is known for delivering projects well before time and maintaining high quality standards. Every project is well charted out meticulously and it has helped him build his credibility with the various Government departments and project leaders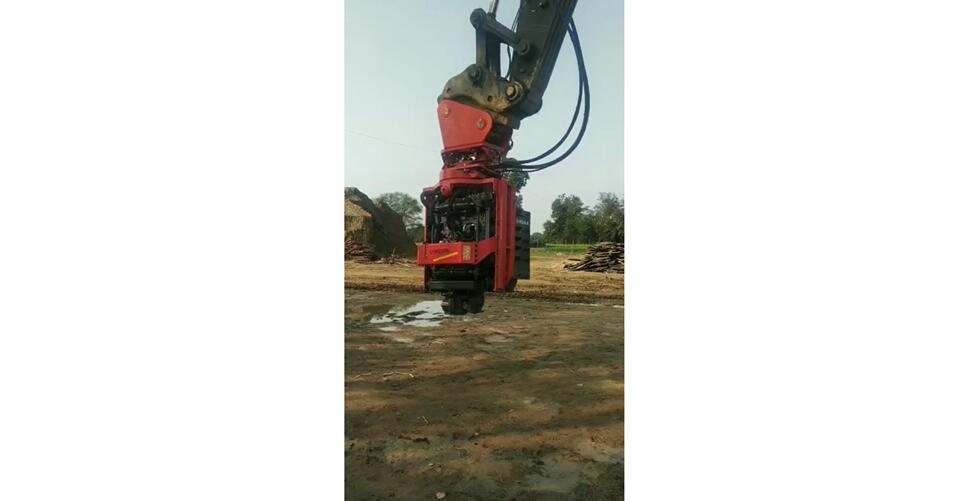 Finding the right partner for Sheet Pilling
In 2019, when M/s. Shiv Shakti Constructions got the contract for the irrigation project, they were on the lookout for a machine that would support the Grip Pile driver. The irrigation project is at Sidharthnagar and involves building a canal crossing at Kurha.
Sheet Pilling is a preferred option for many applications which require temporary earth retention and excavation support. Sheet piles are sections of sheet steel with interlocking edges that are driven into the ground to provide support. This is used in the construction of irrigation canals, drains and railways.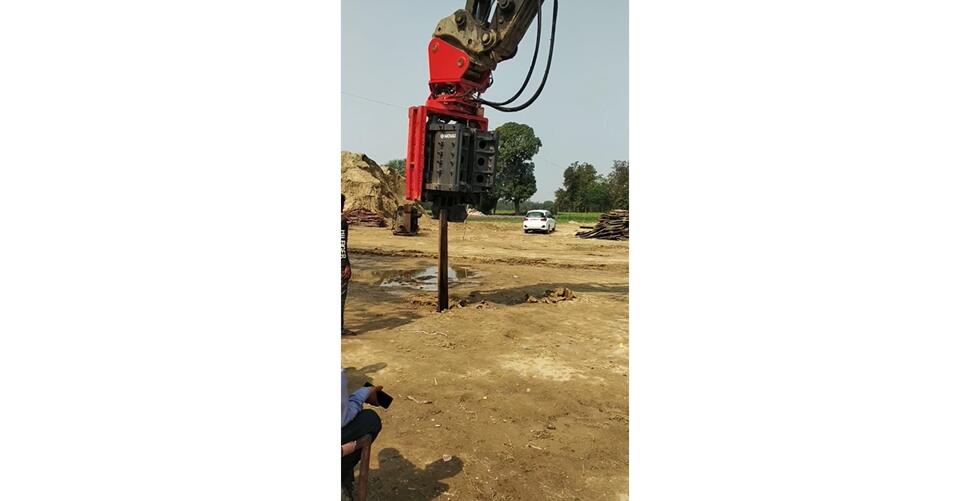 Based on industry expert's strong recommendation of the EC480DL. Mr. Mukesh got in touch with M/s. Alpha Teknisk, Volvo CE dealership in that terrirtory and understood the feasibility of the machine for the project. Alpha Teknisk after an initial survey offered the option of a sheet pilling attachment by Volvo, with Mr. Mukesh opting for the Grip Pile Driver attachment.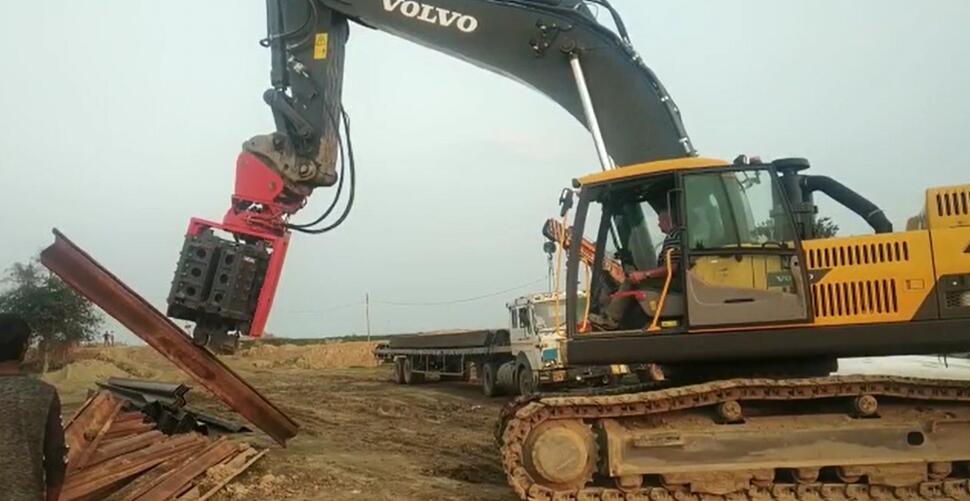 This is the first time an EC480DL was fitted with the Grip Pile Driver, and the complementing combination has delivered extremely satisfying fuel efficiency and productivity.
Reliable and efficient solution.
Grip Pile Driver Attachment used on Volvo EC480D, a unique feature with the Volvo machine. Encouraged by these results Shiv Shakti is looking to increase the fleet of Volvo Excavators. Volvo CE is conducting regular training for operators and providing good aftermarket support to ensure high uptime for Shiv Shakti Constructions.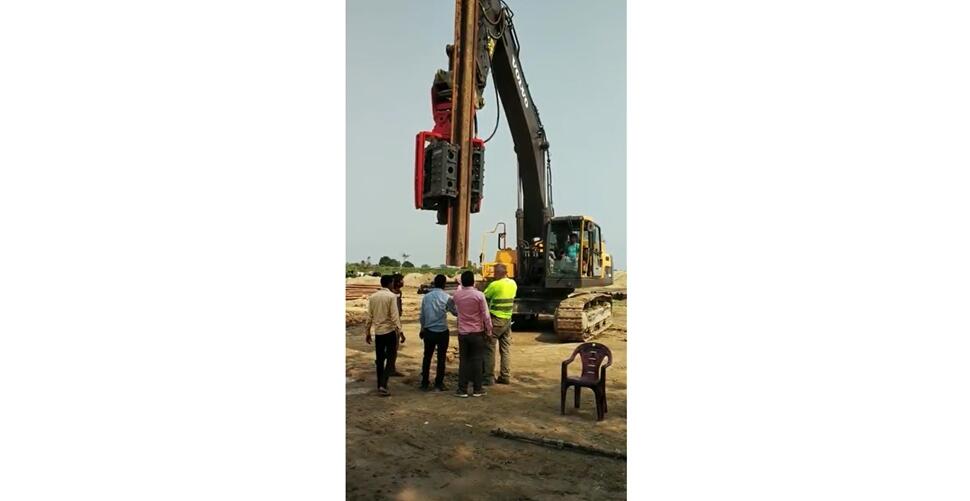 Volvo CE is proud to partner Shiv Shakti Constructions and be the first to be part of another unique application.
Volvo EC480DL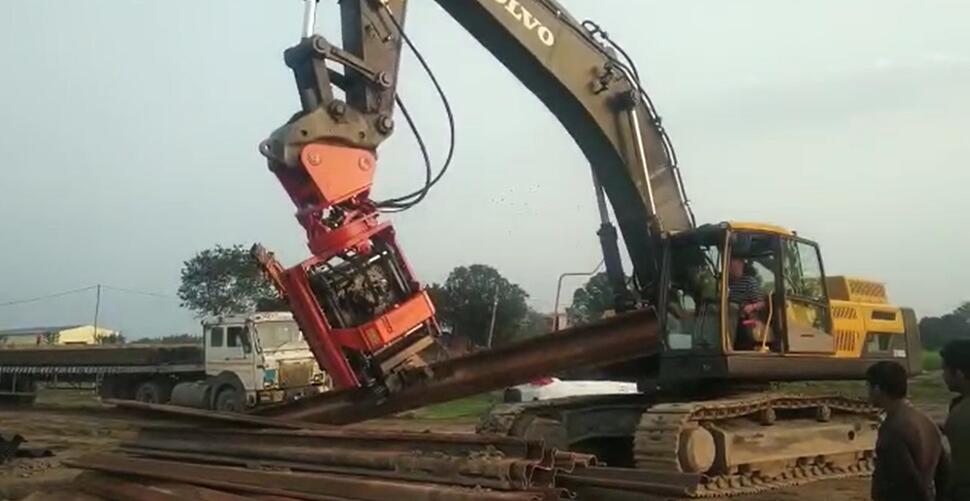 Volvo EC480DL features increased engine power and improved hydraulics, and perform with greater digging force and shorter cycle times. The EC480DL with the D13 Volvo engine and ECO mode offers superior fuel efficiency. These machines excel in demanding terrains, featuring reinforced welding and heavy duty protection, that no job is too tough.