Dharamraj Contracts India Private Ltd is a leading player in road infrastructure with a notable portfolio of highways, flyovers and subways across geographies. The Company prides itself on exemplary project life cycle management that has seen it deliver quality projects on time, every time. "At the core of our operations is an ethical business model that actively promotes excellence along with good governance and appropriate risk management," says Anuraag Maavi, Projects In-charge. Over the years, Dharamraj Contracts has developed broad expertise in construction and maintenance of road and transport infrastructure. "The way we see it, every project must get the respect it deserves – that means employing the finest equipments and people," says Chaman Singh. "We have a team any Company in our business would be proud of. And, we have Volvo."
True champions in road building
Assisting Dharamraj Contracts in its road projects is a fleet of eight Volvo Equipments. It includes a judicious mix of excavators and compactors. The machines are hard at work on challenging terrains in the states of Uttarakhand and Jammu & Kashmir. "When the going gets tough, you want the tough to get going," says Chaman Singh, "Our sturdy Volvos are right up there when it comes to reliability and efficiency." According to him, high uptimes and productivity achieved by Volvo Equipments help get projects delivered well on time, which in turn, boosts his Firm's reputation in the market.
Anuraag Maavi believes Volvo machines are significantly more cost-effective, which eventually helps in the pricing against competition to win projects. "When you look at operating costs in totality, the Volvos are way ahead," he says. He believes lower fuel consumption, negligible downtimes, longer life and low overall service costs are hallmarks of Volvo Equipments and end up saving a lot of money for his Company. "Now you know why we recommend Volvo to our sub-contractors," says Chaman Singh. "It's less headaches and more profits."
Teaming up to blaze new trails
Safety and sustainability are top priorities for Dharamraj Contracts when it comes to handling projects. "We care about the well-being of our people and the environment – it means a lot to us," says Anuraag Maavi. "The Volvos are a perfect fit – really fuel efficient and absolutely safe to operate." He thinks the service provided by local dealer, Alpha Technical Services Pvt Ltd, complements the product. "Super efficient and very friendly – they are always there when we need them."
Dharamraj Contracts is taking the road less travelled in road building – introducing best-in-class development ideas at every stage of project life cycle management, bringing transparency at every level of operations, adopting technologies and techniques that promote sustainable environment, and winning trust and confidence of customers with a value-based approach. Chaman Singh sums it up well. "From day one, it's been the 'best possible way' or 'no way' for us. Excellence all the time, all the way – is all we want and seek," he says. "It perhaps explains why our customers look up to us. It certainly explains why we look up to Volvo."
Dharamraj Contracts and Volvo – champion road builders together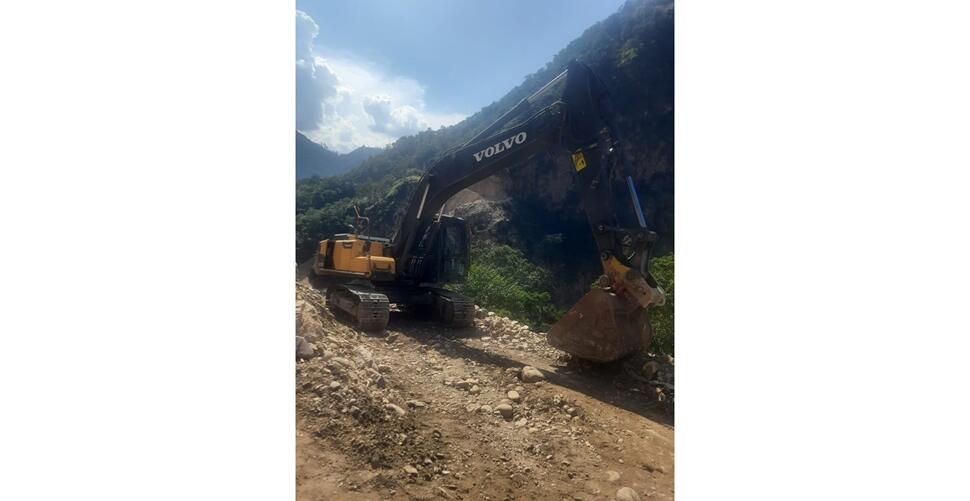 Volvo Equipments are partnering Dharamraj Contracts to build the finest roads in record time for customers across the country