Gujarat, located on the Extreme West of the Indian continent, recognized amongst Indians as one of their most well run states, is home to a community of entrepreneurial spirits. Gujarati's are encouraged from a young age to think about how to run a business and contribute to the growth of their family business to an extent where this business knowledge takes precedence over formal education.
When most of India is accustomed to power outages, the success of Gujarat is epitomized by their ability to generate surplus electricity – it is the only state (one of the few states) in India able to export electricity to other states. Lignite is the locally available mineral & GMDC, GIPCL powers this ability.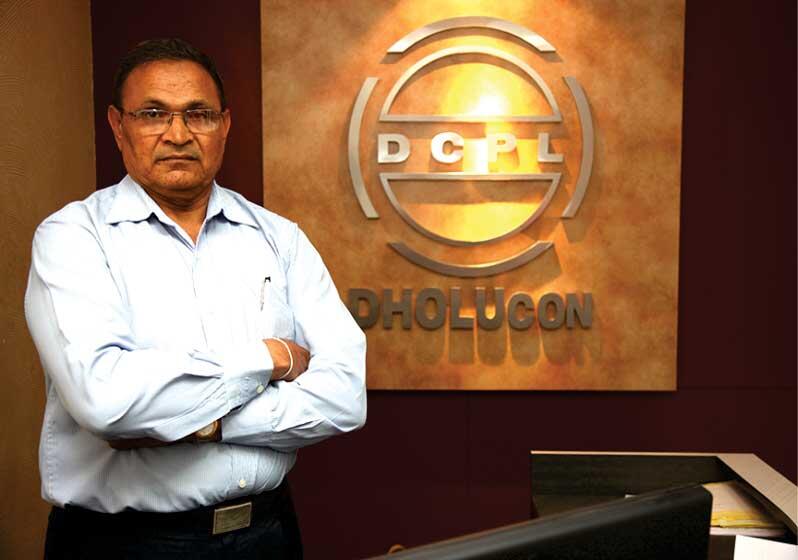 Mr. Damjibhai Dholu - Dholu Construction & Projects Ltd.
From within the Gujarati community, a family with very humble beginnings grew from farming and irrigation work into one that wields great influence in the Indian mining sector today. Five contractors – Dholu Construction & Projects Ltd., Durga Construction Co., H. D. Enterprises, Mahalaxmi Infrastructure Pvt. Ltd., P C Patel Infra Private Limited. – have come from the same village Durgapur in Kutch District of Gujarat (Extreme western Region of India bordering Pakistan) and today they dominate the lignite mines of Gujarat and beyond!
They operate 3 quarters of the Lignite mines in Gujarat with large fleet of Volvo machines. Together, these contractors have more than a century of experience in mining & combined OB excavation is approximately more than 35 Million Bank Cum per month.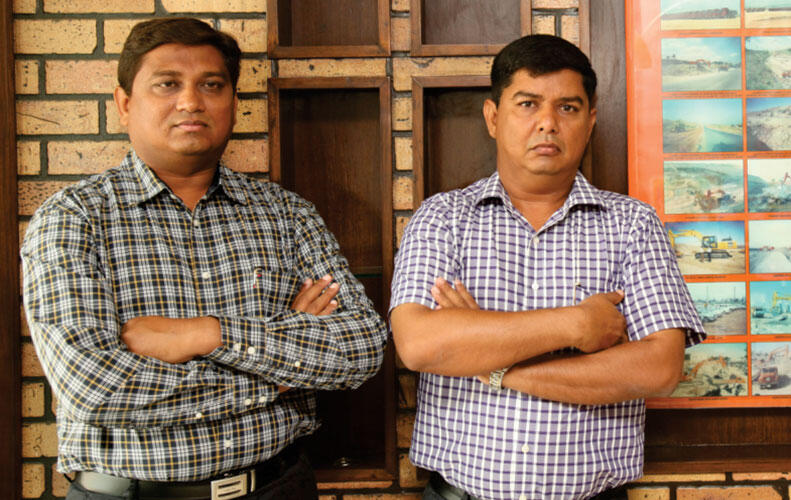 Mr. Shantibhai Dholu Mr. Naveen Dholu - Durga Construction Co.
Damjibhai Dholu (Dholu Construction) & Hansrajbhai Dholu ( H D Enterprises) started as General Contracts Co. in 1991. They parted ways in 1979, when Dholu Construction & H D Enterprises came into effect.
"Back then I had 2,000 labourers and we hauled earth with tractors and donkeys," said Mr. Damjibhai Dholu, partner of General Contracts Co.,
Through the years, they have seen costs steadily escalate. "Diesel used to be INR 8 per litre and today it has shot to INR 60." Says Mr. Navinchandra Dholu which supported by Mr. Shantilal Dholu - Managing Partners of Durga Construction Co. "Costs will continue to escalate, whether it's fuel, labour or equipment putting tremendous pressure on our margin as 'contract price' never sees similar escalation".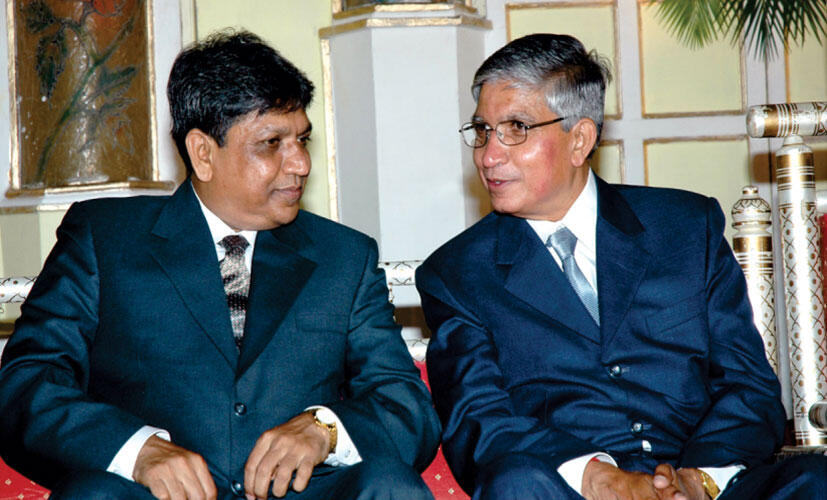 Volvo EC460B going strong at 45,000+ hrs at H D Enterprises, GIPCL Vastan
These masters of the mining industry had to find a way to continue mining and improve their thinning margins. In 2003-04 all these five contractors put their trust on Volvo as "only Volvo machines could counter their problems with its fuel efficiency & lower cost per B. Cum".
HD Enterprises had been operating at the Vastan Lignite Mines since 1997, going on strong at their site is an EC460B commissioned in 2004, it has been operating for more than 45,000 hours and continues to contribute to mine operations. "The Volvo machines are blue-bloods, if maintained well then they will continue to work forever" said Mr. Naranbhai Dholu, Director HD Enterprises, the approved contractor of the Vastan Lignite Mines.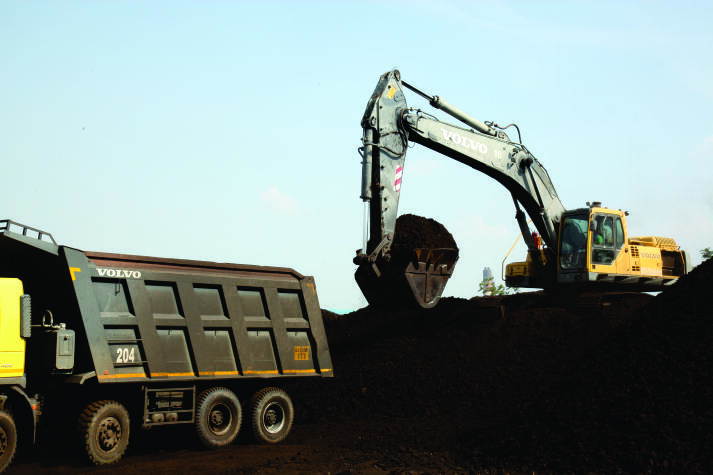 Mr. Abjibhai Dholu, founder of Mahalaxmi Infrastructure Pvt. Ltd., says,"Mining is in our blood". Mahalaxmi has been a Volvo customer since 2004, purchasing the EC460B to take their mining operations to a new level. "We wanted to find a fuel efficient machine that was reliable and works well." They had trials with the EC460B for one year and went on to purchase their first fleet of 15 Volvo machines.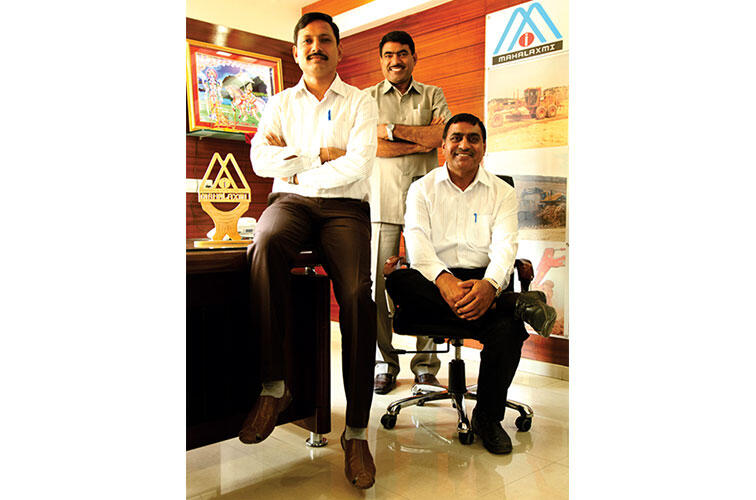 Mr. Abjibhai Dholu, Mr. Mohanbhai Dholu & Mr.Hirabhai Dholu - Mahalaxmi Infrastructure Pvt. Ltd.
Having seen fuel savings of up to 15%, their fleet today is predominantly Volvo.
Similarly, P C Patel Infra Private Limited has a fleet made up completely of Volvo machines. The owners Mr. Prabhu Dholu & Mr. Chhagan Dholu swear by excellent machine performance, after market support by Volvo/ Dealership to achieve highest ROI in its class against all competing machines.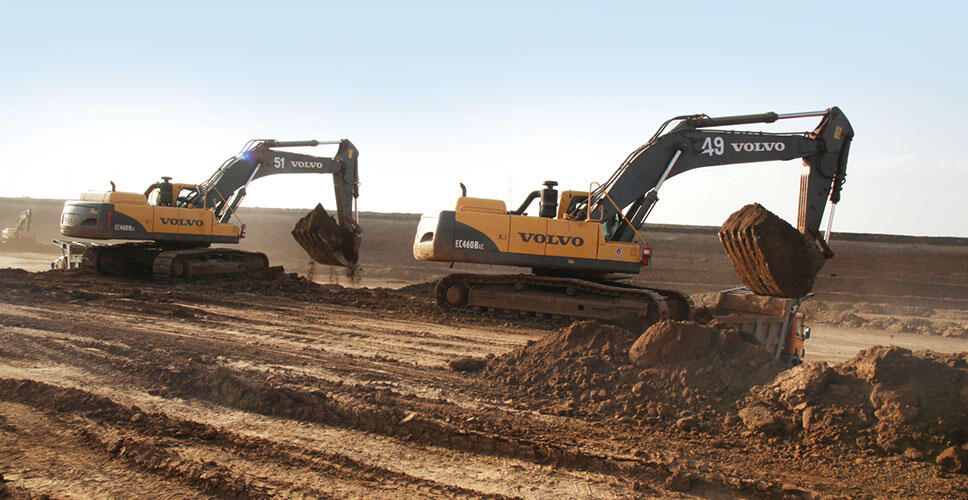 Volvo machines put to rigorous duty cycles at P C Patel Infra Pvt. Ltd., GMDC Valia
Today, the combined fleet size of all five contractors is more than 250 Volvo machines. All these five companies underline their need for a strong maintenance program to keep their fleet running strong.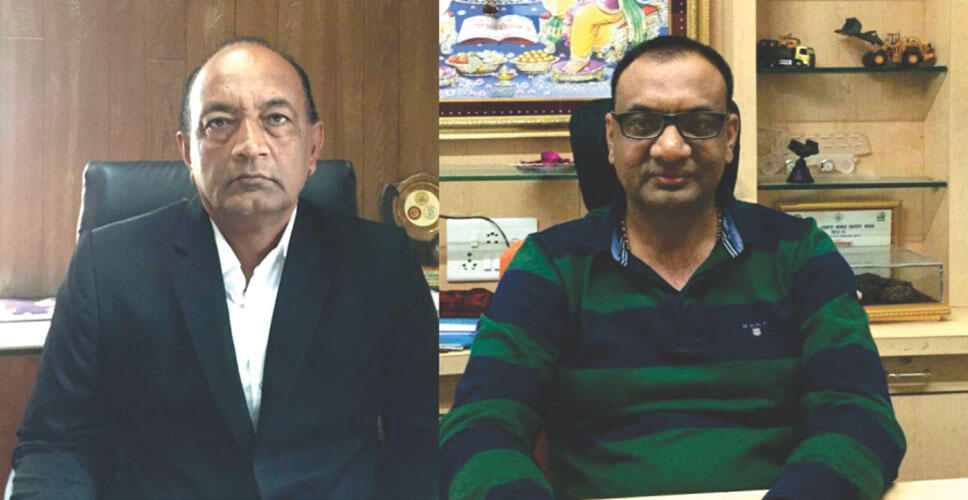 Mr. Prabhu Dholu & Mr. Chhagan Dholu - P C Patel Infra Private Limited
Their mastery over the Volvo machines is evident through daily 20 hours of working. Each contractor also features an excellent spare parts inventory management system that is intricately managed together with strong support from Volvo dealership to achieve maximum uptime for their machines.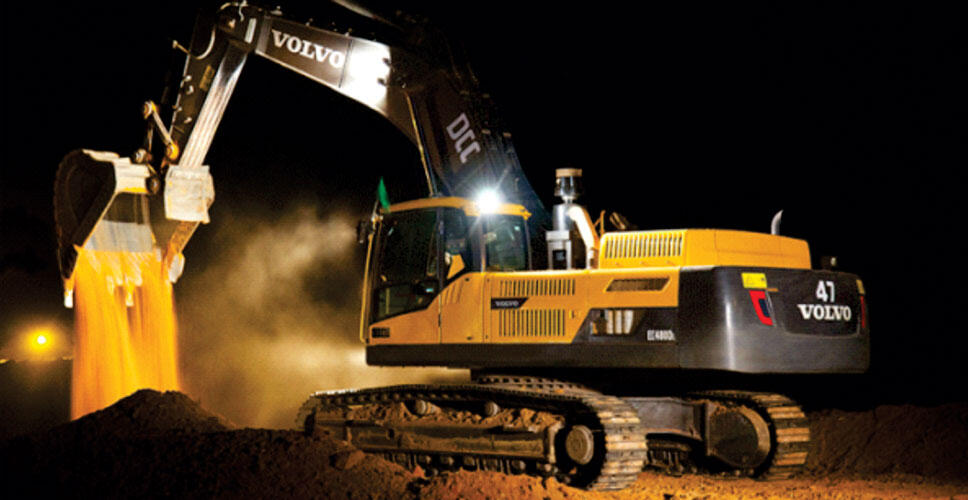 Volvo machines spreading light all around at Durga Construction Co., GMDC, Rajpardi
These mining masters from Gujarat have melded shrewd business acumen, inventiveness and an acute familiarity with their Volvo machines. This is the experience and knowledge that will be hard to learn from school and it is the result of a lifetime of working in the mines. It is this proficiency of their craft that will continue to bring success to their families for generations to come.
Mining being in the blood of the Dholu family, the 2nd generation is now handling sites independently, and surely would take the family business to greater heights. Wish them good luck."
www.volvoce.com
Volvo Construction Equipment