Based out of Phalodi, Heera Ram Godara is a family-run business with decades of experience in road building and related infrastructure projects. The Company is engaged in construction of several National and State Highways across Rajasthan and in Manipur in the North east of the country. Assisting the Company in day to day operations is a fleet of 22 Volvo Machines. It includes eleven EC210, two EC350, one EC380 and three EC480D Excavators, two Pavers, a G9138 Motor Grader, and one each DD100 and SD110 Compactors.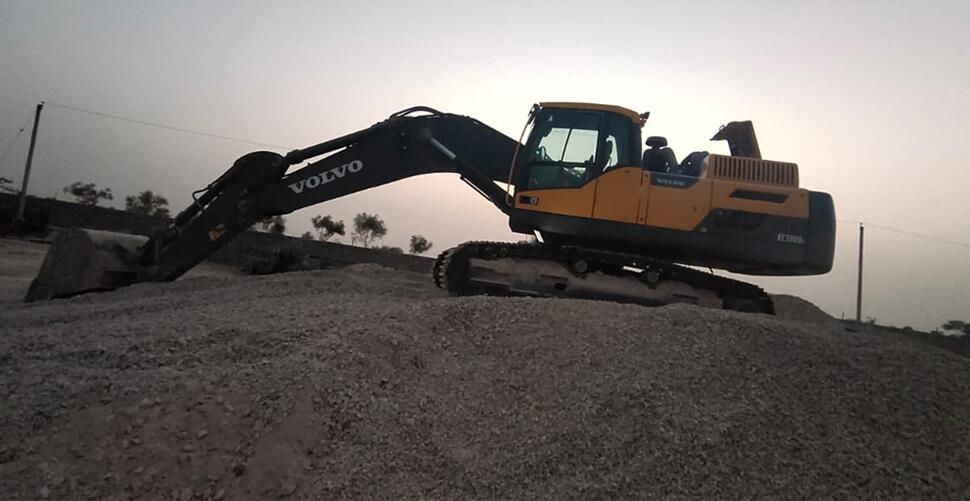 Making an impact, all the way
"We are the first road contractors to deploy the EC480D excavator," says Balbir Godara, "It's a superb machine – efficient in all respects, excellent for our business. We have already clocked 20,000 hours without any major overhaul!" According to him, the EC480D tops in productivity packing in greater digging force with reduced cycle times. He is very impressed with the engine power, fuel efficiency and operator comfort features of not just the EC480D excavator but every Volvo equipment in his fleet. He is convinced that when it comes to road building, Volvo road machines generate the best returns on investment. "Any way you look at it – productivity, reliability, efficiency, safety - the Volvos are streets ahead," he says. "Their combined impact on both top and bottom lines of our business has been significant."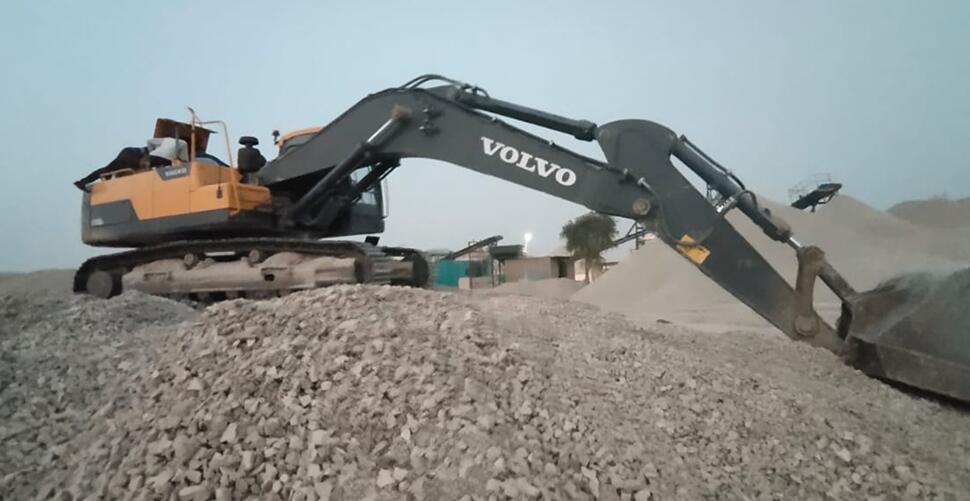 Balbir Godara is pleased with the aftermarket support provided by local dealer, BSES India Pvt Ltd. He highlights the close and persistent engagement alongside prompt on-site service. "They are as passionate about good work right on time as we are – which is why we gel so well with each other," he says.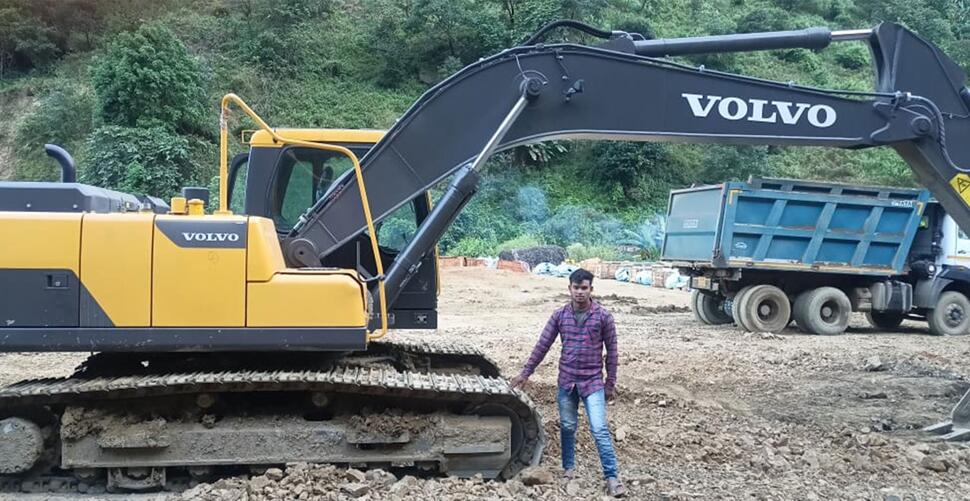 Taking new roads to success
Heera Ram Godara is looking to seal a comprehensive Repair and Maintenance Agreement (RMA) Contract with Volvo Construction Equipment for the entire fleet of Volvo Machines. That would ensure not just ready maintenance and spare parts support across the country but also keep their Volvos up and running when most needed. "In short, it means 'Total Peace of Mind' with Volvo," says Balbir Godara.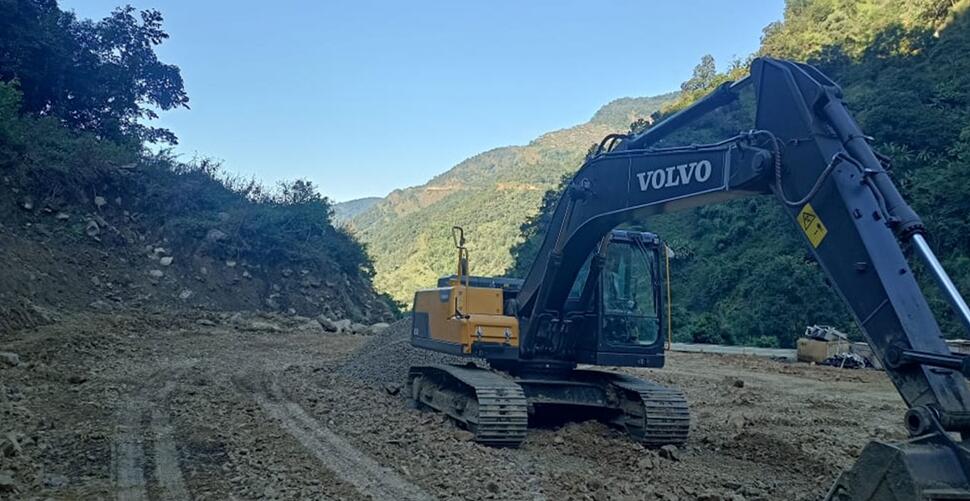 These are good times at Heera Ram Godara. The order books are overflowing and the Company is bidding for road projects nationwide. On priority is expansion of the Volvo fleet to meet new business demands. The Company is placing an order for two more EC380D and EC480D Volvo Excavators. And there will be more to come. Clearly, Balbir Godara and his team are determined to seize this once-in-a-lifetime opportunity in Indian infrastructure unfolding before their eyes. "When you have the power to perform and the passion to outperform like we do, anything's possible," says Balbir Godara. "And with Volvo by your side, well, nothing's impossible."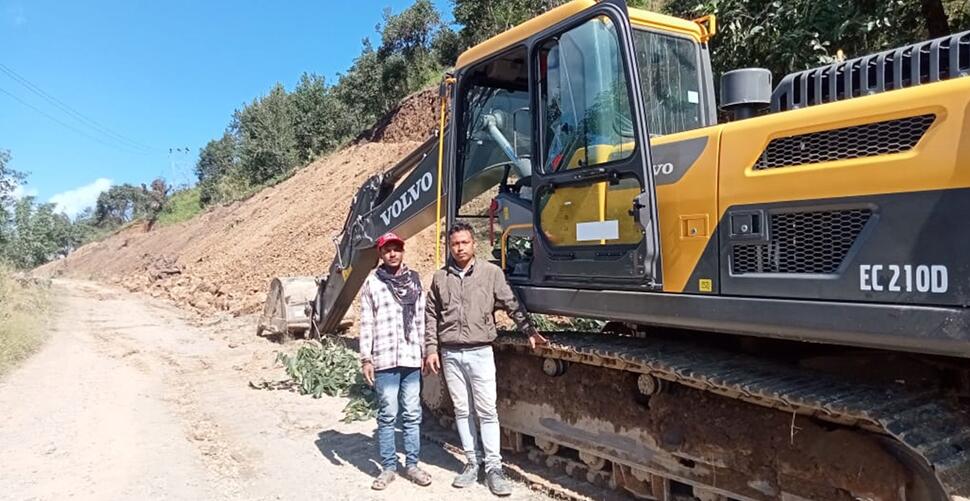 The EC480D Excavator is hard at work producing excellent results for Heera Ram Godara at several road projects across the country