Headquartered in Nimbahera in Chittorgarh District of Rajasthan, Sawariya Carriers is a leading contractor for MP Birla Cement at their production works in Chanderiya, Rajasthan. The Company has deployed 22 Volvo Excavators exclusively for the Cement Major's limestone ore mining activities. In action is a full range that includes EC480, EC380, EC300D and EC210B machines all powered by an array of Volvo rock breaker attachments – from HB 22-ton to HB 48-ton breakers. It is an absolute powerhouse performance on display, day in day out – involving relentless excavation work alongside the super-efficient reduction of limestone rock into smaller, more manageable fragments.
A bond so strong
"A hero in performance, with zero problems – that's Volvo," says Ravindra Bothra. He considers it remarkable that his Volvo excavators have been operating 20,000 hours without any major overhaul. When it comes to performance and reliability, he believes, no equipment delivers like a Volvo. He is particularly impressed with the breaking power of the machines. "It's exceptional – the breaking force and consistent power generated by these excavators. It has taken productivity to a whole new level."
Mechanical Mining is a specialized application demanding equipment with advanced hydraulics, robust undercarriages, and custom-built attachments that can withstand severe stress and deliver predictable outputs continuously. Ravindra Bothra believes his Volvos are a class apart. "Frankly, we can't imagine our business without Volvo," he says, "It's an unbreakable bond we share. Such is our trust and confidence in the brand."
A partnership to cherish
For years now, Volvo Equipments have been the first choice of Sawariya Carriers. "The only choice," smiles Ravindra Bothra. "Whatever the benchmark - reliability, productivity, fuel efficiency, you name it – they are unmatched winners." He is also appreciative of the prompt service support provided by local Volvo dealer, BSES Solutions, based in Udaipur. It's a partnership that is working wonders both on the ground and in the hearts.
Sawariya Carriers are looking to the future with optimism. Leveraging its reputation for delivering quality work on time, the Company is exploring fresh opportunities at cement plants elsewhere. While the focus remains on expanding business in core competencies, there are also plans to diversify. It will involve massive scaling up both in terms of manpower and equipment. "Sure, recruiting new people will involve a lot of screening," says Ravindra Bothra. "But so far as new equipment is concerned, we will take the tried, tested, and trusted way – only Volvo." He signs off with a smile.
Sawariya Carriers and Volvo – Partnership cemented by trust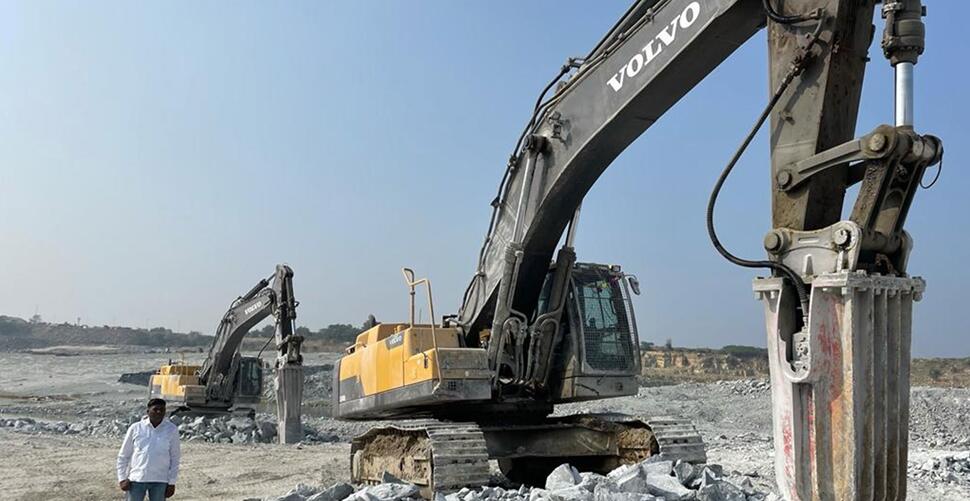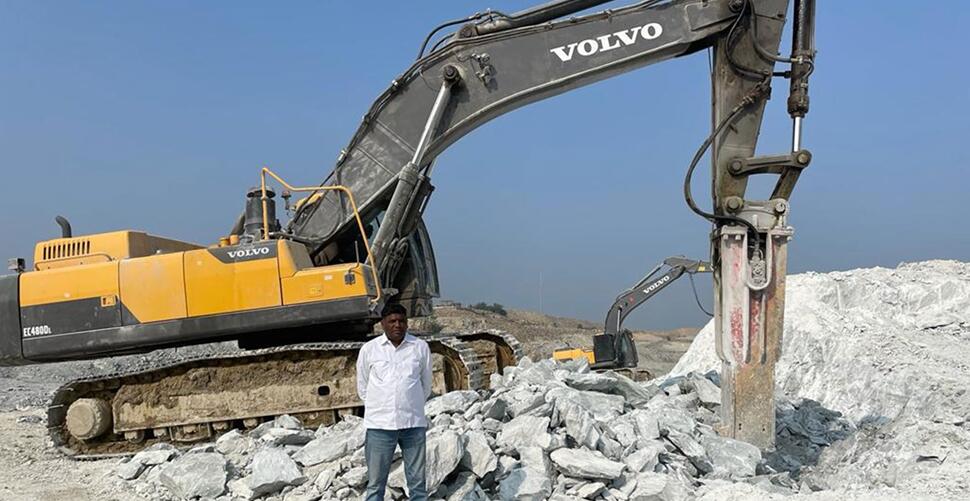 Volvo Excavators are living up to the trust and confidence of Sawariya Carriers at their client's limestone mining sites in Chanderiya, Rajasthan