Hari Om Earthmovers & Transport (Hari Om) is the first in Gujarat, India, to acquire a
EC350D crawler excavator
from Volvo Construction Equipment (Volvo CE). The crawler excavator started working on the tough mine site in July and has already proven its high performance and low efficiency, gaining acclaim with Raghuvir Vaghamshi, owner of Hari Om.
"Volvo has paid attention to every little detail – from structure to reinforcements to operating comfort – ensuring optimum productivity at minimal cost," Raghuvirbhai said.
"That certainly makes a difference in our business where we are always under margin and time pressures."
The EC350D crawler excavator is currently deployed in a stone quarry deep in the district of Kachchh at a site known as Vidi in Anjar Taluka. The mighty machine works on demanding applications such as excavating and loading stones on to the tippers.
Powered by a fuel efficient D8 engine with a 210 kW rating and a bucket capacity up to 1.9 m3, the EC350D crawler excavator has an operating weight of between 37.8 tons and 42.6 tons depending on configuration. The excavator delivers fast cycle times, high digging power, and low fuel consumption.
"The EC350D makes tough applications look so easy. Just imagine – we achieved 1,500 tons of output in two hours flat, burning 23 litres of fuel. I am convinced that this is one machine that will not let you down no matter how hard the application or conditions," said Raghuvirbhai.
Established in 2005, with its headquarters in Adipur Gandhidham and branch office in Ahmedabad, Hari Om is focused on infrastructure development in the state of Gujarat. The company currently owns five Volvo machines – one EC200D, three EC210D and one EC350D.
All five Volvo machines were purchased from Volvo CE's dealer partner, West India Equipments Pvt. Ltd. Raghuvirbhai says the combination of great aftermarket services from West India Equipments and quality machines from Volvo CE is the main reason he continues choosing equipment from Volvo CE.
"West India Equipments is great! They are prompt and efficient. I have no complaints," Raghuvirbhai said. "We have lined up ambitious plans for the company's expansion and are excited about the future. We still have many promises to keep and miles to go, but of course with Volvo CE leading the way."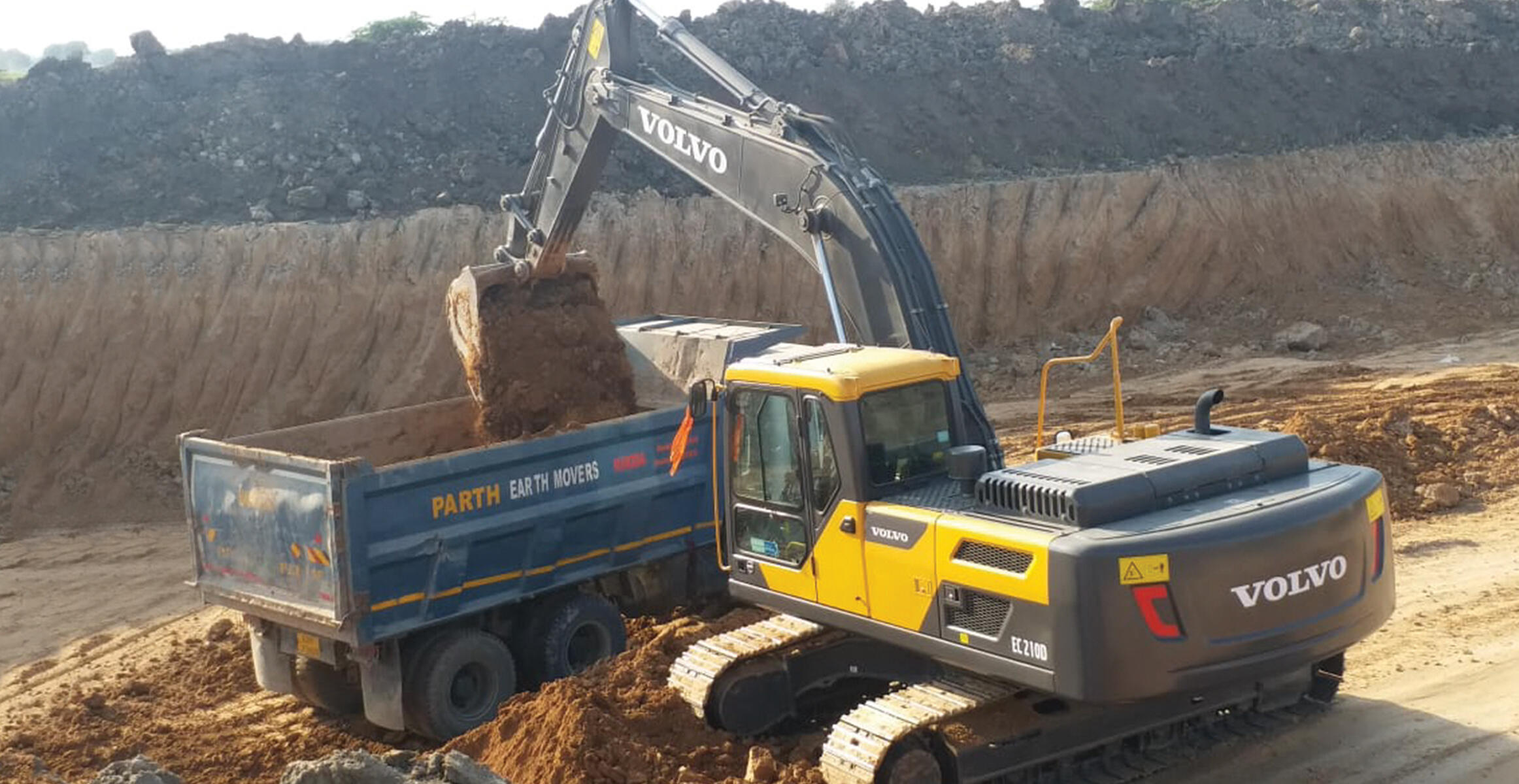 December 2019
For further information, please visit: www.volvoce.com/india
Or contact: