Doing great work in a great way
Assisting Mahan Infra Projects in canal works at the Project are EC300DL Volvo Excavators. They are paving way to build canals – digging deep into the earth through acres of hard rock and stiff soils. "The EC 300DL is relentless on the job," says Sudarshan Reddy. "It can go on and on, for hours on end!"
According to him, the Volvo EC300DL crawler excavator is a machine of supreme efficiency – both in terms of performance and fuel consumption. This, he believes, matters greatly in his business where it is imperative to ensure not only high productivity but also lower operating costs to protect stretched margins. And the fact that the EC 300DL is built robust and rugged means high durability and uptimes, which is another big plus, he adds. "A great business partner, in every possible way," he says, "That's Volvo."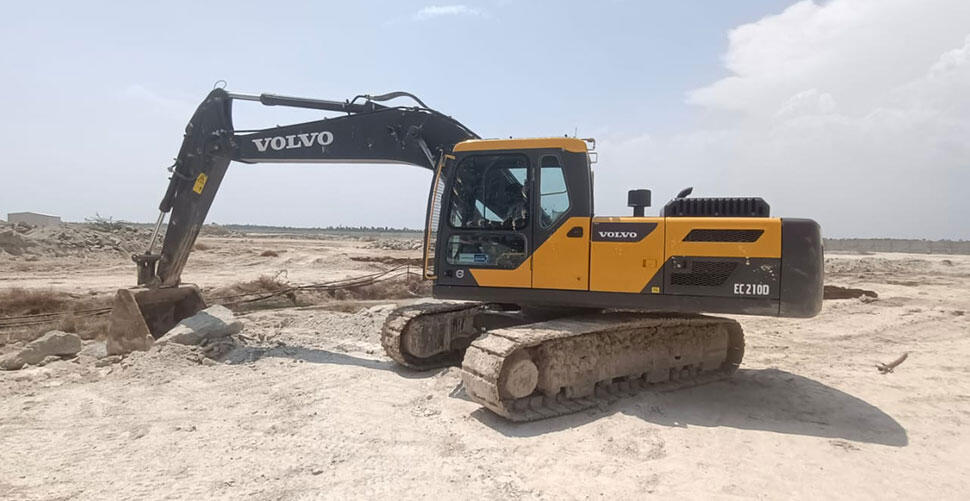 Teamwork makes the dream work
Besides Polavaram, Mahan Infra is working on several other projects, notably the Udangudi Power Plant Project in Tamil Nadu. "We have EC 300DL and EC 210D Volvo Excavators operating there," says Sudarshan Reddy. "And they are doing great work." Overall, the Volvo machines at Mahan Infra Projects have achieved major milestones in terms of operating hours, with few problems. "And when we need it, they are ready - 24x7," says Sudarshan Reddy. "The advice and support they provide – it rounds off what is really one great partnership." He is referring to sales, parts & uptime support provided by local VolvoCE Dealer – Ramanand Power Systems Pvt Ltd.
While the Mahan Infra's order books are already full, the best years are yet to come, he feels. "I am only echoing what anyone who owns Volvo machines feels like – like a start-up, full of energy and enthusiasm seeing endless possibilities," he says. "Just for the record, this is my twentieth year in business." He signs off with a smile.
Mahan Infra and Volvo – One great partnership at work