"Over the last ten weeks, we've made incredible progress, learnt a lot and seen huge potential in the Electric Site solution's environmental, efficiency, safety and cost benefits," says Uwe Müller, Chief Project Manager for the Electric Site at Volvo CE. "In fact, we have decided that we want to learn more, so we will extend our test period with Skanska until the end of the year. The results we have seen so far confirm that this research project is a step towards transforming the quarry and aggregates industry and creating emission-free quarries."
A powerful partnership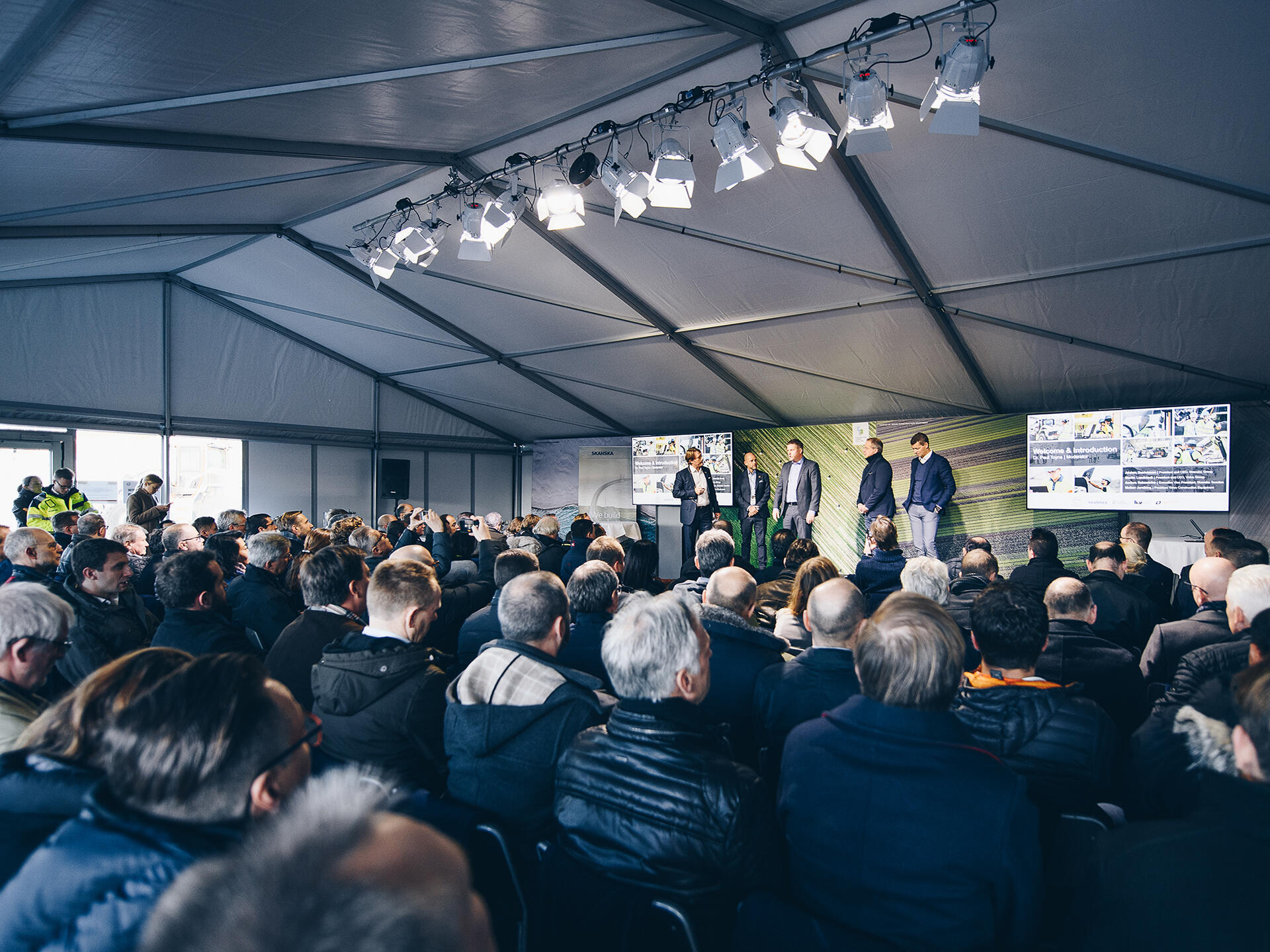 Volvo CE and Skanska revealed the results from the Electric Site research project in front of customers, dealers and the media
The Electric Site project aims to electrify each transport stage in a quarry – from excavation to primary crushing, and transport to secondary crushing. It incorporates electric and autonomous prototype Volvo CE machines, new work methods, and site management systems, which together form a complete site solution. New technology encompasses machine and fleet control systems and logistic solutions for electric machines in quarries.
"With climate change reshaping our industry, we need to find new, sustainable solutions and build partnerships with organizations that have different competencies," says Anders Danielsson, President and CEO of Skanska. "Our ambition is that this collaboration with Volvo CE will help us and our customers to reduce our carbon footprint. The power of partnership will make it happen."
Prototype machines in focus
The Electric Site project involves eight HX02 autonomous, battery-electric load carriers, which transport the material from the primary mobile crusher up to the secondary static crusher. When it came to energy use per ton, the HX02s proved that they could help Volvo CE take a big step towards achieving its future vision where work sites are ten times more efficient. The second-generation prototypes incorporate shared technologies and components from the Volvo Group. They use a lithium ion battery to power two electric motors which drive the machine; the hydraulics are driven by an additional electric motor. The HX02 is fitted with a vision system, which allows it to detect humans and obstacles in its vicinity. It can follow an adjustable, pre-programed GPS path.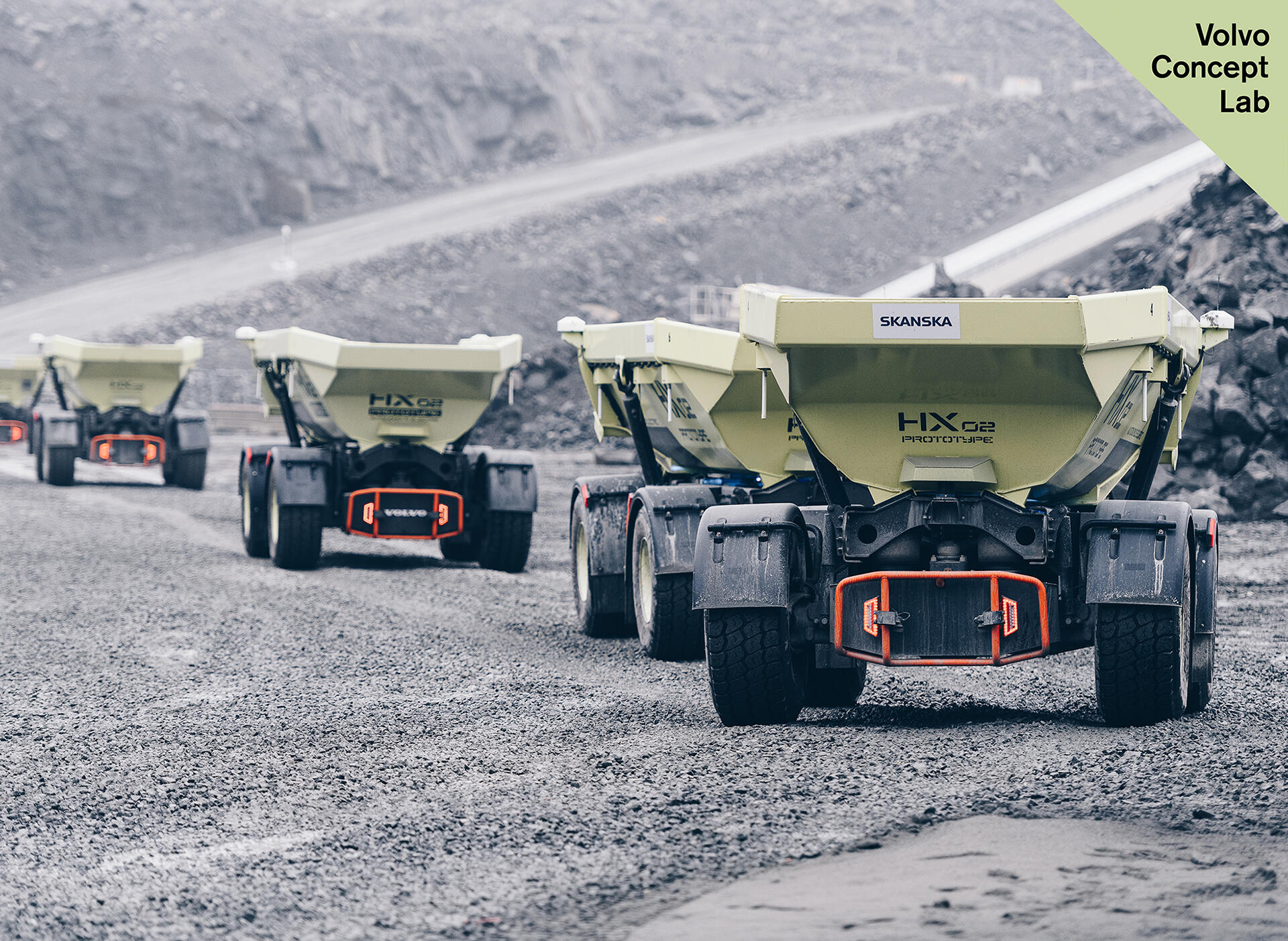 The fleet of HX02 autonomous, battery-electric load carriers
Building tomorrow, together