(From Left to Right) Jack Fu, Vice General Manager of Asia Region for SDLG; Harry Iskandar, Country Manager for Volvo Bus Indonesia; Joris Van Der Bossche, Director of Service Sales & Retail for Volvo Trucks; Tomas Kuta, Head of Region Asia; Jusak Kertowidjojo, President Director of Indomobil; Eric Ng, Director of Indotruck Utama and Bambang Prijono, President Director of ITU, alongside other Volvo CE representatives and stakeholders attended the inauguration of the ICDC to pay tribute to the ongoing investment in customer support from ITU.
The new Command and Data Center (ICDC) in Indonesia will act as a centralized hub, gathering information related to machine operations, sales, aftersales, and administration. By integrating this information and combining it with real-time operating data from individual machines, ITU and Volvo CE can better support their partners and customers to ensure greater efficiency and effectiveness.
One of the key features of the ICDC is its ability to connect to machines on job sites via cellular networks and satellites. This data can inform ITU support staff to make recommendations to customers on machine use and will also be harnessed by ITU's existing call center, Halo Indotruck.
Tomas Kuta, Head of Region Asia, said:
"We are delighted to see ITU's steadfast dedication to innovation, technology, and digital transformation. This investment also aligns with our ongoing focus on increased revenue from services and strengthens our position as a market leader in customer support. ITU is a valued dealer and trusted partner in the Region, and we are proud to see them prioritizing excellence."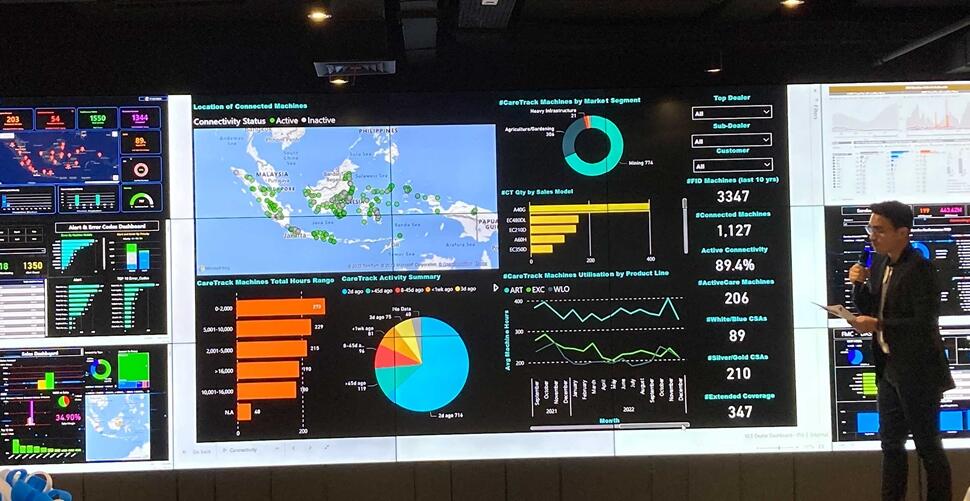 The launch of ICDC is the latest advance in customer support from ITU and follows hot on the heels of the launch of its ITU Connect app in 2021, which provides customers with real-time service updates.