Volvo CE dealer for Indonesia, PT Indotruck Utama, is now approved to provide full Volvo Certified Rebuild Machine (VCRM) services from its Palembang branch. It will immediately start work on multiple refurbishments, advancing the company's ambitions toward a circular economy for construction equipment.
Representatives from the Volvo CE team in Asia and long-standing dealer PT Indotruck Utama gathered in Palembang, Indonesia, to celebrate an important milestone in the Volvo Certified Rebuild Machine program in the country. PT Indotruck's Palembang Branch has fulfilled the requirements to act as a fully-compliant provider of VCRM services for excavators, articulated haulers and wheeled loaders. This marks a significant step forward in Volvo CE's sustainability ambitions and more specifically in delivering greater circularity for its products in the country.
Gerrit Lambert, Head of Market Indonesia, said: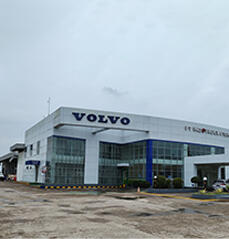 Congratulations to PT Indotruck for achieving approved VCRM certification for its Palembang facility. This is just the start of an exciting new chapter for equipment ownership and lifecycle in Indonesia. Remanufacturing is a vital part of the circular economy, allowing Volvo CE and PT Indotruck to reduce the energy and resources they consume. It will also act as a significant new revenue stream for PT Indotruck. With increasing focus in Indonesia on sustainability and the circular economy, not to mention the productivity and profitability benefits those customers enjoy, there's never been a better time to consider manufacturer-approved remanufacturing for Volvo machines."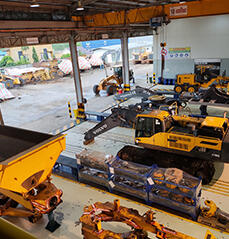 A strong focus on resources is a central part of Volvo CE's sustainability strategy, through a 'reuse, reduce, remanufacture and recycle' approach. Within the wider Volvo Group, the organization has a target to increase its remanufacturing business by 60% between 2018 and 2025. To qualify for VCRM certification, PT Indotruck made a significant investment in its Palembang facility, adding specialized tools, equipment and resources, and expanding its service offering. The company then underwent a two-day audit and inspection process managed by Volvo CE to ensure its operations reached the required standards.
For PT Indotruck, the investment is already paying off. The company has secured refurbishment contracts for nine EC480 excavators, with potential projects for A35 and A40 articulated haulers also under discussion. Parent company ITU is so impressed with the early success it is expanding its ambitions already, beginning work to enable remanufacturing at its Balikpapan branch – a process that is expected to complete in the coming months.