Iksan's location in the fertile plains between the Geumgang and Mangyeonggang rivers has long made it a center of agricultural and religious signifcance. Now the city of 300,000 people is undergoing rapid transformation into a national transport, industrial and cultural hub.
Large-scale construction and infrastructure projects are being implemented one after the other, especially around the Saemangum National Industrial Complex, which at 409 km2 is the world's largest reclamation site. Demand for building materials is booming and has seen aggregates producer Daeil Development grow along with the city.
Established in 1983, Daeil Development operates three quarries in Iksan, generating up to a million cubic meters of aggregate per year. To meet these production targets, the company requires high uptime from its equipment – a combination of durable design, simple maintenance requirements and reliable aftermarket support. Fuel efficiency as well as the safety and comfort of operators are also important considerations.
These factors make Volvo Construction Equipment (Volvo CE) an ideal partner for Daeil Development. In addition to various large crushers and conveyors, the company employs a fleet of 16 Volvo machines, comprising 11 excavators of various sizes, three L180H wheel loaders and two A25D articulated haulers. Its most recent acquistion was a Volvo EC550E excavator.
Industry-leading fuel efficency
"We have long been convinced that Volvo machines are more durable and fuel-efficient than other manufacturers' equipment," says Pyeong-sik Kim, CEO of Daeil Development. "The impact of introducing a Volvo EC480E excavator and L180H wheel loaders to our site has been even better than expected and we now achieve much higher fuel efficiency than with the equipment we had before. I am also very pleased with the productivity and cost-effectiveness of our Volvo machines."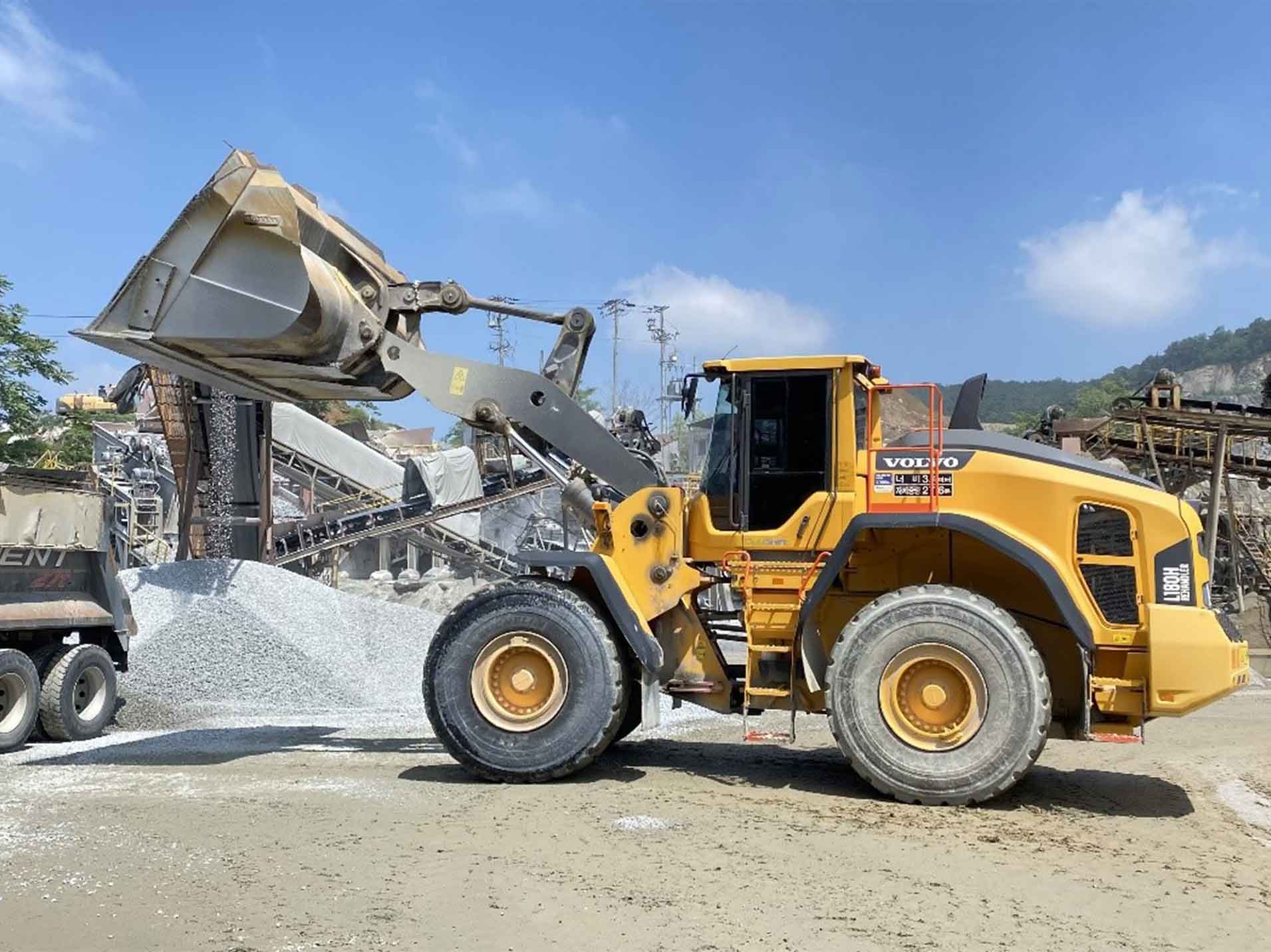 The impact on fuel consumption of introducing Volvo L180H wheel loaders at Daeil Development sites has been much better than anticipated.
Before purchasing the new Volvo EC550E, Pyeong-sik Kim received a visit from a member of the Volvo CE team, who passionately explained the features of the EC550E, earning his trust.
"The Volvo representative explained how the recently-launched EC550E performs better and consumes less fuel than the previous model – and since I have come to trust Volvo over the years, I immediately purchased the machine. We evaluated it over several days, gathering feedback from our most skilled operators, and confirmed that it meets almost all of our performance indicators and is easy to use, just as Volvo promised. Thanks to the EC550E excavator's ability to handle several tasks at once, we expect our cycle times to reduce and our productivity to increase significantly," he continued.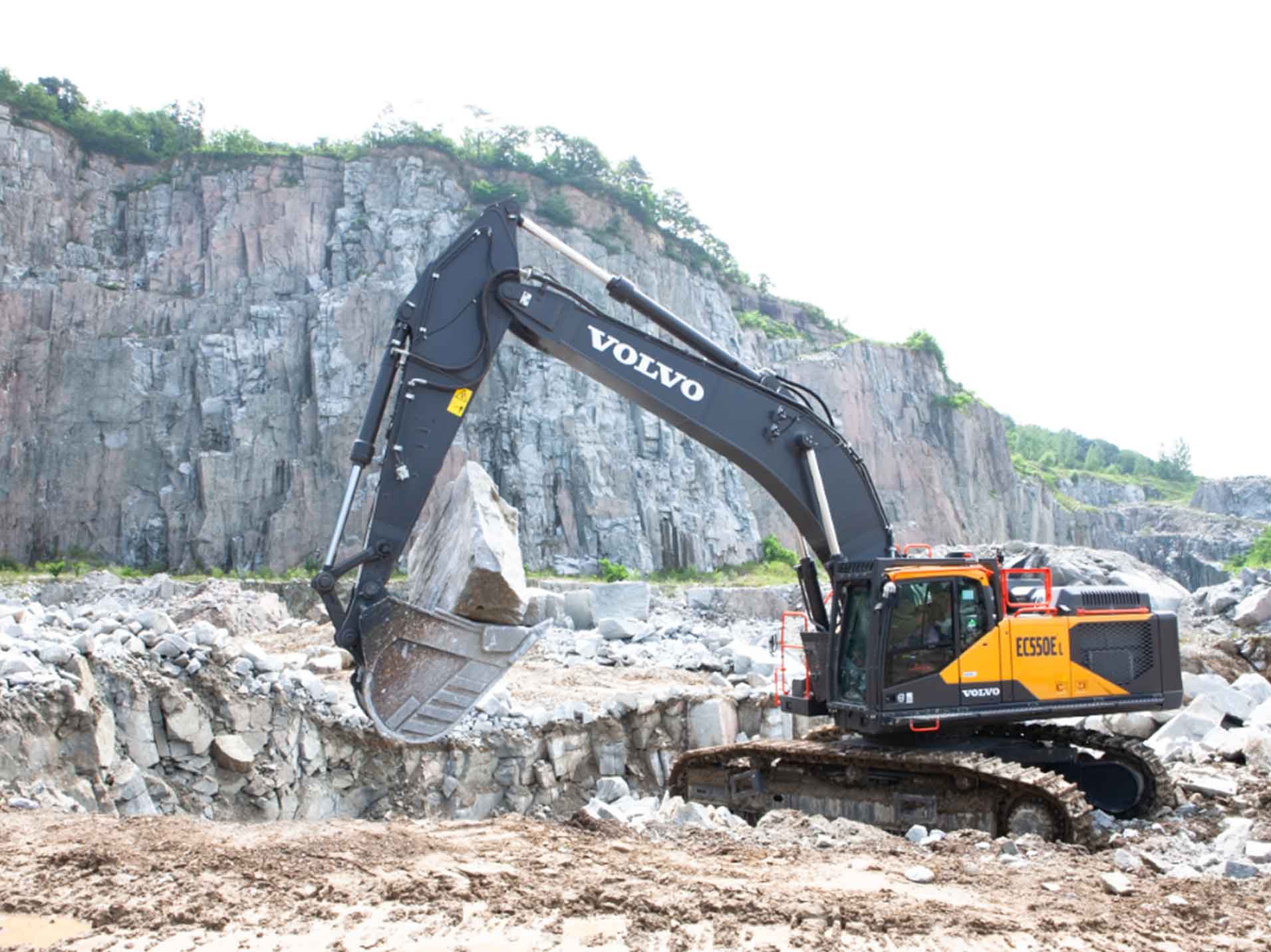 Daeil Development's new Volvo EC550E excavator will contribute to faster cycle times and increased productivity.
Primed for performance
The Volvo EC550E excavator's new IMVT hydraulic control system is perfectly matched to the low-RPM engine, which makes it possible to perform the work of a 60 t super excavator with low fuel consumption. Meanwhile, the low centre of gravity and HD counterweight maintain stability on tough terrain. The CDC (Comfort Driving Control) enables the operator to control machine movements with a simple joystick and a FOG (Falling Object Guard) for protecting the front and top of the cab from falling objects is installed as standard to enhance convenience and stability during operation.
Moreover, the EC550E is equipped with Volvo CareTrack telematics to enable real-time machine management at Daeil Development sites. This connectivity supports Daeil Development to leverage data insights for high efficiency, productivity and stable work patterns among its fleet. "We at Daeil Development are very satisfied with the performance and efficiency of Volvo machines displayed at our work sites and I am always grateful for the outstanding aftermarket service provided by our local Volvo dealer – espeically Hyun-jun Kim, the manager of the Volvo service team. In the future, we are considering purchasing additional articulated haulers for our rough terrain operations and when the time comes to renew our fleet, I will not only choose Volvo machines without hesitation, but also strongly recommend them to others," Kim concludes.