Fuel is typically the single highest contributor to operating cost, often accounting for 30-40% of a machine's total cost of operation. Volvo Construction Equipment (Volvo CE) is committed to maximizing fuel efficiency and lowering the lowest total cost of ownership and operation for its customers. Lowering fuel consumption across various segments by optimizing performance and supporting increased operator efficiency also contributes to its sustainability commitments for the environment.
Given that Volvo excavators are already renowned in the market for delivering superior fuel economy, especially in the 20 t class, Volvo CE has decided to launch a Fuel Challenge program. This will enable customers to earn aftermarket credit from Volvo CE by lowering their fuel consumption. Needless to mention, performance is optimized and the productivity of the customer's equipment is not impacted.
When buying a new machine, a customer can choose to enroll it on the program. The objective of the progam is to encourage the use of machines in the right work modes and for operators to consciously avoid using high work modes. This is facilitated by Volvo CE by activating a passcode for the higher modes.
"The Fuel Challenge program is a win-win for all stakeholders, while ensuring that we lower carbon footprint for a better tomorrow," explains Joseph Low, product manager at Volvo CE Region Asia.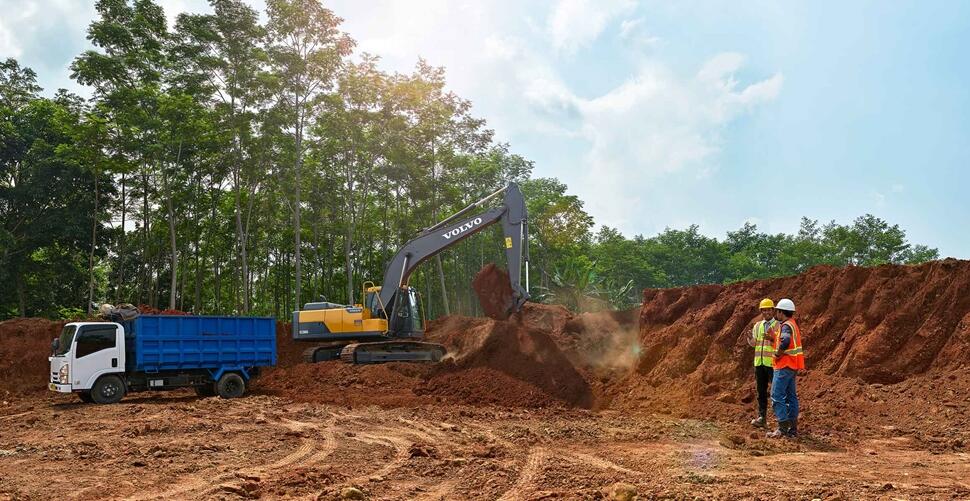 The Volvo EC200D crawler excavator is already a highly-efficient machine that with the right operation can achive exceptionally low fuel consumption.
All-time low for fuel consumption
Multi Ways Equipment from Singapore, which enrolled two of its Volvo EC200D excavators onto the program, has passed its savings onto its customers.
"We enrolled our new EC200D excavators onto the Fuel Challenge program with the intention of adding value to our rental customers by lowering their operating cost – fuel being the most important component," says James Lim, managing director of Multi Ways Equipment. "Volvo CE worked with our team to achieve our lowest fuel consumption to date with no impact on productivity. Not only did we save fuel but also earned the credit to spend on parts and services."
The Volvo Fuel Challenge program is open to customers of the Volvo EC200D and EC210D crawler excavators in Singapore, Malaysia and Indonesia. Terms and conditions apply and customers are requested to consult their local dealer for more details of the program.
"It is time to buy a Volvo excavator and be a part of the success story!" Joseph Low concludes.