Volvo Construction Equipment (Volvo CE) is pleased to announce that Volvo Connected Services will be available for customers in Indonesia. Volvo Connected Services includes intelligent telematic systems CareTrack and Volvo ACTIVE CARE, along with Co-Pilot, the interface to Volvo's Connected Services. CareTrack is free of charge for two years to all customers of Volvo articulated haulers, H-Series wheel loaders, and excavator models EC350DL to EC950EL.

Australian construction company Macmahon Holdings is currently piloting ACTIVE CARE on its Volvo CE fleet in Indonesia.
As of June, close to 300 Volvo CE units are connected to Volvo's CareTrack intelligent telematic system.

Telematics made easy
CareTrack collects machine information, alerts customers with alarm codes and provides an online portal for customers to dig deeper into fleet data.

To help make the most of this information, customers have the option to subscribe to Volvo ACTIVE CARE, a machine monitoring and weekly fleet utilization reporting service that includes updates on fuel efficiency, productivity and fleet analytics.

With Volvo ACTIVE CARE, staff at the Volvo Uptime Center take the burden of monitoring CareTrack off the customer. They interpret fault codes remotely for probable causes and notify the customer only when a specific action is necessary.

"From the customer's perspective, issues are resolved proactively and seamlessly with the dealer before they even have the chance to develop into serious problems – and uptime is maintained," says Erwin Budi, key account director at Volvo CE Indonesia.

Meanwhile, the easy-to-understand reports that Volvo ACTIVE CARE subscribers receive automatically each week help fleet managers to understand machine utilization or instances of misuse at both a fleet and individual machine level. This enables them to make decisions that will improve productivity and reduce costs.

Instant productivity boost
Indonesian customers can also benefit from the Volvo Co-Pilot machine control system on Volvo articulated haulers and H-Series wheel loaders.

When Volvo Co-Pilot is activated, sensors relay real-time information about the machine's precise movements to a 10-inch high-resolution touch screen in the cab, helping operators to complete jobs safely, accurately and in a fraction of the time. Over time, the immediate feedback helps even the most competent operators to improve their skills.

Volvo Co-Pilot also allows remote access to machine information by feeding the data to a cloud. This makes it a valuable tool for fleet managers too. Reports can be produced manually at any time or automatically scheduled daily or weekly.

"Volvo Co-Pilot helps operators make instant improvements to the safety, efficiency and productivity of their work and we are very excited to now offer this technology to our Indonesian customers," Mr. Budi says.

Optimal operation only
Volvo Co-Pilot with Haul Assist includes an On-Board Weighing feature to ensure the hauler shifts the optimal payload in every cycle. Visual indicators ensure the hauler and loading unit operator do not under or overload the body, maximizing productivity and fuel efficiency, while minimizing machine wear.

The Map feature displays the GPS location of other machines on site, helping to maintain the flow of traffic and avoid potentially dangerous situations where visibility is limited. Speed limit notifications further remind operators to keep a safe speed.

Volvo Co-Pilot with Load Assist also includes On-Board Weighing for optimum bucket fill, as well as an Operator Coaching app that helps operators to understand how their actions influence productivity and efficiency and identify ways to refine their technique.

"Making ACTIVE CARE and Co-Pilot available in Indonesia is a clear demonstration of our commitment to delivering customer value. We will help Indonesian customers get more out of their machines, boost their profitability and future-proof their businesses," Mr. Budi concludes.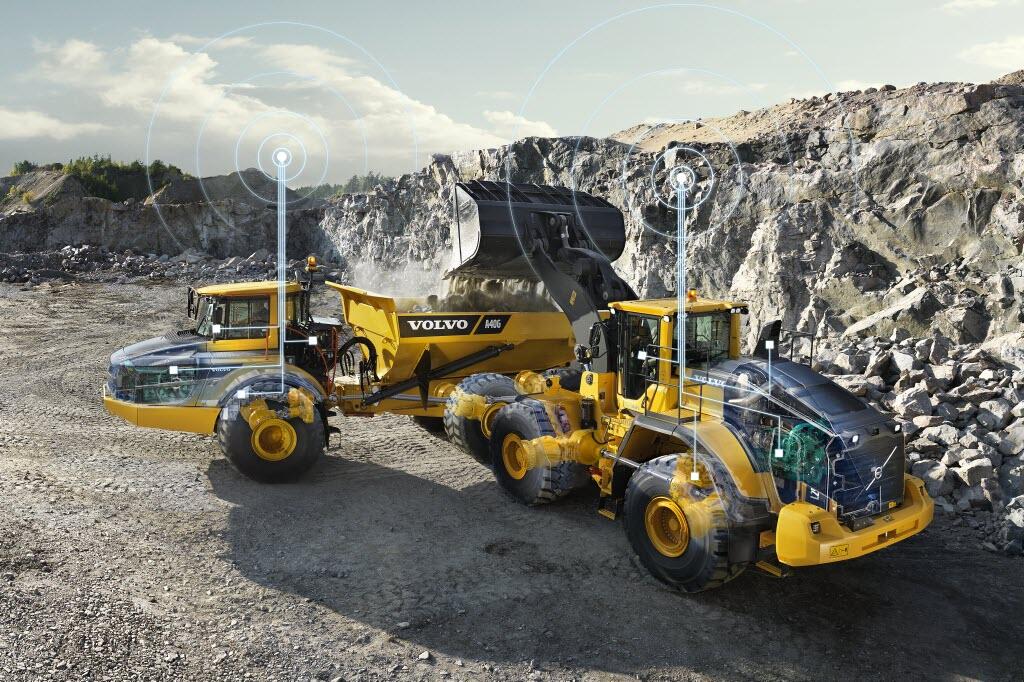 For further information, please visit: https://www.volvoce.com/indonesia