Indonesia is set to lead global nickel production as favorable government policies and incentives set in. Nickel output in Indonesia is expected to reach an estimated 480 kilotons in 2018, up 20 percent from the 400 kilotons in 2017, according to a study by BMI Research, a market research firm that's part of the FitchGroup.

"Demand for nickel is at an all-time high since it's a crucial raw material for rechargeable batteries like those used in electric vehicles," said Soebekti Soebagio, director of PT Roda Teknik, a mining contractor based in Jakarta. "To help us meet our production target of 150,000 tons of nickel ore per month, we purchased five EC210D excavators, which offer high productivity and low fuel consumption."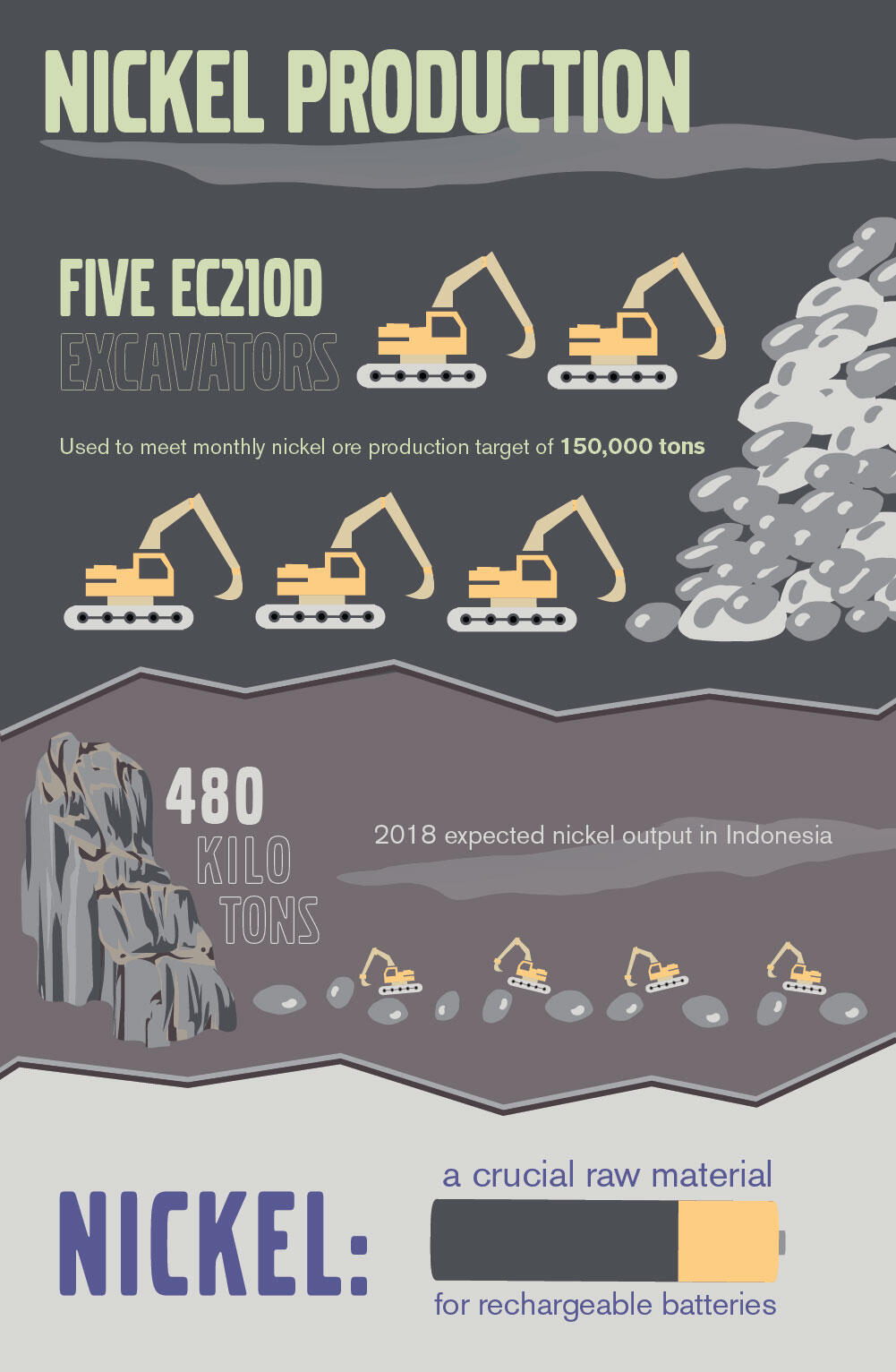 For an average of 12 hours a day, the excavators help remove waste material and collect nickel ore for transport at the Harita Mine in Halmahera, Gebe Island. Designed to increase productivity and reduce fuel consumption, the robust crawler excavator features a maximum slew speed of 12.3 r/min, maximum slew torque of 76.7 kNm, maximum bucket capacity of 1.22 m3, and maximum operating weight of 22,800 kg. Equipped with a Volvo D5E engine, the high-pressure fuel injectors help the EC210D provide superior performance.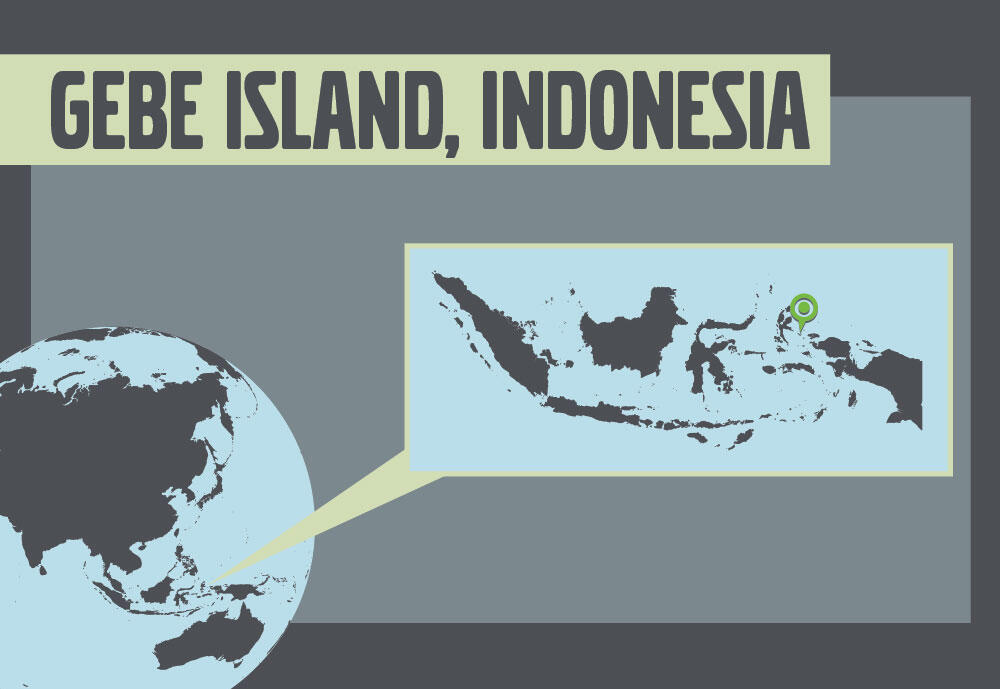 With 1.36 m of rainfall annually on Gebe Island, Soebagio says the EC210D's ability to handle wet weather conditions was another reason he selected Volvo.

"Usually when it rains lightly we must stop operations and make up the work by extending the work hours," Soebagio said. "In rain or shine, the EC210D excavator's engine power is strong enough to handle the mining application and the rapidly-changing weather."

The EC210D features an improved cab interior with enhanced all-around visibility, an adjustable seat and ergonomic controls. The new I-ECU monitor in the cab displays a range of information for efficient operation.

"With the spacious cabin and easy-to-control joystick, I can maximize my performance because I don't get tired throughout the whole shift," said Ferdi, an operator at Harita Mine. "Plus the EC210D's boom and arm provides accurate control in grading and combined operations, making it faster to complete work."

Onsite since March for a three-year contract, Soebagio says he's had a great experience working with Volvo's Indonesia partner PT Intraco Penta Prima Servis.

"We really appreciate PT Intraco Penta Prima Servis's fast response and support with maintenance and parts," Soebagio said.