Volvo CE Singapore staff assemble goodie bags and enjoy quality time with senior citizens at Ren Ci Nursing Home.
The Volvo CE team in Singapore took the opportunity of this year's National Day celebrations to bring joy and laughter to a group of seniors at one of the country's elder care facilities, Ren Ci Nursing Home in Bukit Batok. In total, 30 volunteers from Volvo CE Singapore participated in various activities to prepare for this event. They packed and delivered 250 goodie bags and a 10kg cake to the nursing home to celebrate the national day celebration with the seniors. Volvo CE employees and the seniors played bingo, sang together, and built new friendships.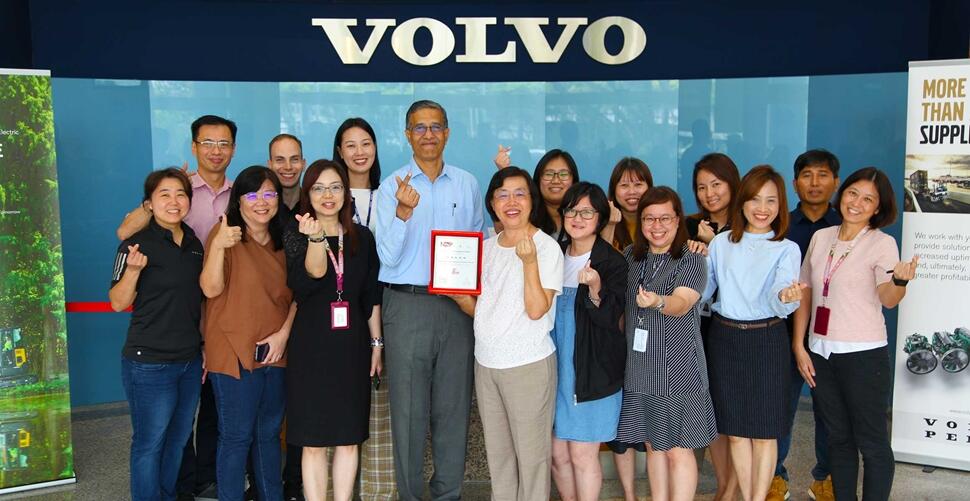 AM Muralidharan, Head of Productivity & Retail Development Asia, said:
"It was truly a memorable afternoon for the Volvo CE team and so rewarding to give back to the community. We have a responsibility to support our local communities and it was heart-warming to see our team enjoy the day so much too. We were happy to help foster a sense of community by extending our support to those most in need, in the true spirit of Singapore National Day."
Volvo CE collaborated with social enterprise, Zeles Network, and care provider Aces Care to support the National Day celebrations, which took place in August, for the seniors.