How long have you been a Volvo CE dealer and what do you like best about the Volvo brand?
SN: The three of us are part of the second-generation management at Civic Merchandising. Our association with Volvo CE dates to as early as the 1980's when our parents started with Clark Michigan and then in the early 90s with Volvo Construction Equipment. What drew us to them is how each Volvo machine is developed to exceed customer requirements and backed by corporate values centered on quality, safety, environment, and social responsibility.
How many people do you employ and how many of those work in customer service? Also, what other areas do you operate in?
SN: Our commitment to quality service and our dedication to satisfying our relevant stakeholders is expressed in our Vision "to be the preferred partner and model of excellence in customer care" in the industries we serve. We currently have 1,000 people in our organization, and more than half are in customer service. In addition to Volvo CE, this is also represented in our other products such as Volvo Trucks and SDLG.
What are the most popular features of Volvo CE machines in The Philippines?
ML: We sell a lot of excavators and articulated haulers, and our customers tell us how the fuel efficiency of Volvo machines delivers huge savings.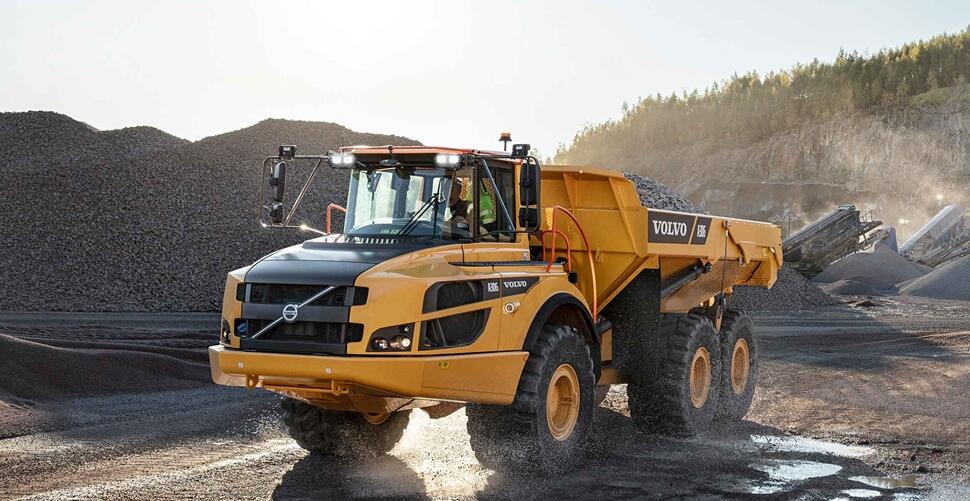 Volvo Articulated Hauler
How do you provide the first-class product support to the local market which Volvo CE customers expect? How is technology from Volvo CE helping you do a better job as a dealer?
RY: Aside from the use various software to monitor our equipment, we encourage customers to take advantage of ActiveCare, which is an excellent fleet management tool. ActiveCare is a remote monitoring system that helps us to keep an eye on the performance of equipment, it even helps us identify potential errors or warns us of potential issues without having to do a field visit. It helps us prolong the life of the equipment. In an increasingly competitive market, we need to differentiate ourselves and provide only the best quality products. ActiveCare helps us do that.
How important is the partnership between Volvo CE and Civic Merchandising?
SN: Civic Merchandising and Volvo CE have been partners since 1982, and this partnership is very important to us. When we started there were very few Volvo machines in The Philippines, but we worked hard with Volvo over the years and became a market leader n 2010.
How well positioned is Volvo CE in the Philippines?
RY: Volvo has been a market leader for 12 years now, and we are confident this will continue for much longer. We have made it our mission to work hard and provide the best after-sales support in our market. When a machine breaks down, the dealer's service comes in, and we ensure that we fix the problem and provide spare parts when and where the customer needs them.
What is the outlook for the construction market in the Philippines in 2023? What are the challenges and opportunities for you next year?
RY: This year was an election year, and that usually means the market goes flat or even down. But luckily, this year we didn't have any great impact from the election. We are very optimistic for 2023 because the new government promised a focus on infrastructure and building; with a lot of the nation's budget allocation set for building airports and high-speed trainlines.
We do see a challenge in the form of brands from China. But we feel they compromise on quality and customers don't get the excellent service they get with Volvo CE.
SN: We are excited for the coming year and the proactive push by Volvo CE for electric construction machines. Currently, people in The Philippines have not had much exposure to electric construction machines, so it will be a good opportunity for us to leverage on as more Volvo CE machines arrive in this region.
The Volvo brand stands for quality and high standards. Even people who have no idea about construction equipment know Volvo, so we are proud to represent them.
Discover more about Volvo machines and services at www.volvoce.com/asia.