The Asia Pacific mining market is expected to register a Compound Annual Growth Rate (CAGR) in equipment demand of about 6% through to 2025. Many countries in the region, most notably Indonesia, rely on their vast domestic mineral wealth to stimulate economic growth. For example, in Indonesia, where the country produces around one-third of the world's nickel and copper (production of the latter is expected to grow at a CAGR of 11.1% through to 2024) and one-quarter of its tin, mines contribute around 13.1% to the country's GDP.
Indonesia is home to the world's largest gold mine and second-largest copper mine and is also the world's largest producer of nickel. And as these minerals become increasingly difficult to find on the surface, deep mining activities are growing and subsequently driving demand for the highest-quality machinery to support them.
At the Toka Tindung gold mine in northern Sulawesi, for example, main contractor MSM Gold and mining contractor SMA relies exclusively on Volvo CE's excavation and haulage equipment to extract a total of 15 million bcm (bank cubic meters) of material annually. One of the largest gold-mining operations in Southeast Asia, it employs conventional open-pit mining methods to extract gold and silver ore, using two EC950E, six EC950D and two EC480D large hydraulic excavators to load a huge fleet of 60 articulated haulers (consisting of 53 A40F, five A45G and two A60H) with blasted rock. The haulers then effortlessly make their way up 10° ramps to the surface where the rock is processed for the next step in its journey.
The contractors don't choose Volvo equipment purely for its high efficiency. It's also to do with the machines' ability to withstand harsh operating conditions, with loading operations beginning at a depth of 0.5 m in 70°C volcanic hot springs, which the machines must endure for two shifts each day. These demanding conditions are no trouble for the haulers' front suspension, rear suspension, or articulation point – all of which are maintenance-free – or the enclosed, oil-cooled multiple disc brakes on all wheels.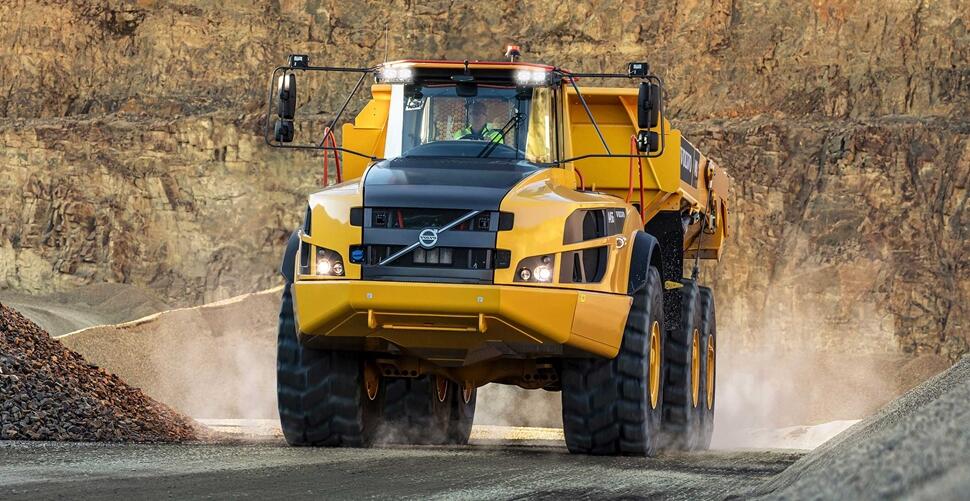 Safety and Sustainability
Few industries place more importance on safety than the mining sector, making Volvo CE the obvious partner. Whether it's the legendary high-visibility Care Cab of its wheel loaders, the R45D rigid hauler's suite of systems for safer downhill runs – including engine overspeed protection, neutral coast inhibitor and transmission or brake retarder – or the drop-down front grill of its articulated haulers that provides an anti-slip engine servicing platform, keeping personnel free from harm has long been a cornerstone of Volvo's philosophy and values.
Environmental care is another cornerstone, and while factors like industry-leading fuel efficiency and ultra-low emissions are a given, the company's machines perhaps play an even-more important role when a mine eventually comes to the end of its working life. Volvo's haulers (of all sizes) and medium excavators will be drafted in for site reclamation and landscaping duties, while its large wheel loaders (having been heavily involved in the initial tunneling process) and small excavators will also be pressed into service for clean-up operations.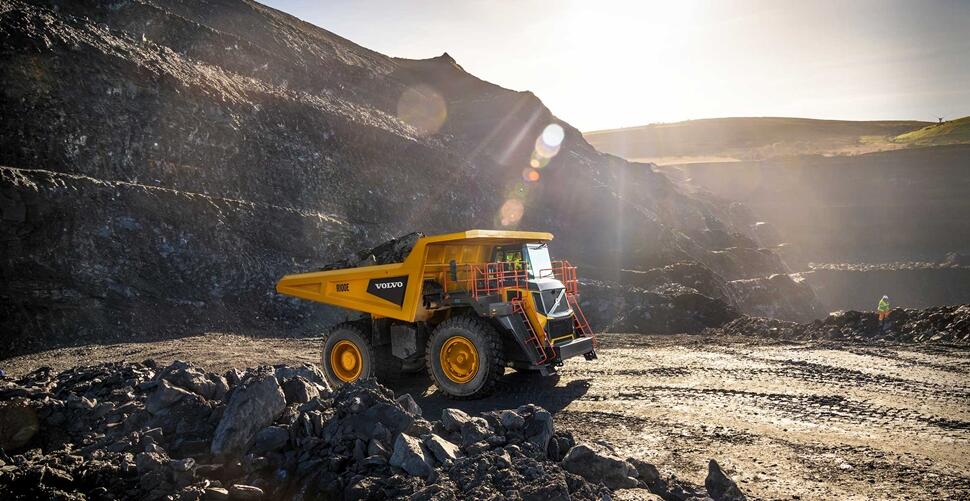 From start to finish, these machines will have been working at maximum efficiency and with the highest reliability. On a fleet level, Volvo's Uptime Services leverage the use of telematics for 24/7 proactive monitoring, utilization reports and real-time tech support. Its Maintenance support package is carried out when it will cause the least disruption to operations, while timely Care Inspection and Oil Analysis interventions help to minimize repair costs further down the line.
Ensuring the lowest TCO will always be a customer's highest priority – even for those who own a gold mine!
Check out the videos on the Volvo CE Region Asia social media channels:
o Facebook
o LinkedIn
o YouTube