1. Choose a Volvo EC200D or EC210D – the industry's most fuel efficient 20 t excavators
The Volvo EC200D and EC210D excavators combine a powerful engine with optimized hydraulics, an intelligent ECO mode, and an auto-idle function to achieve outstanding performance, comfort, and controllability with the industry's lowest fuel consumption in the 20 t class. With an operating weight of 19,800–20,300 kg (machine with standard specification), the EC200D is the lighter of the two and a smart choice for general construction or roadbuilding. The EC210D, meanwhile, with an operating weight of 18,100-22,800 kg (machine with standard specification), is a heavier-duty machine that can be paired with a breaker and is well suited to heavy construction and quarry applications.
Learn more about the Volvo EC200D and EC210D crawler excavators.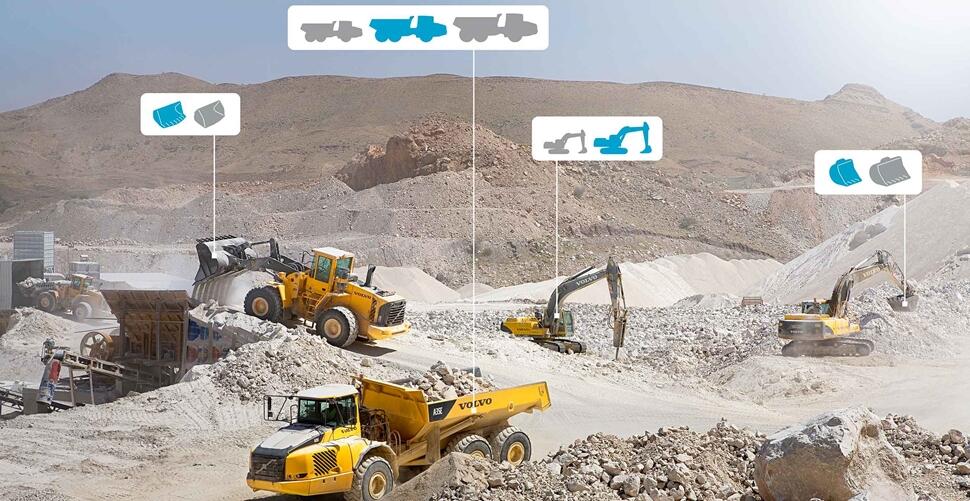 2. Minimize idling by running a Site Simulation to optimize fleet set up
If the number and capacity of machines on site are not correctly matched to the target tons per hour or cost per ton production, excavators could be idling while waiting for a truck to arrive to receive its next load. This burns fuel for no gain. Volvo Site Simulation is a service that models the optimum machine size, quantity, and fleet configuration – even for mixed fleets – to increase productivity and reduce fuel consumption for greater profitability.
Learn more about Volvo Site Simulation.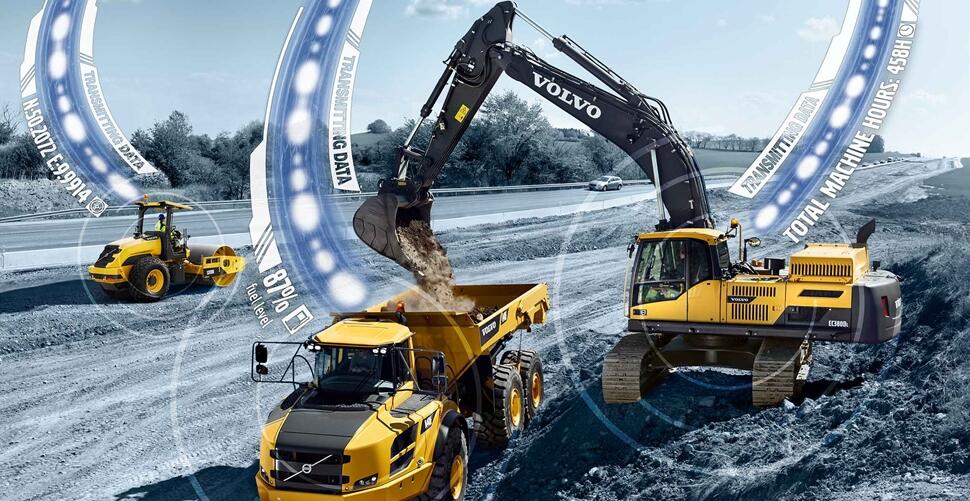 3. Connect machines to CareTrack and use reports to monitor progress
CareTrack telematics provides remote access to real-time information on the performance, including fuel consumption, of both individual machines and entire fleets. It is a powerful tool to spot instances of idling and operator behavior that lead to high fuel consumption, and drive improvements. Dedicated Fuel Efficiency Reports present the information in an engaging and easy-to-read format that makes analysis, planning interventions and setting targets simpler than ever before.
Learn more about CareTrack and Fuel Efficiency Reports.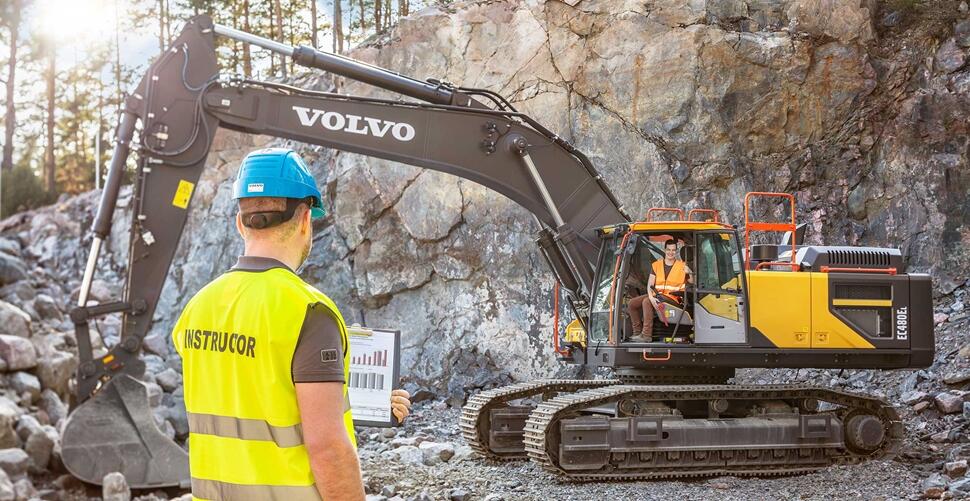 4. Implement operator training to establish best practice
Volvo CE conducted an internal study of 80 operators ranging from novice to professional to determine the impact of operator competence on ton per hour and ton per liter performance. The results showed a difference of up to 30% in fuel consumption even among the professional operators. To establish best practice for fuel efficient operation, Volvo CE offers a range of training from basic to advanced, such as the EcoOperator Program. After the training has taken place, Volvo CE can monitor and follow up on operators' improvements provided their machines are connected to CareTrack.
Learn more about Operator Training.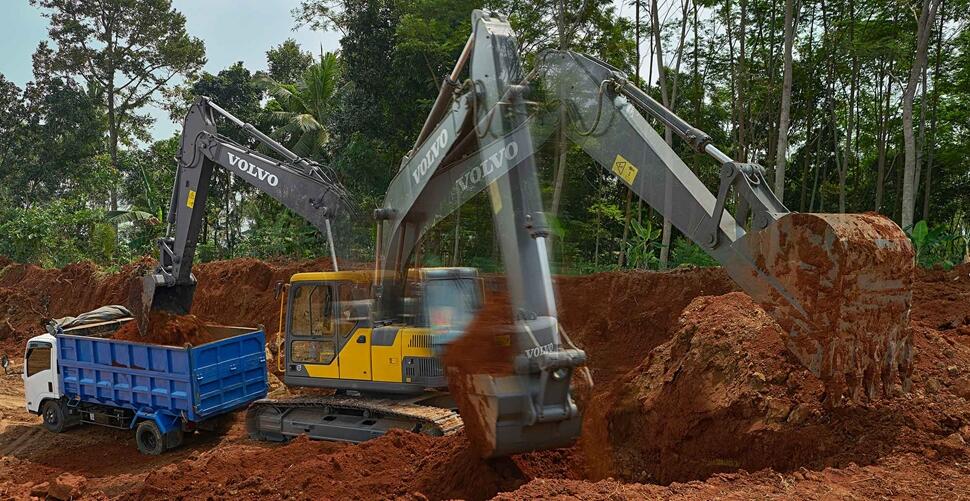 5. Enrol on the Green Support Program by Volvo
Available for Volvo EC200D and EC210D customers in Singapore, Malaysia, Indonesia, and Philippines, the Green Support Program supports machine owners to limit use of the fuel-hungry higher work modes, which do not necessarily result in higher productivity. Volvo CE monitors machine fuel consumption data and if operators stay within the target, the customer receives aftermarket credit to spend on parts and services. The program helps encourage operator best practice for optimum fuel economy for lower costs and a lower carbon footprint.