But in the past, telematics presented some challenges for IAA, including the sheer amount of data they received and the commitment required to review what were not always critical alerts. IAA even explored establishing a central housing area for a telematics management team. But around the same time, they were approached by Volvo Construction Equipment about piloting ActiveCare Direct.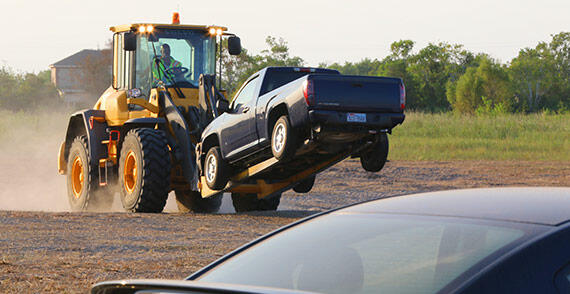 IAA has used ActiveCare Direct for the past two years, letting Volvo's Uptime Center collect all the raw data and only alert them when there's an actionable issue. They have experienced significant savings in fuel efficiency and become better informed about machine utilization. Here are three other areas where Gonzalo Quiroz, IAA corporate services manager, says ActiveCare Direct has improved their bottom line:
High-speed shifting — This operator action causes extra wear on a transmission. Quiroz estimates they were doing 10 repair jobs a year — at up to $40,000 each — before they started using ActiveCare Direct. They've been able to catch instances of high-speed shifting and work with the operators to avoid those issues in the future — thereby avoiding transmission repairs, a potential $400,000 annual savings if implemented across their entire fleet.
High temperature in the axles — A higher-than-normal temperature in an axle indicates that an operator is braking too frequently, which can wear out the axles and lead to more frequent brake repairs. Without the ActiveCare Direct report data they receive, Quiroz estimates they would do an additional 15 to 20 brake changes per year at a cost of $10,000 to $15,000 each — yielding an annual cost savings potential of up to $300,000.
Hot turbo shutdowns — Shutting an engine off while the turbo is still hot is very hard on the turbo. IAA was performing up to $30,000 a year in engine repairs due to operators doing this prior to using ActiveCare Direct.