Highlighting the best of its products, services and people, Volvo Days launches today (May 31) on home ground in Eskilstuna, Sweden, with its most impressive line-up yet including the industry's widest range of electric machines for a more sustainable construction towards net zero emissions.
And for those who cannot attend the three-week program in person, Volvo CE is offering for the very first time a fully-immersive digital experience that will ensure anyone — wherever they are in the world — can still be a part of the excitement with a new virtual platform being made available in the coming days.
Melker Jernberg, Head of Volvo CE, says: "As a world leading manufacturer of construction solutions we have the power to make a difference and it starts with us. We want to drive change in our own industry towards net zero emissions but also support our customers to decarbonize their operations.
"Volvo Days is the perfect opportunity to show how we are achieving these ambitions with ready-today sustainable power solutions. It is a proud moment for me to meet our customers and partners, together with our passionate employees. Through close cooperation in the value chain, we can make this change happen."
Change starts with action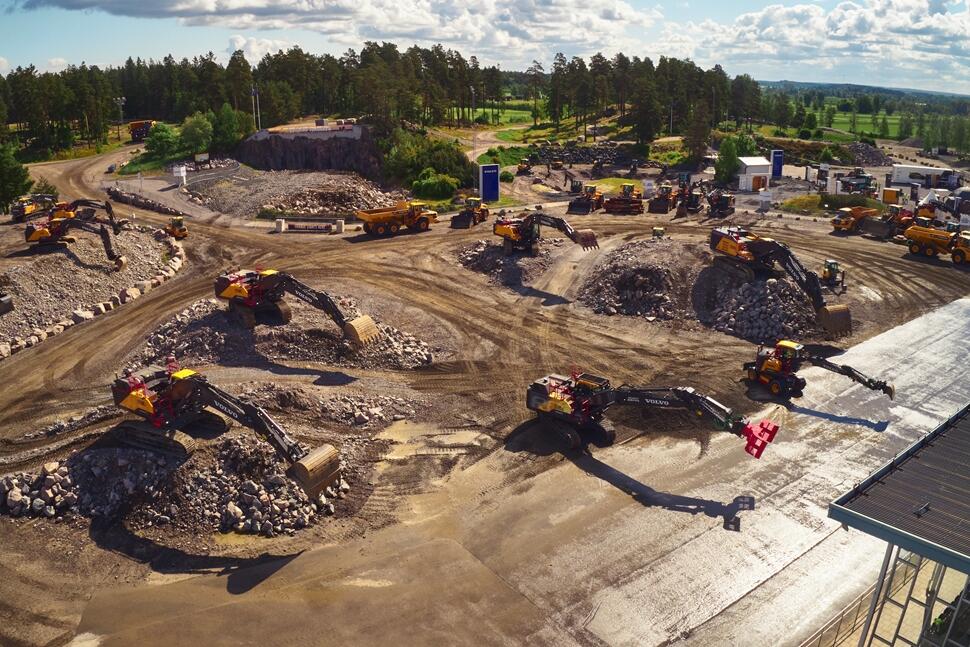 Through a series of product demonstrations and tours — both physical and virtual — guests can experience the full line-up of Volvo's electric compact machines and charging solutions as well as the company's largest electric excavator the EC230 Electric, currently being piloted in Norway. Also on display is the allnew L200H High Lift wheel loader promoting greater productivity and fuel efficiency, and the upgraded L350H wheel loader for superior strength and durability.
Also taking center stage are Volvo CE's ever-expanding range of productivity and uptime services — increasing in importance as the industry transitions from a machine-only perspective to site optimal service solutions. These include the recently launched C02 Reduction Program, offering tailored plans to cut carbon emissions, the Efficient Load Out solution, designed to make every load count with a 95-99% fill rate, the EMMA electric charging application, Connected Map and other digital solutions set to come to the market.
Strength in partnership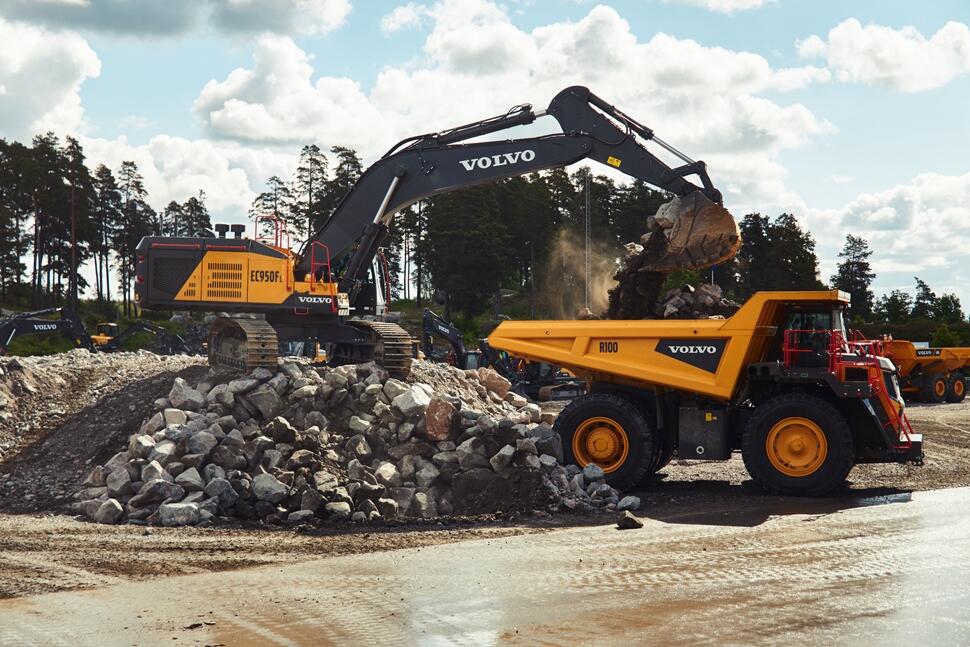 Volvo's new demo and test track for autonomous solutions, designed in conjunction with Volvo Autonomous Solutions, is also being unveiled to the public for the first time at Volvo Days, enabling a test and demonstration site for battery electric and autonomous transport solutions to make construction sites safer, more efficient and more sustainable. Volvo Trucks, also part of Volvo Group, is another welcome addition to the line-up with its own electric truck present at the show.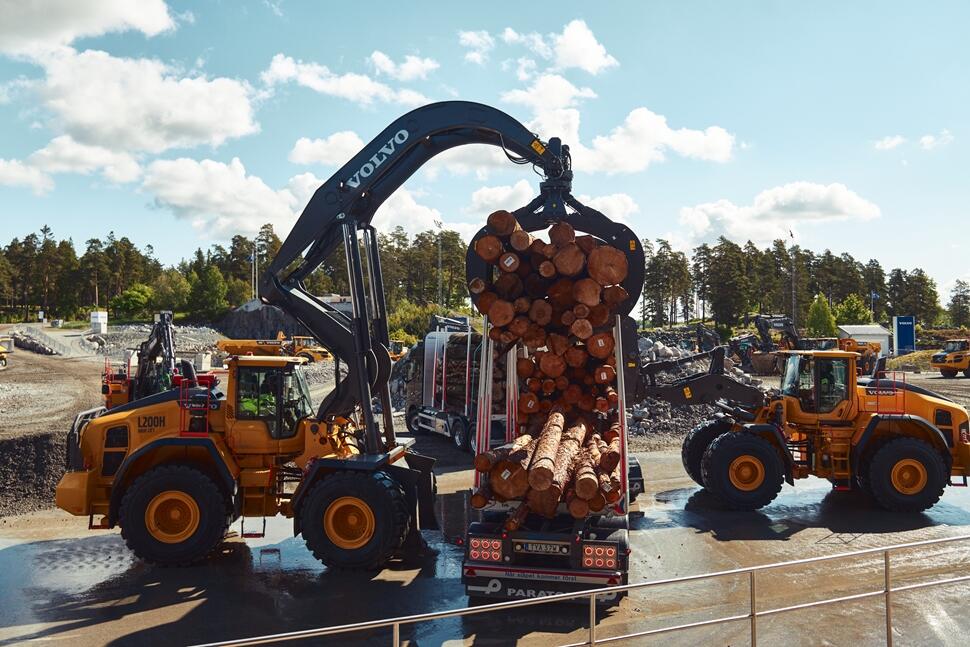 Carl Slotte, Head of Sales Region Europe, says: "This legendary event has always been a proud showcase of our ability to match customer value and increased productivity with more sustainable solutions. And now for the first time we are ensuring all our customers, partners, and stakeholders around the world do not have to miss out on the thrill of Volvo Days with an omnichannel marketing approach that also ensures we live up to our promise to work more sustainably."
Adriano Merigli, Head of Sales Region International, says: "We live in a world where sustainability requirements are increasing by the minute. As a solutions-based company, we take this challenge seriously and have provided our best offering yet for a more sustainable way of working, with a mix of products and services capable of driving real change today while securing a better world for tomorrow."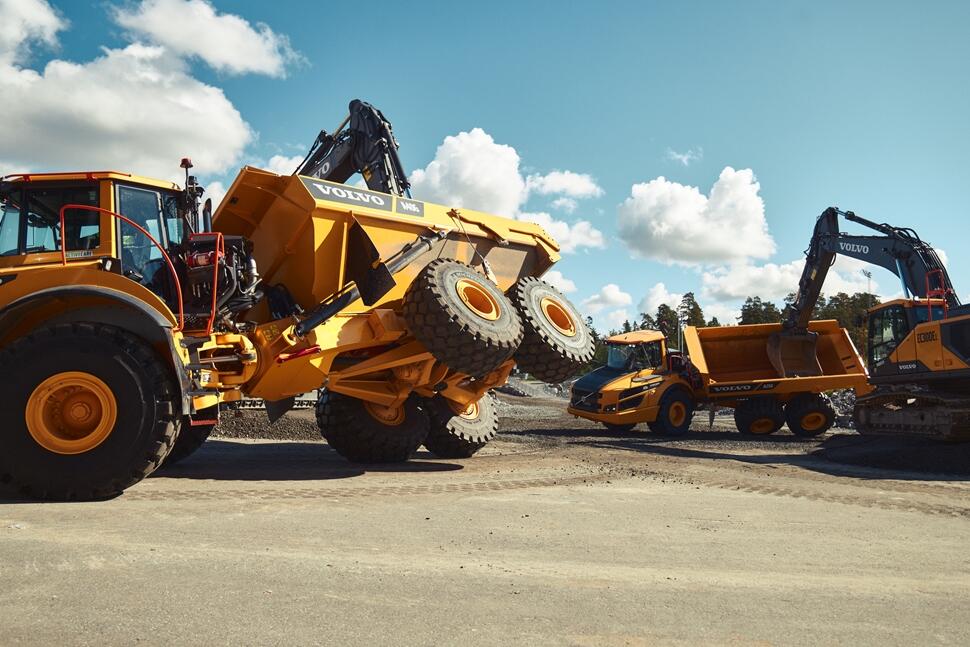 Keep your eyes out for the upcoming launch of our new virtual platform, where you will be able to see plenty of the action from Volvo Days.