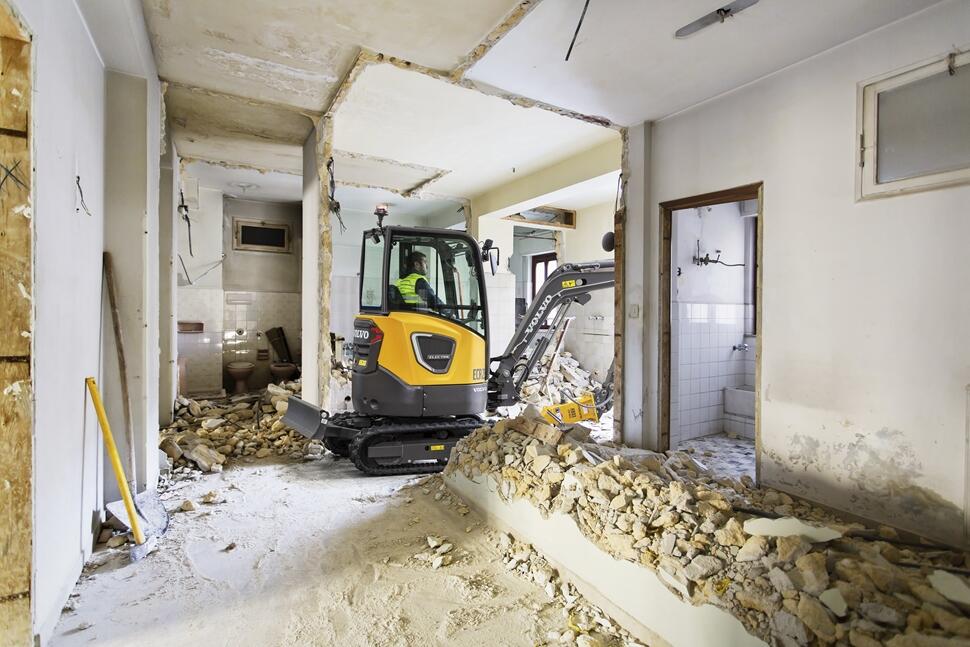 Electric machines are perfect for working in tight spaces with a lack of ventilation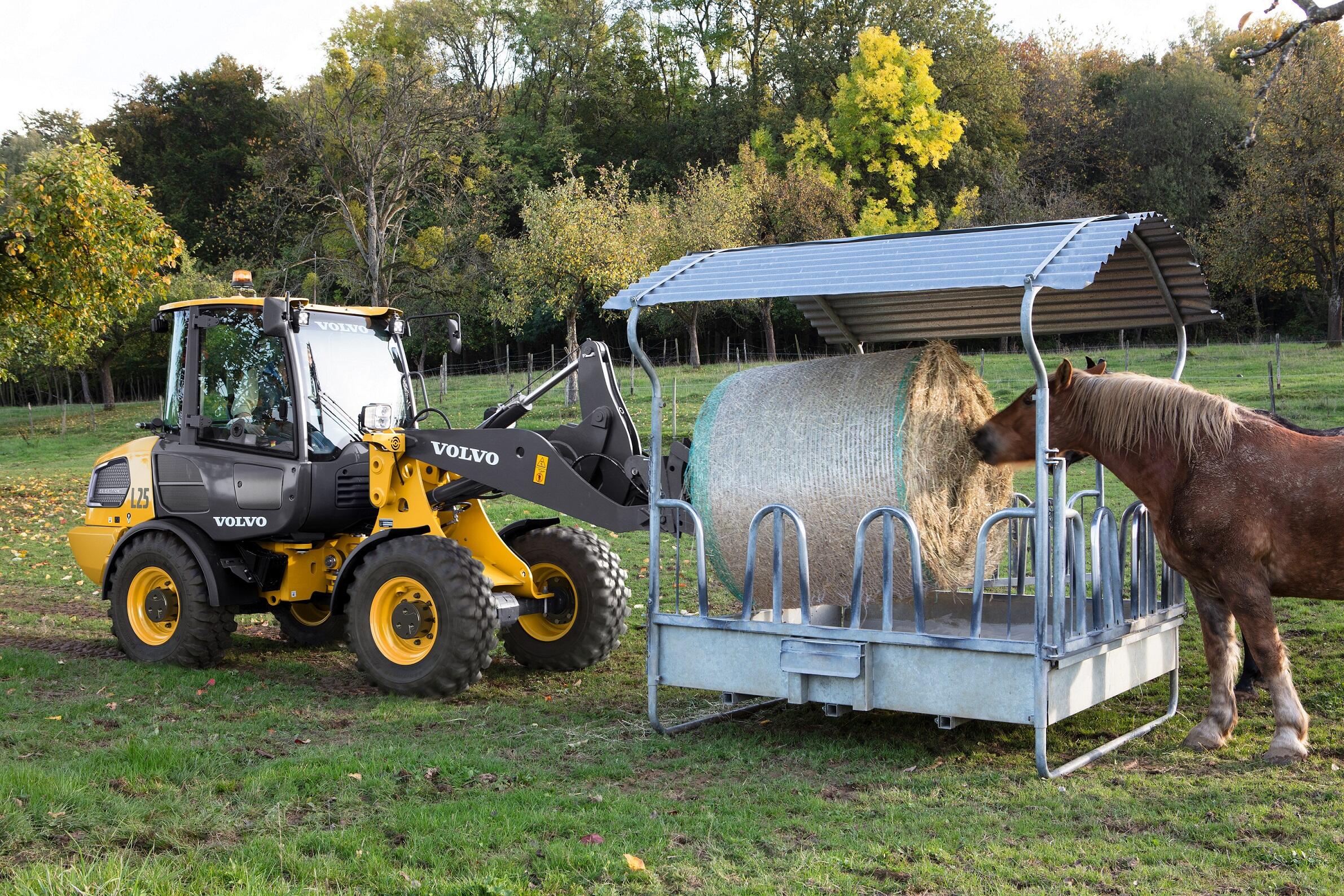 Workers – and animals - enjoy the zero emissions and low noise levels of Volvo CE's L25 Electric compact wheel loader
4. Food production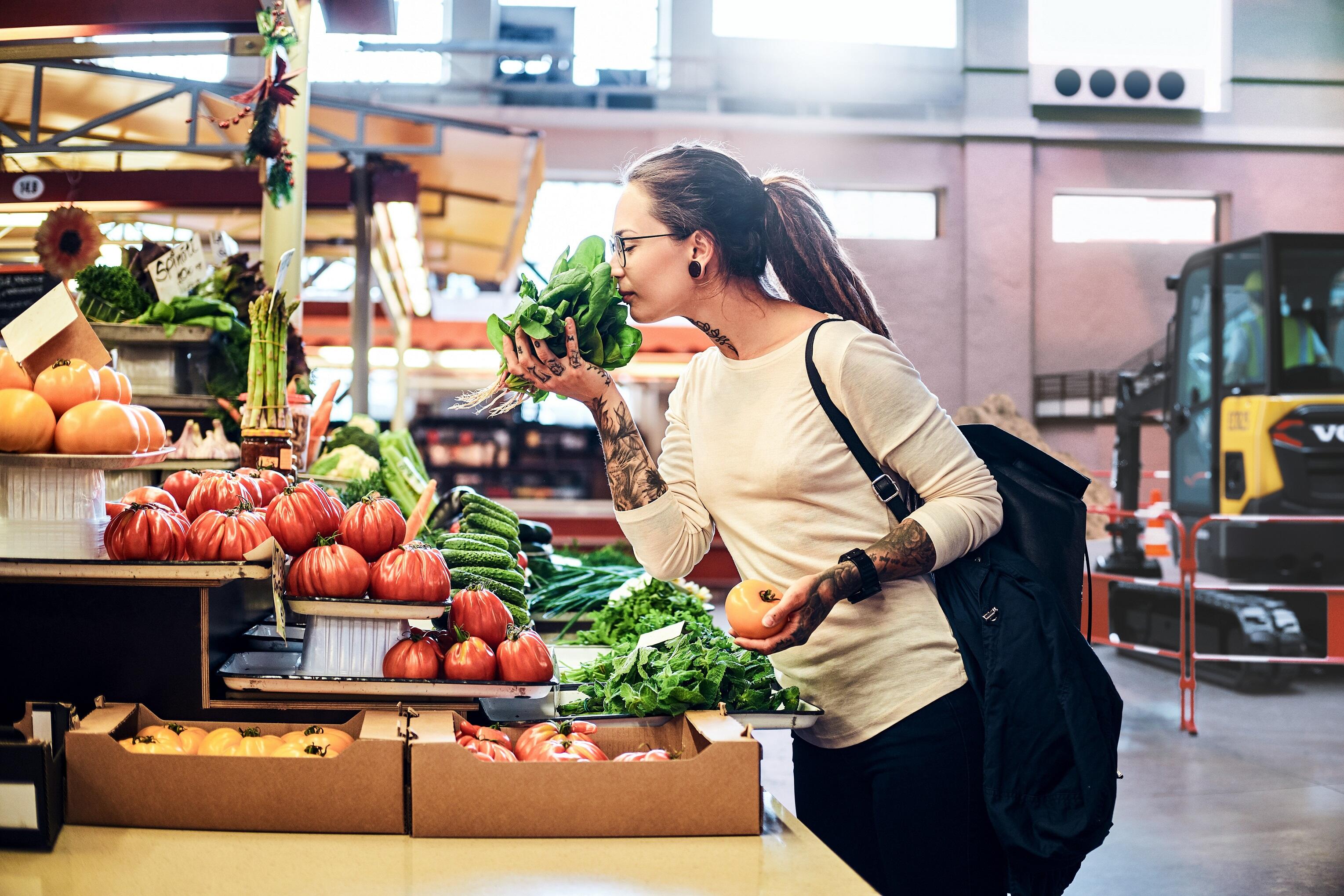 Higher standards of environmental practice and food provenance are driving the shift to electromobility
The air quality in greenhouses, orchards and fish hatcheries is of paramount importance, having a significant impact on the quality of produce that can be grown. And with customers demanding higher standards of environmental practice and food provenance, quiet, emission-free operations are the future.
Space is often also an issue in greenhouses and hatcheries, with narrow paths presenting a particular challenge and requiring excellent manoeuvrability. Electric compact machines offer the ideal solution: pollution free, quiet and with minimal vibration, they can be safely used on a variety of jobs to help with cleaning, cultivating, maintenance and heavy-lifting jobs.
5. Dust hazards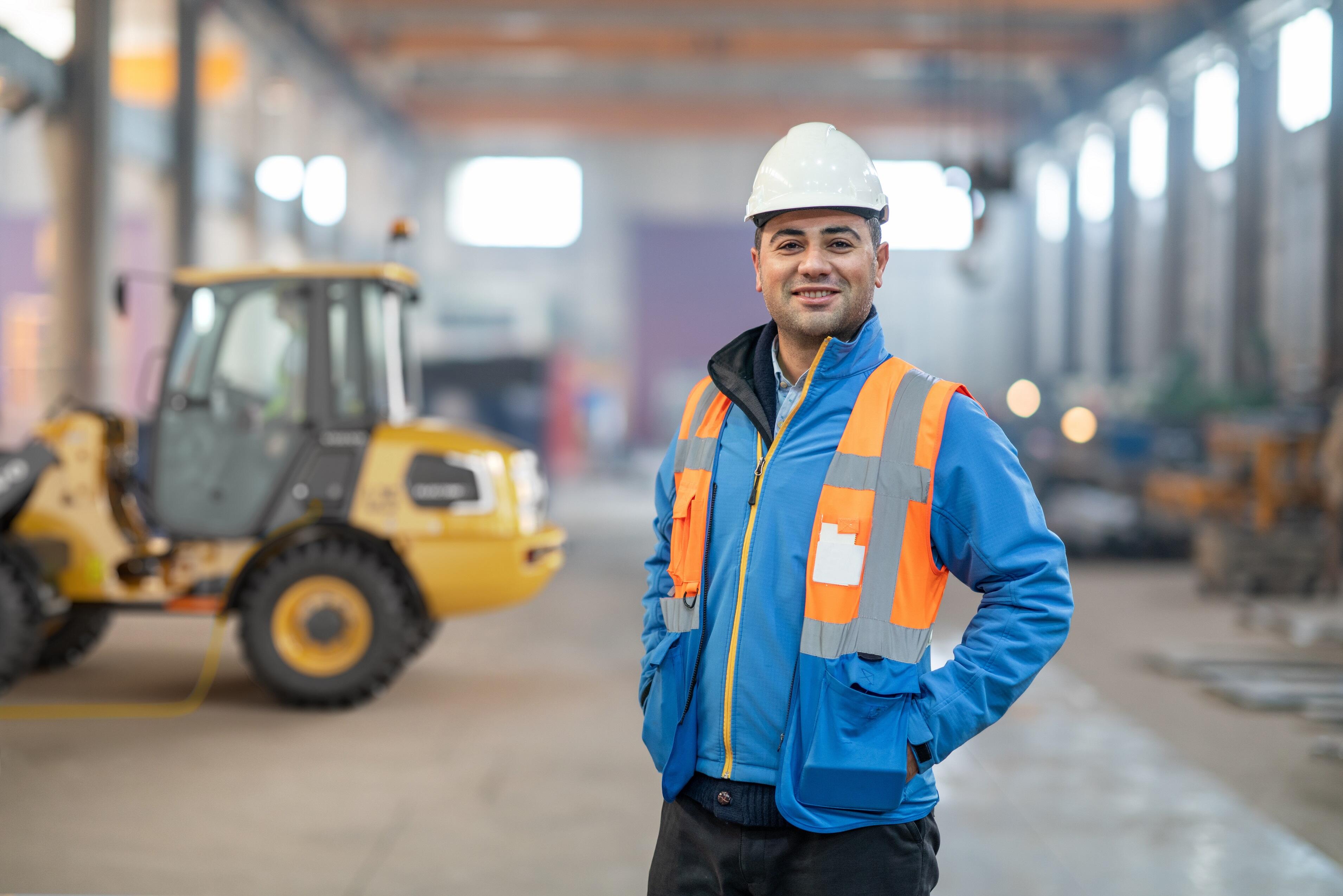 Electric machines are free from spark hazards, making them ideal for use in high-dust settings
In high-dust environments like sawmills, diesel engines pose a danger because of the potential of sparks from the exhaust. But with electric machines this is no longer an issue. With no engine, and less noise, enabling co-workers to talk to one another more easily, they offer a safer, quieter alternative to diesel for all those heavy lifting jobs. What's more, they require less maintenance than a diesel machine.
Another reason why the near silence of these machines is better for everyone, is that excessive noise is said to seriously harm human health. According to the World Health Organization (WHO), it "can disturb sleep, cause cardiovascular and psychophysiological effects, reduce performance and provoke annoyance responses and changes in social behaviour".
5. Landscaping