Maps do so much more than helping you get to your destination. The new Map feature on Volvo's updated Haul Assist application now allows operators to monitor the hauler traffic around the site and proactively adjust their driving according to traffic conditions, especially around load and dump zones.
Seeing around corners
Operated via Volvo Co-Pilot — the award-winning in-cab interface with a 10-inch high-resolution touch screen — Haul Assist's Map functionality allows operators to not only identify their position but also the position of other haulers fitted with the technology. This knowledge comes into its own on sites with restricted visibility, allowing operators to see where other haulers are, thereby reducing potentially dangerous situations. In all circumstances, being able to monitor traffic flow helps operators anticipate the optimum arrival time at load or dump areas, thereby avoiding congestion and waiting times, and improving overall site efficiency.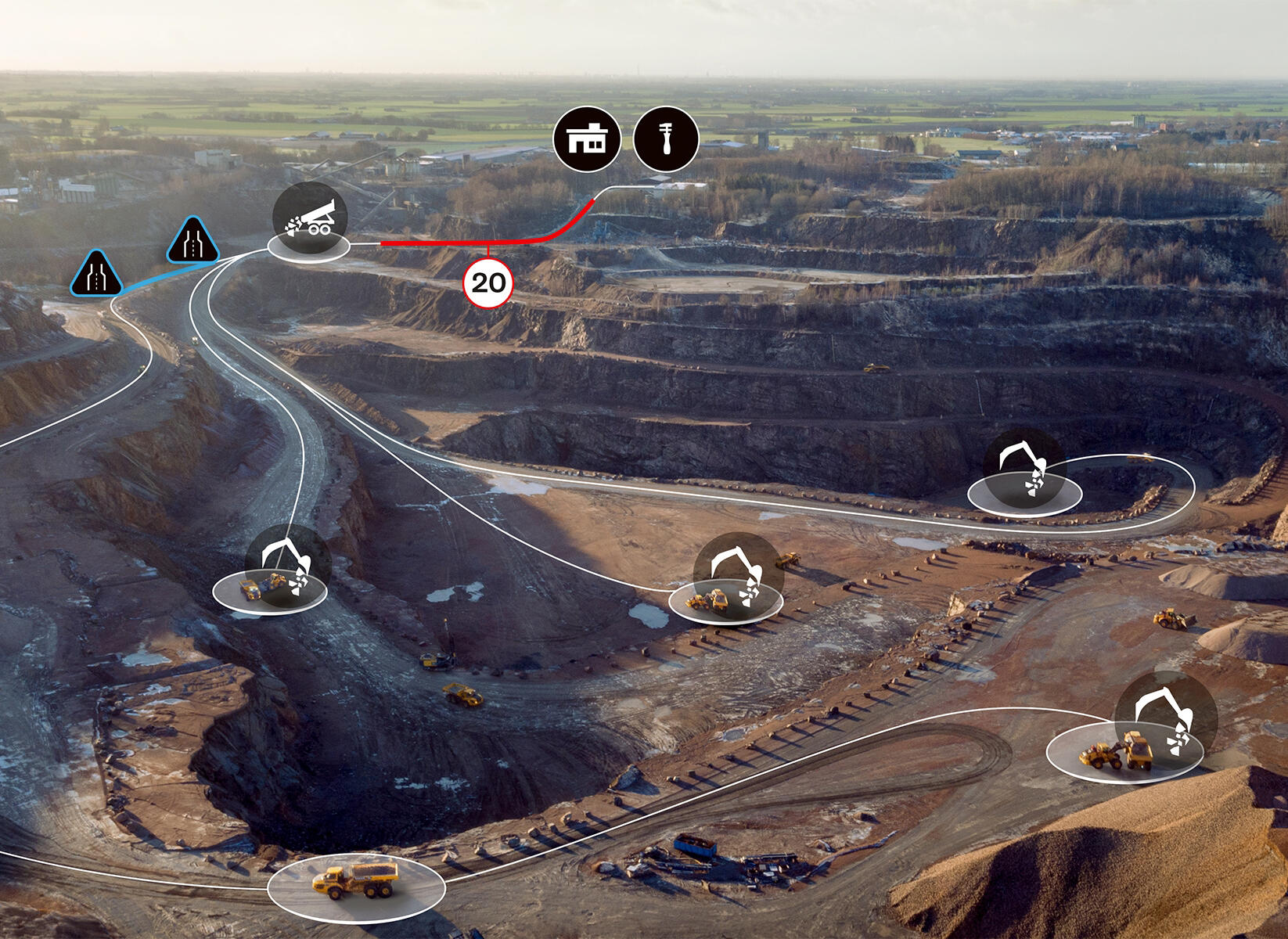 A new real-time tracking map helps improve hauler fleet traffic flow.
Staying in touch
The application works by using the hauler's in-built GPS function for positioning purposes and combines it with a digital connection via Volvo Co-Pilot to communicate with other machines. The system can also record how fast the hauler is travelling and emit an alert to remind operators to maintain a safe working speed.

The Map function can plot out haul roads and preferred routes to help operators navigate their way around the site. It can highlight when the hauler is approaching a pre-defined section of narrow or single lane road, and even visualize meeting/passing areas. The map can also highlight any reference points or notable areas of the site.
On-Board Weighing
Load and dump zones can not only be visualized on the map, but can also trigger certain sub-functions, such as activating On-Board Weighing information. On-Board Weighing helps to optimize the haul cycle by ensuring every hauler journey moves the correct payload. The highly accurate system eliminates under-loading for good productivity and over-loading that increases machine wear and fuel consumption.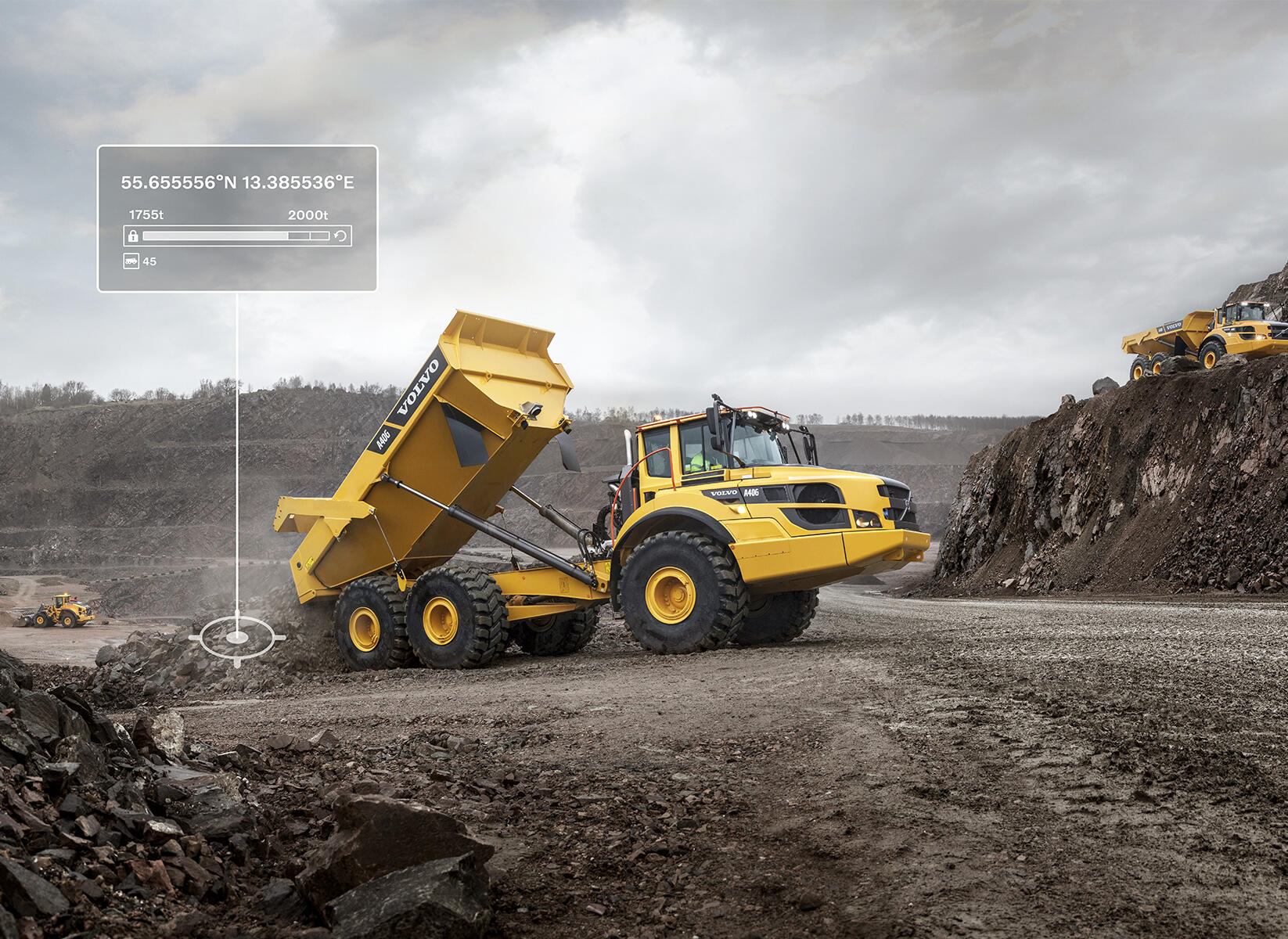 The system can help monitor production against targets.
The system monitors the amount of material moved, providing useful data and a real-time view of the productivity of each hauler. This can help when monitoring the production against targets for each project. The addition of Map enhances On-Board Weighing even further, giving the ability to include GPS coordinate data in its reports, allowing the ability to measure material moved from-and-to different coordinates.
Data becomes information
Haul Assist's ability to capture and store detailed production information in Volvo Co-Pilot gives a real boost to the efficiency of the operation. The data can be exported over the air to a cloud portal or via a USB storage device, and used to create a report, either manually or automatically – on a daily or weekly basis.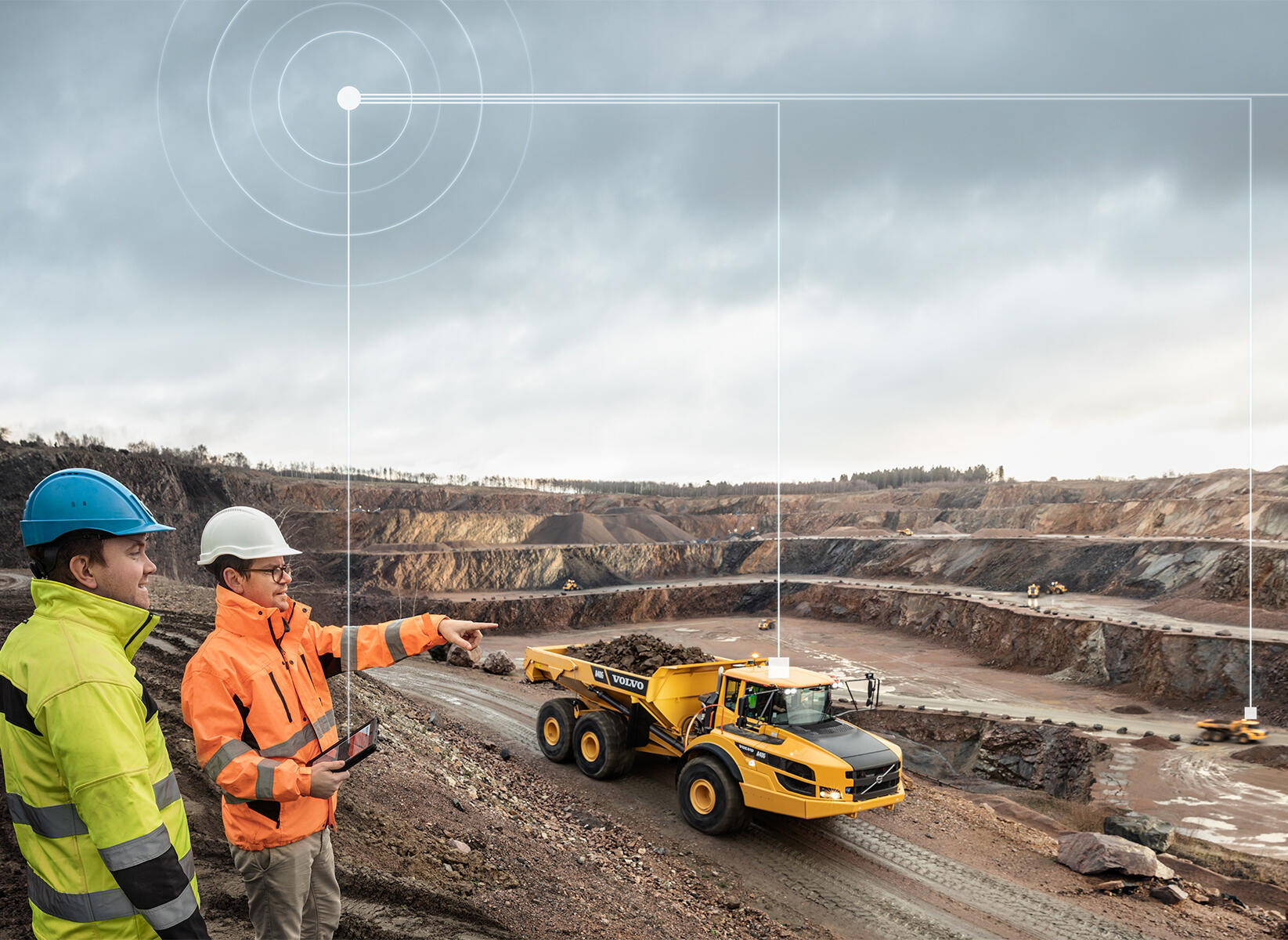 Data can be exported manually or automatically.
Volvo Co-Pilot – application interface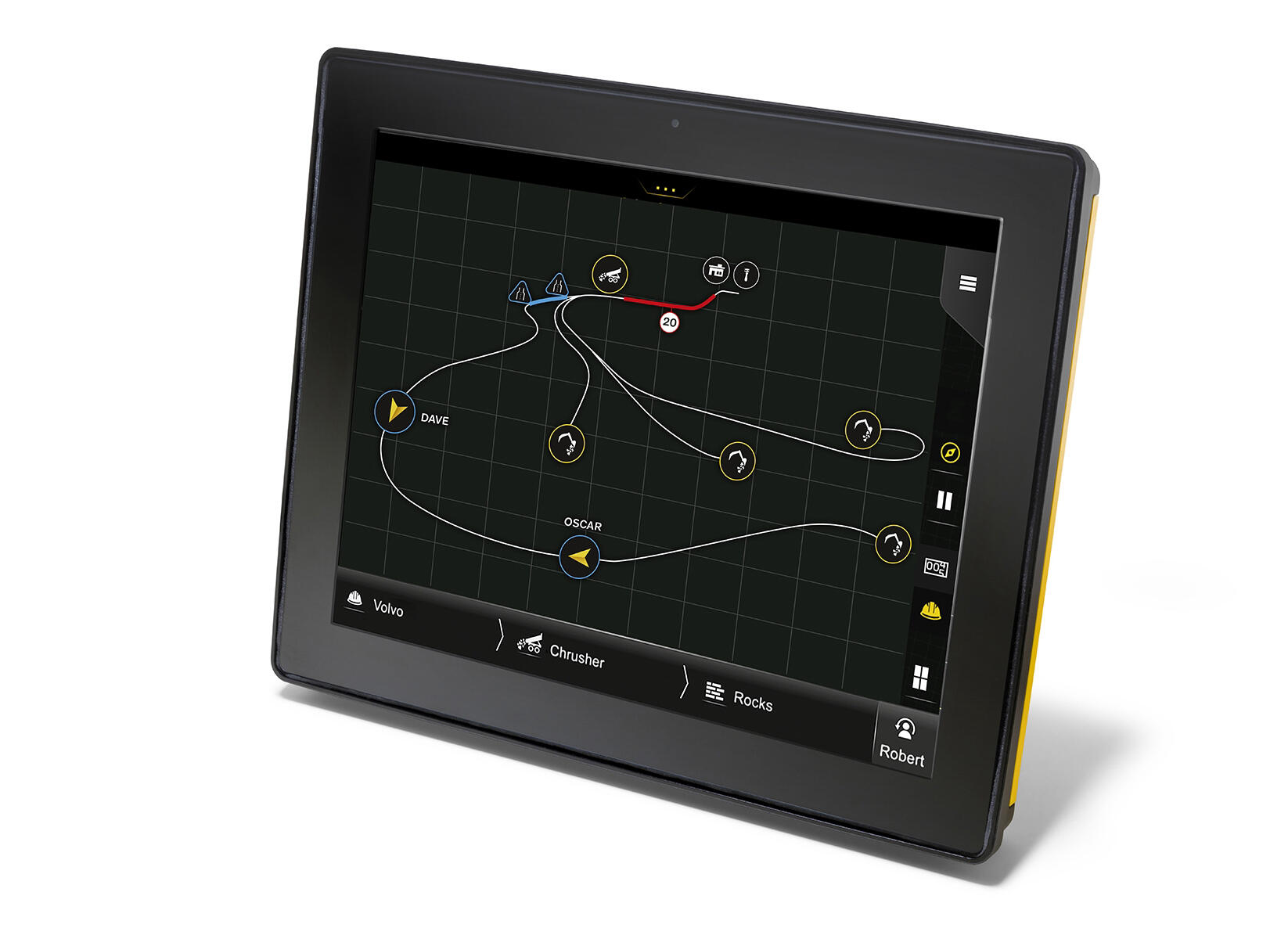 Built on the Android operating system, Volvo Co-Pilot is designed in a way that makes it easily scalable as future software updates, additional functionality and new applications are developed. The system is 3G-compatible when equipped with a SIM card, allowing for the system to automatically and wirelessly receive software updates without any required action from the owner or operator.

In addition to Haul Assist, Volvo Co-Pilot also serves as the interface for several other applications, including Load Assist, a complete load weighing management system for Volvo wheel loaders, as well as the Volvo Intelligent Compaction system, Compact Assist with Density Direct™, which offers the industry's first and only real-time density mapping tool, available exclusively for Volvo asphalt compactors.

Volvo Co-Pilot is designed on an Android operating system.