Jannicke Serneberg has been appointed Manager of the
Munktell Museum in Eskilstuna
, which is owned and run by Volvo Construction Equipment (Volvo CE). With effect from September 1
st
2019, she will be managing the daily operations of the museum. Jannicke joins the museum at an important time and will drive its future development.
Jannicke will succeed Leif Anväg, who is set to retire but will be managing the museum until the handover, with the support of deputy manager Tomas Lindberg. Based in Eskilstuna, Jannicke will report to
Bill Law
, Senior Vice President of Corporate Communications and Public Affairs at Volvo CE.
"I am very excited about this new challenge," comments Jannicke. "The Munktell Museum is a true jewel in Volvo CE's crown globally, not to mention consistently ranking in as the number one visitor attractions in Eskilstuna itself. It is a great platform to engage with both the company's customers and the public. I am looking forward to working with an exceptional and dedicated team of volunteers who do such a great job at keeping the musem an active part of the community, giving visitors an understanding how these historic machines helped shape the world we live in today."
Sweden's industrial heritage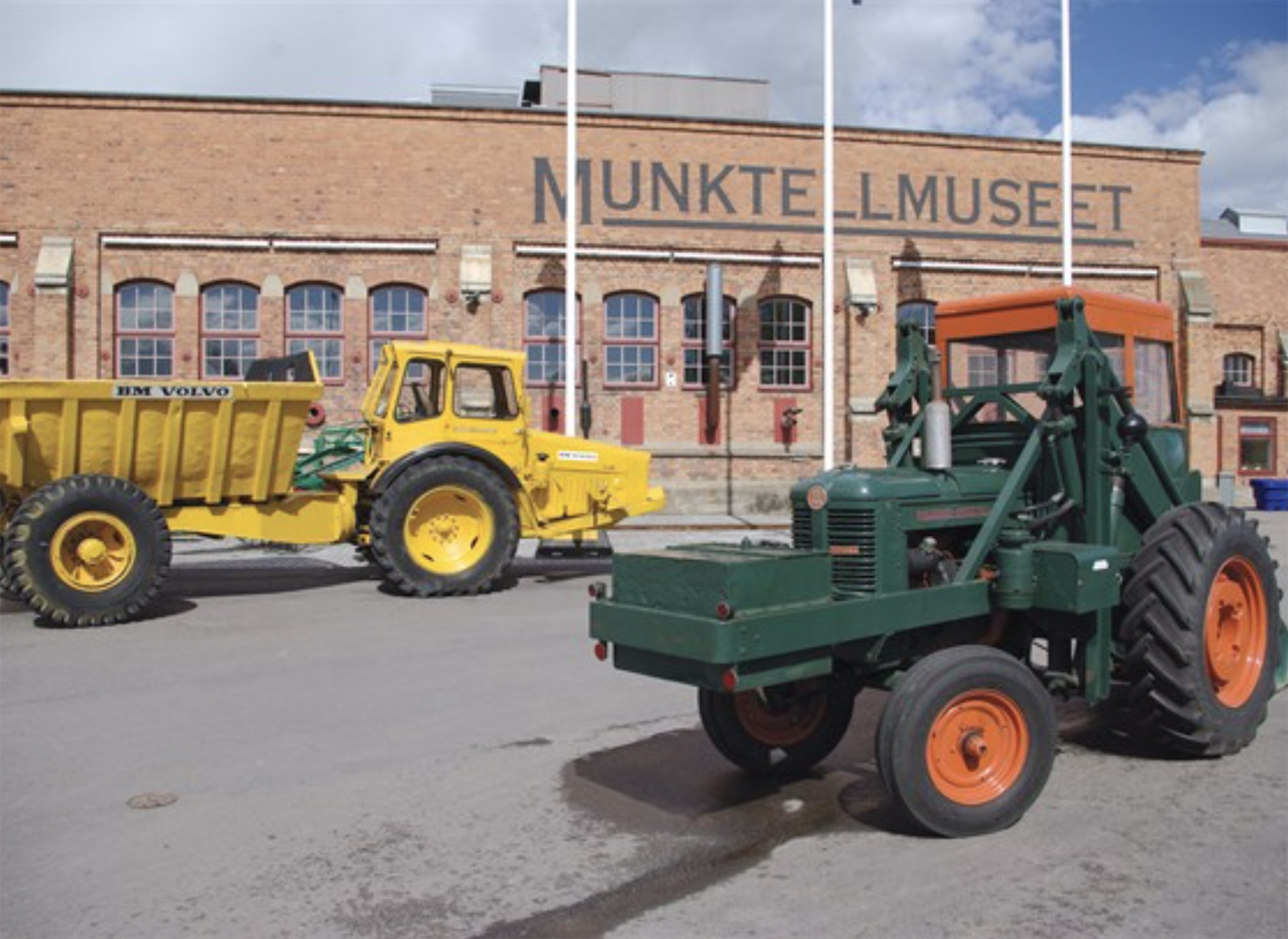 The collection of the Munktell Museum consists of approximately 200 objects of which about 90 historic vehicles are available to see in the museum.
The Munktell Museum exhibits more than 180 years of Swedish industrial history and welcomed more than 28,700 visitors in 2018. With a great reputation globally, the museum has steadily grown its visitor numbers – up 40% in the last decade. Among the many rarities on display are the first Volvo CE wheel loader, the first Swedish tractor – built in 1913 – and the world's first mass-produced articulated hauler.

Johan Theofron Munktell, a Swedish industrialist, opened his first mechanic workshop in Eskilstuna in 1832 and later merged his business with the company of the brothers Jean and Carl Gerhard Bolinder, laying the foundation for Volvo CE. As well as a custodian of history, today the museum is also used for conferences and dinner events and welcomes thousands of visitors to the international Volvo Days, the company's most popular customer event, which is dedicated to demonstrating new products to customers and dealers.

"I am delighted to welcome Jannicke to her new role. With her many years of experience of working at Volvo CE, her passion for customer service and her ability to manage and develop a team, I know that she will lead the museum to a bright future," comments Bill Law. "Jannicke will take over from Leif Anväg, who has done an incredible job and reinforced the museum as a well-loved part of the local community. I want to thank him for all his hard work and dedication."
Long-term employee of Volvo CE
Jannicke has been working for Volvo CE for more than 16 years and started her career at the company's central refill team in Eskilstuna in 2003. Previously, Jannicke was Director for Volvo CE's Parts and Attachments Logistics department in the EMEA region. In this position she was responsible for customer support, logistics development, transport follow-up and order handling for spare parts. Outside of work, Jannicke is an active member of Eskilstuna's theatre group, both on stage and behind the scenes and has been handling the group's marketing activities for many years.