Volvo CE's first hackathon
'Hack Sprint'
, a collaboration with
Volvo Group Connected Solutions
is a clever answer to a common problem: how to increase a company's digital diversity. Aimed at engaging a completely new demographic in order to increase the company's technology skills, a number of digital specialists – or 'hackers' – were invited into the company's headquarters at the end of last year. They were tasked with solving a key problem for Volvo CE: how to simplify the time-consuming manual process of undercarriage wear inspections. And if successful, potentially partner with Volvo CE on future technology solutions.
"A lot of us have been in the industry for 10, 20, even 30, years and we are all looking at this problem in a specific paradigm" explains Mya Istanbouly, Global Manager of Business Intelligence & Analytics at Volvo CE. "We thought, what if we have other people look at this problem for us. A completely new generation of thinkers and developers. People who might have completely different ideas of how we could do these wear inspections."
Contestants were shown the
excavator
and the undercarriage components and taken through what the current inspection process is, then asked to come up with mobile-based image processing solutions that would improve the process.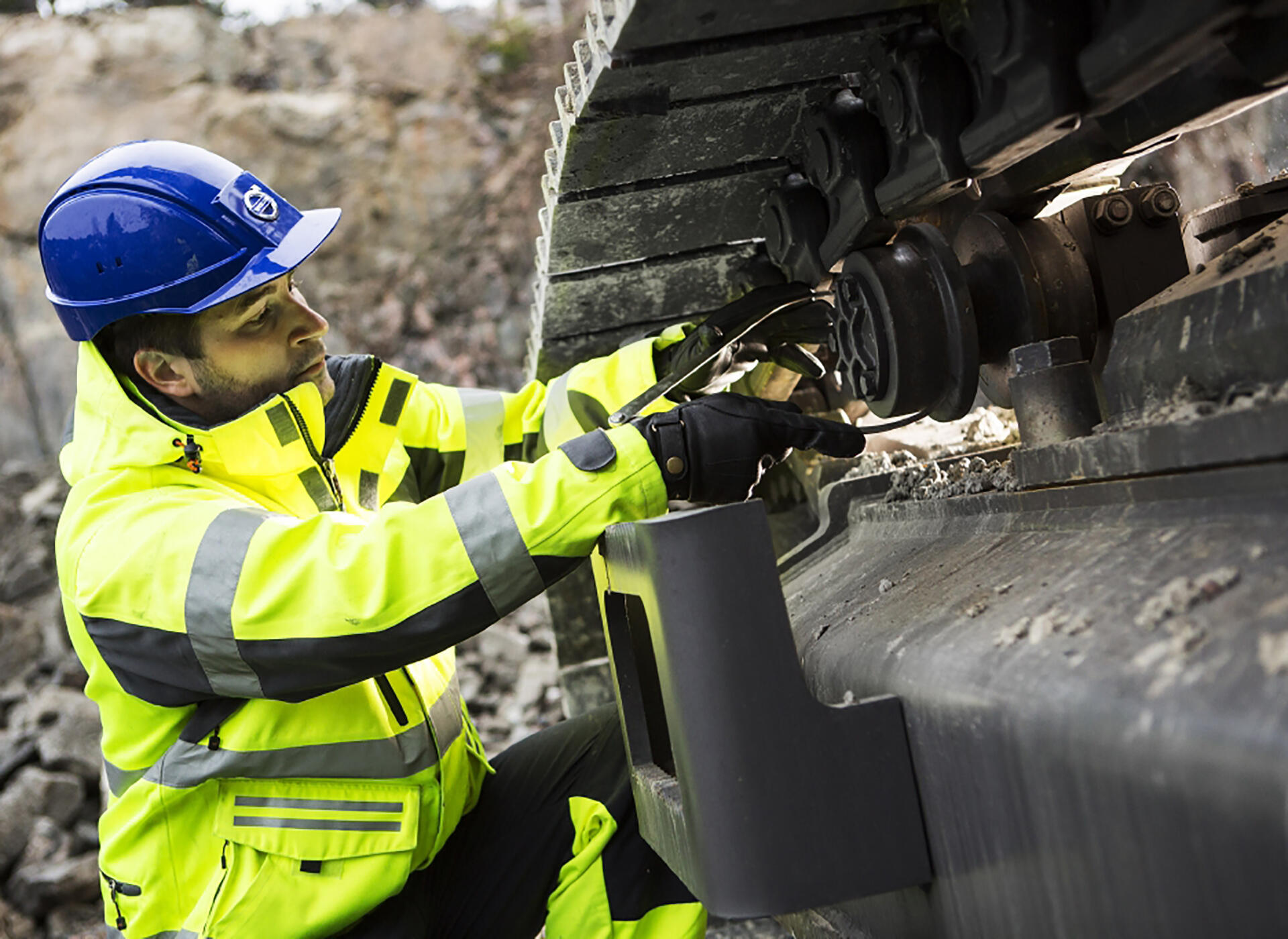 There were, however, skeptics within the company. "One Volvo CE employee, who has been with the company for 30 years, really thought that the task would be impossible for the hackers," recalls Mya with a smile. "He was so adamant that it wasn't going to work that he insisted on being at the event. He wanted to make sure that the candidates really understood the complexity of the problem. But after 72 hours, he was just as stunned as the rest of us."
Pooling talents from diverse backgrounds
In just three days, the hackers – mostly aged in their early 20s – had created mobile apps that used a mobile phone camera to take measurements – far more accurate than a human eye. And in doing so, they had taking inspection times down from one hour to mere minutes.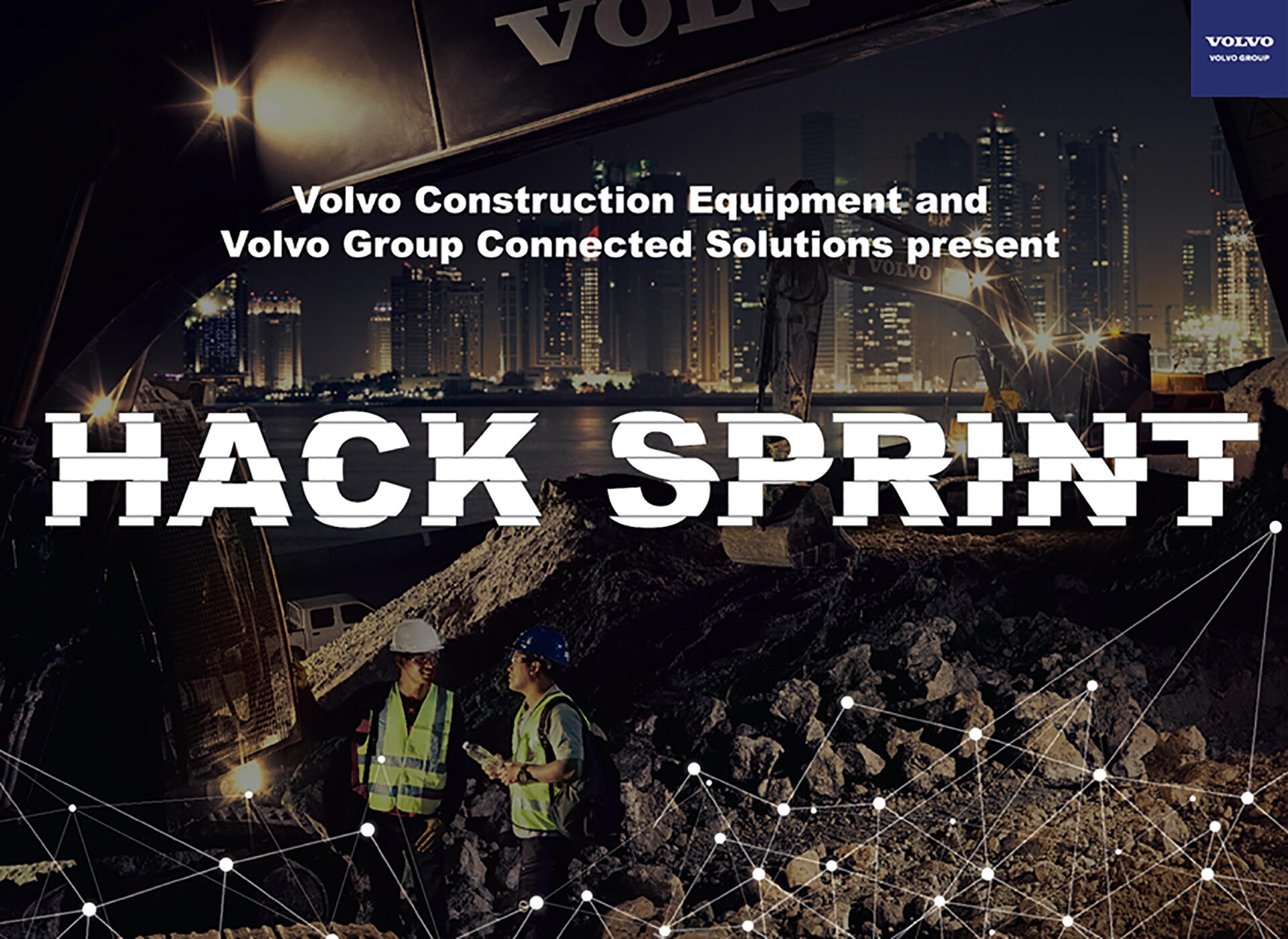 Out of 200 applications, 80 were chosen to take part based on diversity of age, gender, nationality and skillsets. The result was a group of innovative young people who came from all over the world – Singapore, France, Belgium, Ukraine, Germany, Sweden.

Mya believes this is a key element of the success behind the scheme. "Instead of having one particular ethnic background in the room who are all thinking about a problem in a certain way, you have a multicultural group who are all thinking about the same problem in a different way," she says. "And you could actually see it happening in the room. You saw new groups forming, mixing their ideas and perspectives. And this is how innovation happened."
Taking winning concepts to the market
The winners of the Best Hack Award from the event, Sigma Software Group, impressed judges because they had the courage to demonstrate an actual app in real-time to show the accurate measurements of their image processing software.

Other winners included a group of students from Halmstad University who won the Best Technical Solution Award because of the specific algorithms they implemented.

The concept was exhibited as a prototype at Bauma 2019 in Munich, Germany and is now in the beta sprint stage where it is being finetuned into software that Volvo CE can potentially release within the next few months.
Digital diversity is no longer a want, it's a need
Despite this success, Mya admits that even she did not actually think that the Hackathon was going to produce actual solutions. "Our initial aim was just to drum up interest in a new demographic," she says. "The construction industry needs to diversify its skillsets as we move into the technical revolution and we saw this event as a way of framing the company as a cool place to work, a place where you can use what you've studied and what you love and solve real-world problems."

Technology is drastically reshaping the industry and beyond, so why does construction endure an outdated perception when it comes to its digital offering.

"We've limited ourselves in terms of the applications of image processing" answers Mya. "Historically, we've focused on what's going on around the machine, but we need to focus on what is happening to the machine as well. Image processing is one way of knowing how much a machine is wearing down. No electronics are going to pick up on that, we need eyes on it, even if those eyes aren't human."

She adds that the construction equipment industry has the potential to follow the example of Google and Apple, companies that are creating augmented reality (AR) to look at all sorts of data in real-time, and measure it without a point of reference.

An exciting thought – that technologies like this could be the answer to improving machine maintenance, machine health, emission standards or safety. And if embracing the future means embracing the new and unknown, then Volvo CE's Hackathon has proved just how much is possible.

For more information on the Hackathon, watch the video here.
Mya Istanbouly is currently Volvo CE's Global Manager for Business Intelligence & Advanced Analytics and together with her team, leads the Business Intelligence & Advanced Analytics roadmap for Volvo CE. Prior to Volvo CE, Mya held the position of Data Visualisation Designer and Product Manager at a small Swedish startup. Before moving to Sweden, Mya was employed at one of Australia's largest banks as an analyst, focusing on Insurance, Marketing & Financial Services.
Image 1: 'Hackers' Sigma Software Group – and winners of the Best Hack Award.
Image 2: The traditional manual method of inspecting undercarriage wear.
Image 3: The event was the first of its kind at Volvo CE and Volvo Group Connected Solutions.
Image 4: Mya Istanbouly, Volvo CE's Global Manager Business Intelligence & Analytics and Hackathon organizer.