In the seventh episode of The Megaproject Listing, Volvo Construction Equipment (Volvo CE) explores the ambitious construction of a new metropolis outside the sprawling urban center of Cairo – a $45 billion project that will soon be home to five million people, making it the largest purpose-built capital in human history.
Cairo has been Egypt's capital for 1,000 of the country's 5,000 year history, is located close to some of the world's most renowned and ancient heritage sites and is currently home to some 23 million citizens – more than a fourth of Egypt's entire inhabitants. The city's dense population has created some of the worst traffic congestion in the world, with the average citizen spending anywhere from four to five hours stuck in traffic every day. And the problem is only set to worsen as the population is projected to reach 40 million by 2050. The government's solution is simple: move the capital.
In this episode released today, Volvo CE will showcase its role in building the new capital. The city will stretch over 700 km2 – about the size of Singapore – and have 21 residential districts, 2,000 schools and colleges as well as 1,250 new mosques and churches. It will also be the first smart city in Africa, with solar parks and electrified transportation. In a country where 96% of the population are crammed into 4% of the land – a new city of this stature next to a treasure trove of valued antiquities is a welcome addition.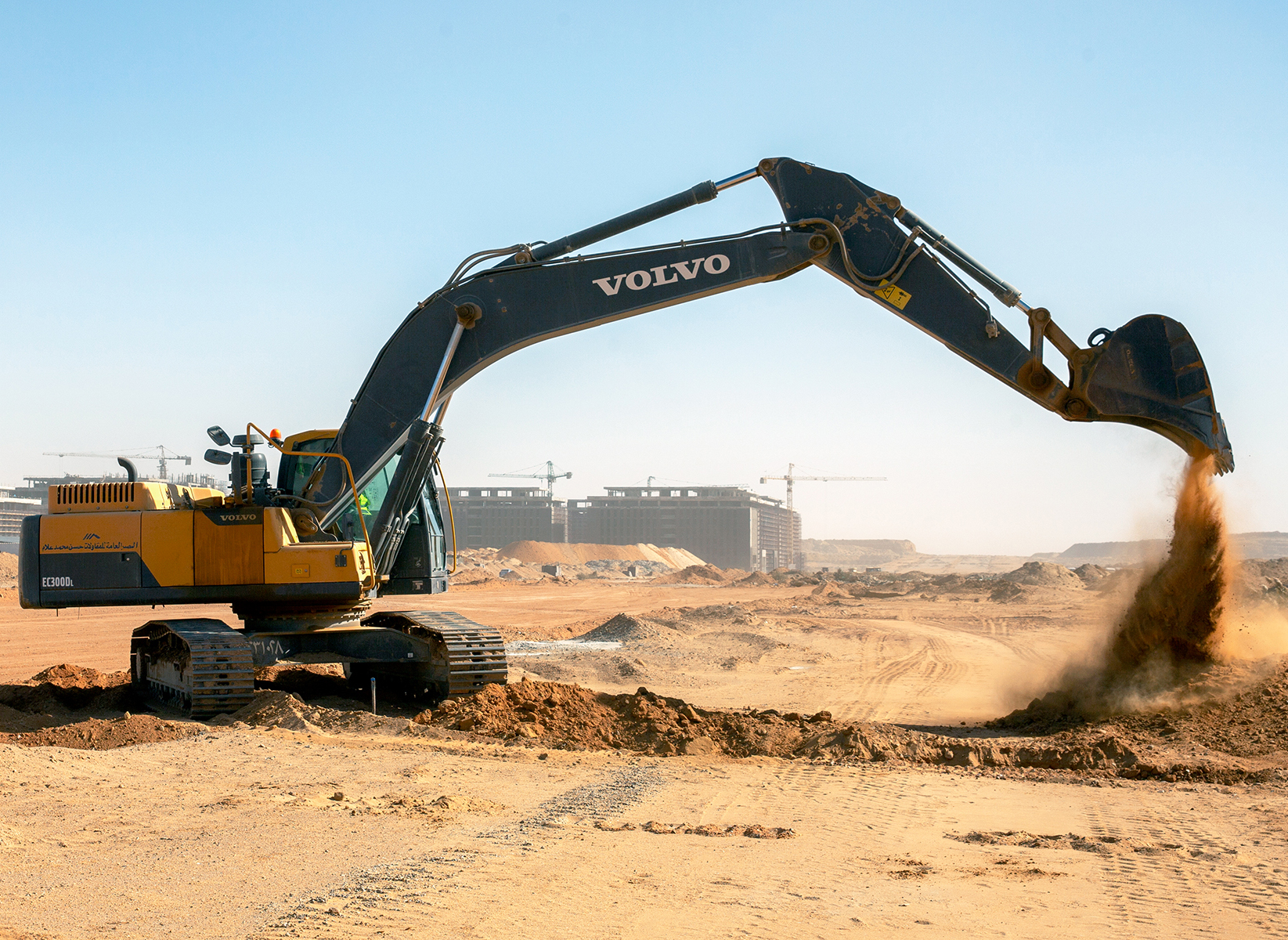 Volvo machines building Egypt's new capital.
Egypt's ancient construction feats are still marveled at today. But unlike The Great Pyramids of Giza – which took an estimated 85 years to build – this modern-day megaproject has risen from the sands in record time. Construction of the new capital began in 2017 and is set to be completed in 2022. Furthermore, most of the government buildings are scheduled to move into the new city as soon as June this year.

Tiffany Cheng, Global Director, External Communications, at Volvo CE, said: "This new city will change the lives of literally millions of people – making a positive impact on its people, families and workers not only for the next few years but for generations to come. And with sustainable developments such as solar parks and electric transportation, this project will stand as an example of urban planning at its best."

For further information and to see these films, please visit www.volvoce.com/global/en/spirit-magazine/egypts-new-wonder/