Volvo Construction Equipment (Volvo CE) has announced that it will enter the rigid hauler market with its own Volvo brand of rigid haulers in the second quarter of 2018. The development of the new four-model range has relied heavily on the longstanding rigid hauler expertise of Volvo CE's subsidiary Terex Trucks, combined with the technological strength of the Volvo Group. The range, which will initially be launched in less regulated markets, consists of the 45-ton R45D, 60-ton R60D, 72-ton R70D and the flagship 100-ton R100E.

The E-Series R100E is a completely new Volvo CE 100-ton (95-tonne) rigid hauler that combines a wealth of market and customer knowledge with proven components, new technologies and a striking new design – all providing a cost-effective and productive solution to fulfil the needs of today's mining and quarrying customers.
In-depth engineering review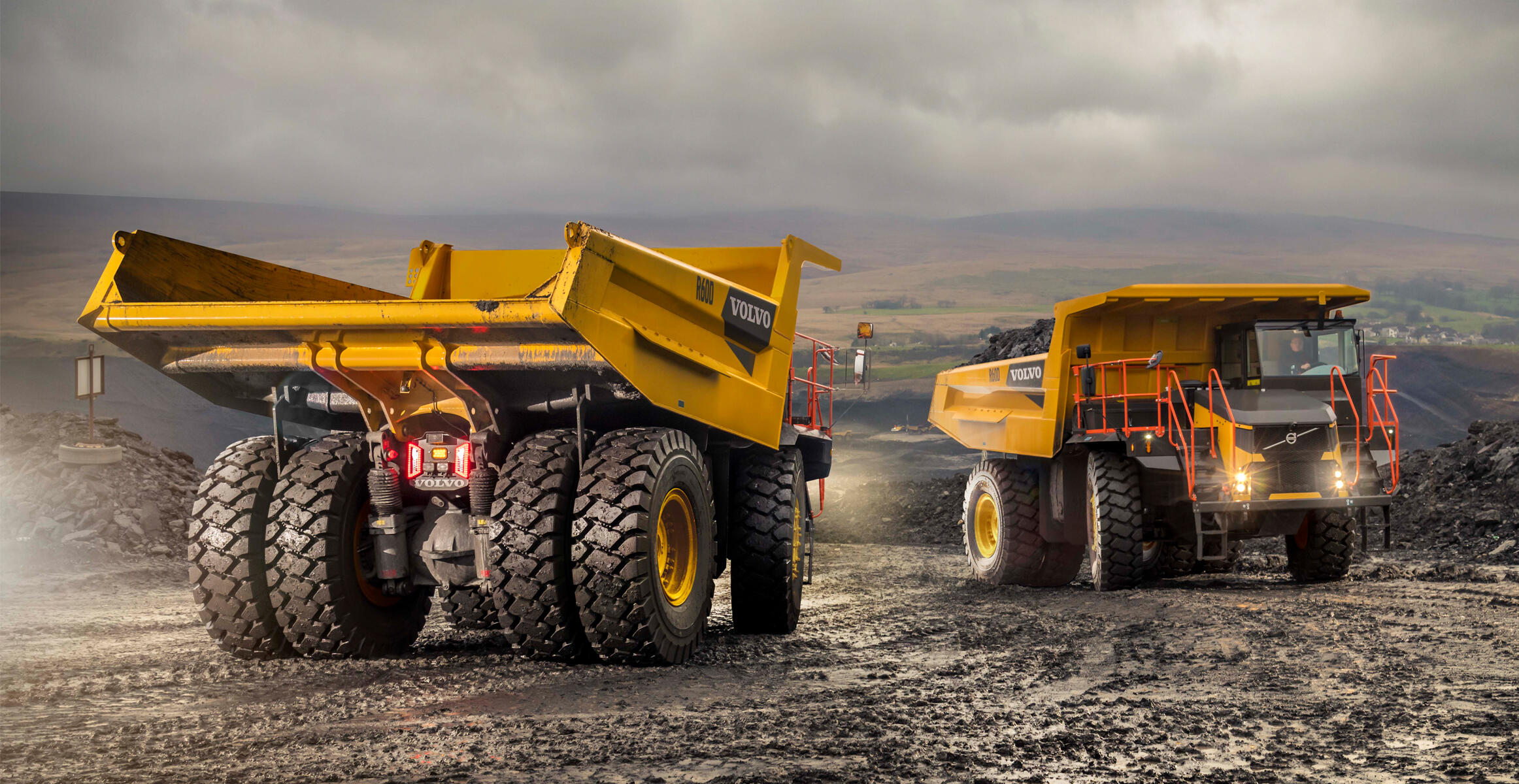 Based on the existing and well-proven Terex Trucks TR-Series, development of the D-Series R45D, R60D and R70D Volvo rigid haulers follows an in-depth engineering review, ensuring that the machines meet the standards expected from Volvo products in their target markets and segments. Improvements include greater visibility and safety systems, along with Volvo technical support and
branding.

As a result of the launch of the Volvo-branded rigid haulers, production of Terex Trucks rigid haulers will, over time, cease.

"Our purchase of Terex Trucks in 2014 was a strategic decision that allowed Volvo to offer customers a rigid hauler option," says Thomas Bitter, Senior Vice President of the Marketing and Product Portfolio (MaPP) function at Volvo CE. "Since then, we've been working to design a completely new rigid hauler that builds on Terex Trucks' 84-year heritage, while also incorporating Volvo CE's industry-leading technology and core values of quality, safety and environmental care. Today we move to the next stage, and the new Volvo machines, especially the E-Series R100E, are the outcome of this work. We're confident that they will impress customers working in the mining and quarrying segments."
New machines in focus
The all-new flagship R100E has been designed to meet customer demands for a rigid hauler that delivers high performance and productivity, low total cost of ownership, easy serviceability and good operator comfort. With its high capacity and hauling speeds, new V-shaped body, efficient hydraulics, intelligent monitoring systems and operator environment, the R100E will help customers move more material in less time.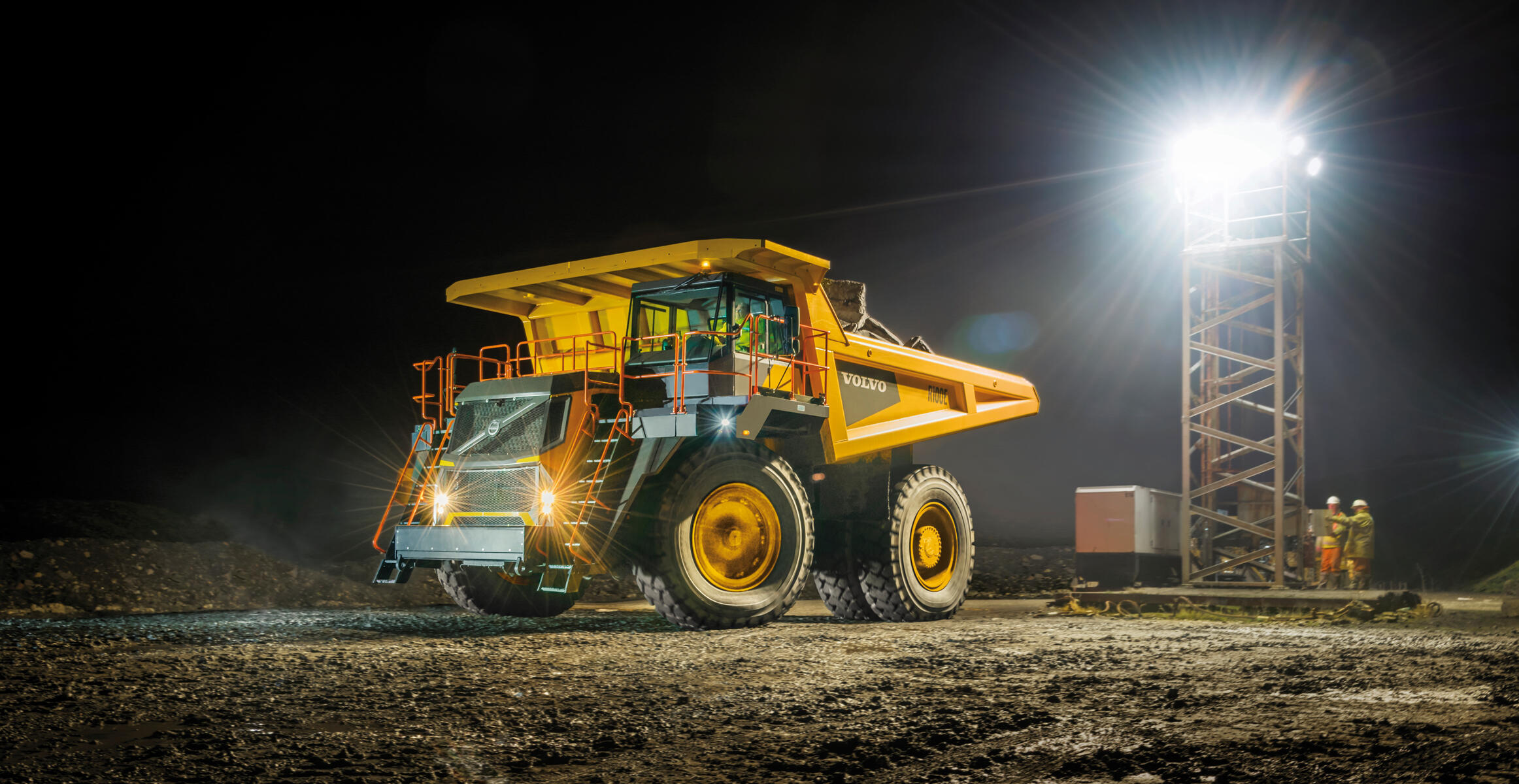 "Terex Trucks' rigid haulers are known for performing well in tough conditions, while also being easy to maintain and delivering low cost of ownership," says Paul Douglas, Volvo CE's Vice President of Rigid Haulers and Terex Trucks. "Our proven design has provided a strong DNA on which to help develop Volvo CE's innovative entry into this product line. The new E-Series R100E is a completely new machine that delivers stability, a long service life, high profitability, durability and comfort. And moreover, it's quick and simple to operate and maintain."
A bright future
The new Volvo-branded rigid haulers will be manufactured at the rebranded Volvo Motherwell production facility in Scotland and sold exclusively through the Volvo dealer network.

Editor's note: This announcement has no bearing on Volvo CE's Terex Trucks-branded articulated hauler range. Terex Trucks-branded articulated haulers will continue to be designed, built and developed at the Motherwell facility, and distributed using the pre-existing Terex Trucks independent dealer network.
For more information: https://www.volvoce.com/global/en/our-offer/rigid-haulers/