Whether it's the car you drive or the phone in your hand – and even the toothpaste you use – mined minerals can be found in so many of modern life's necessities. Consequently, the mining sector is crucial to today's world economy. According to the latest figures, the total revenue of the top mining companies worldwide was $496 billion. With different mineral deposits located all over the globe the mining sector operates in extreme and remote environments. From the Arctic Circle to the Australian desert – we've picked some of the most impressive mines from all corners of the world.
1. AS GOOD AS GOLD – KALGOORLIE SUPER PIT, Australia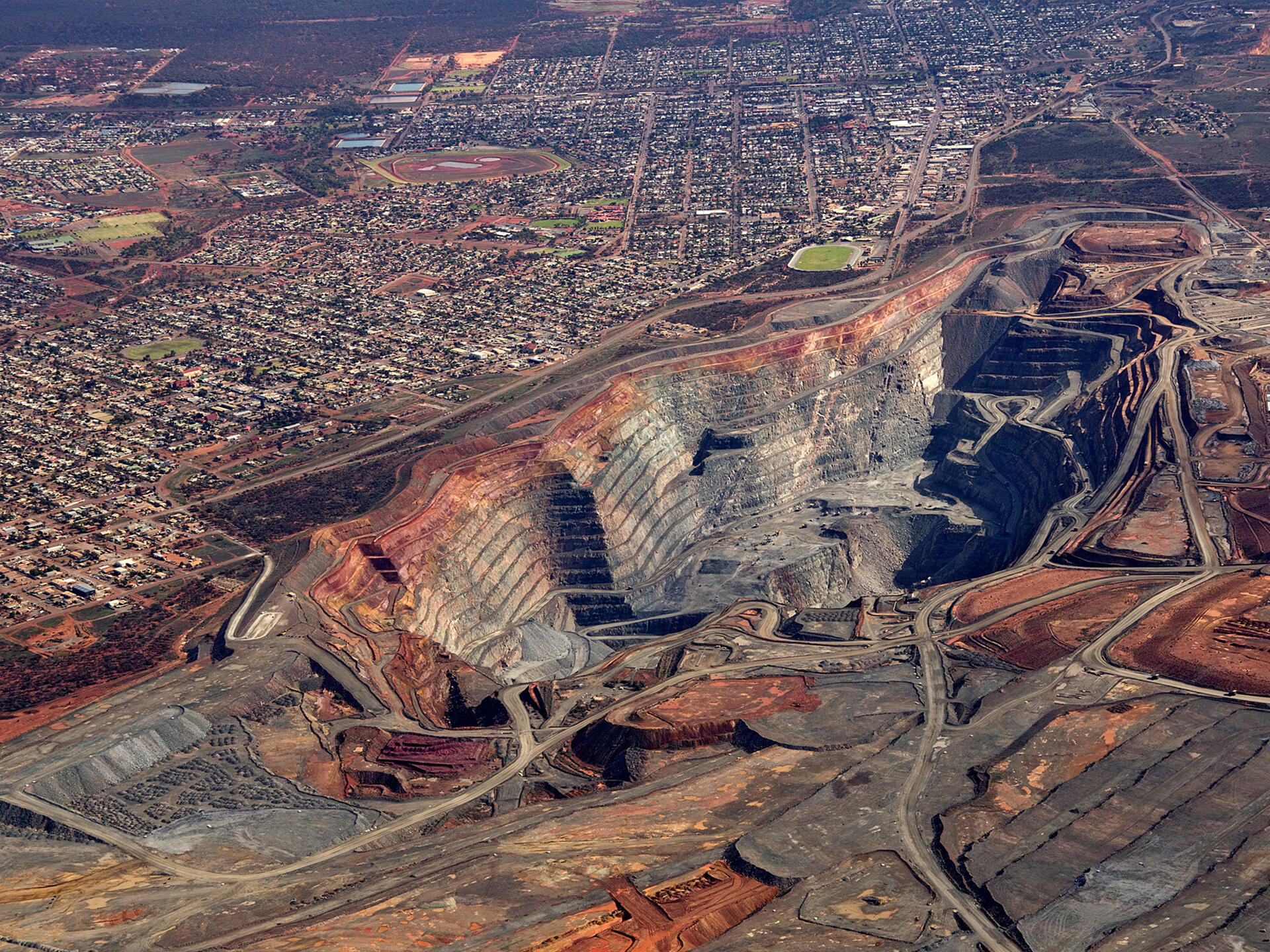 Located in Western Australia the Kalgoorlie Super Pit is one of the largest open pit gold mines in the country. At 600 meters deep, 3.5 kilometers long and 1.5 kilometers wide – it can even be seen from space. Originally a series of underground mines, the Super Pit was created in 1989 by Kalgoorlie Consolidated Gold Mines. Every year 15 million tons of rock are moved using conventional drills wheel loaders and haulers. From this ore, 23,000 kilograms of gold is extracted every year – this adds up to a whopping $980 million. The mine also contributes over $300 million to the local economy every year.
2. IMMENSE IRON ORE MINING – CARAJÁS, Brazil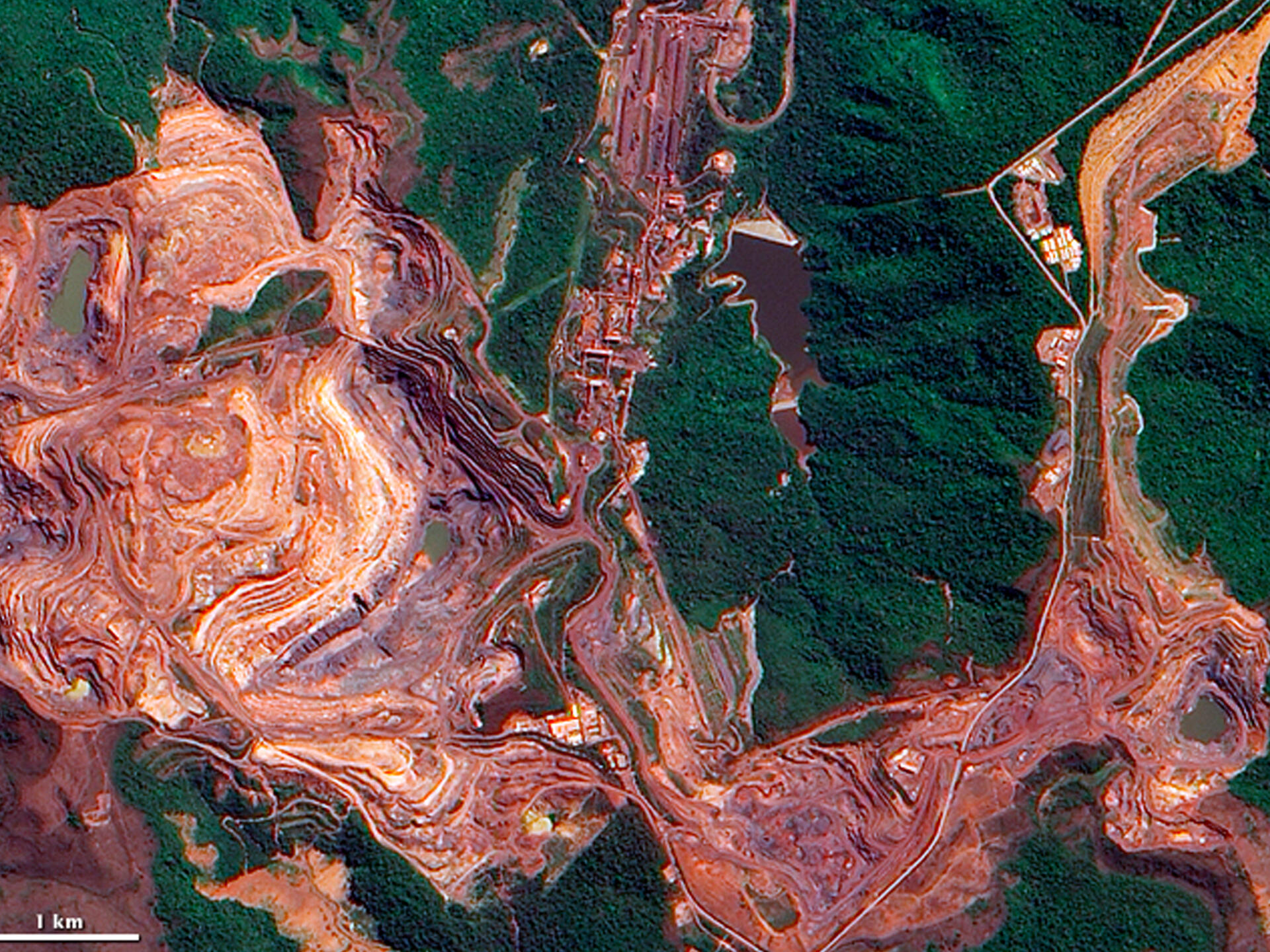 The world's largest iron ore mine is located in the state of Para in Northern Brazil. Carajás Mine is thought to hold 7.2 billion tons of iron ore in reserves. In 2007 $2.48 billion was invested in an expansion project. The project took three years to complete and added 30 million tons to the mine's yearly capacity. Brazil has historically been one of the world's largest exporters of iron ore. According to the latest figures, Australia is now responsible for over half of all iron ore exports by value. Latin America, excluding Mexico, and Caribbean countries account for one fifth.
3. DIAMONDS WITH AN EDGE – DIAVIK, Canada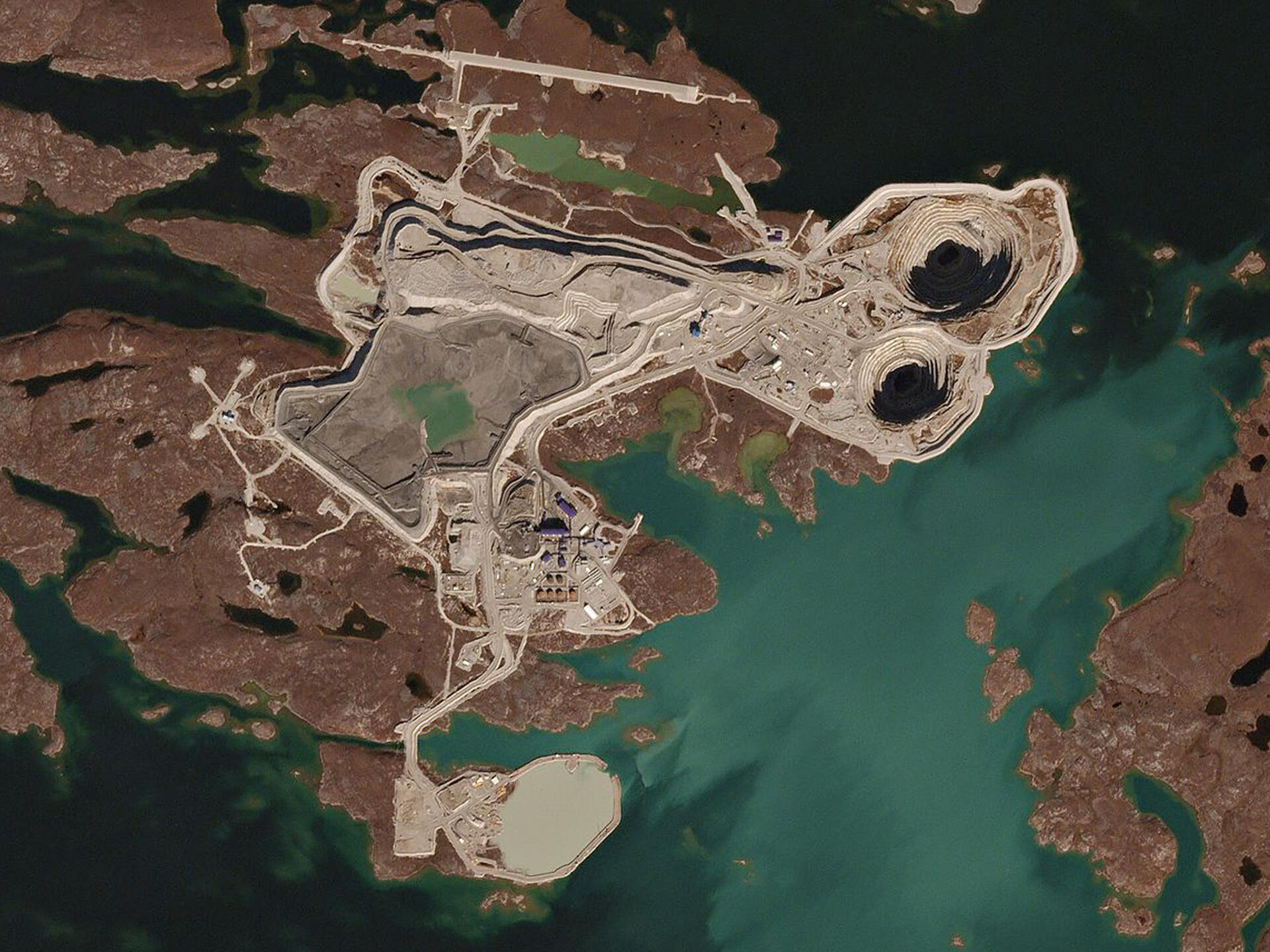 The Diavik Mine is the world's most distinguished diamond mine, producing over 100 million carats of diamonds since operations started in 2003. Located in a northern province of Canada, the mine is just 220 kilometers south of the Arctic Circle. Between 2000 and 2003, approximately $1 billion was spent building the mine's infrastructure – one of the largest capital investments undertaken in the history of Canadian mining. In 2015 the Diavik Foxfire was discovered, weighing in at 187.63 carats, the two-billion-year-old stone is the largest known diamond ever to be discovered in North America.
4. REACHING NEW DEPTHS – MPONENG, South Africa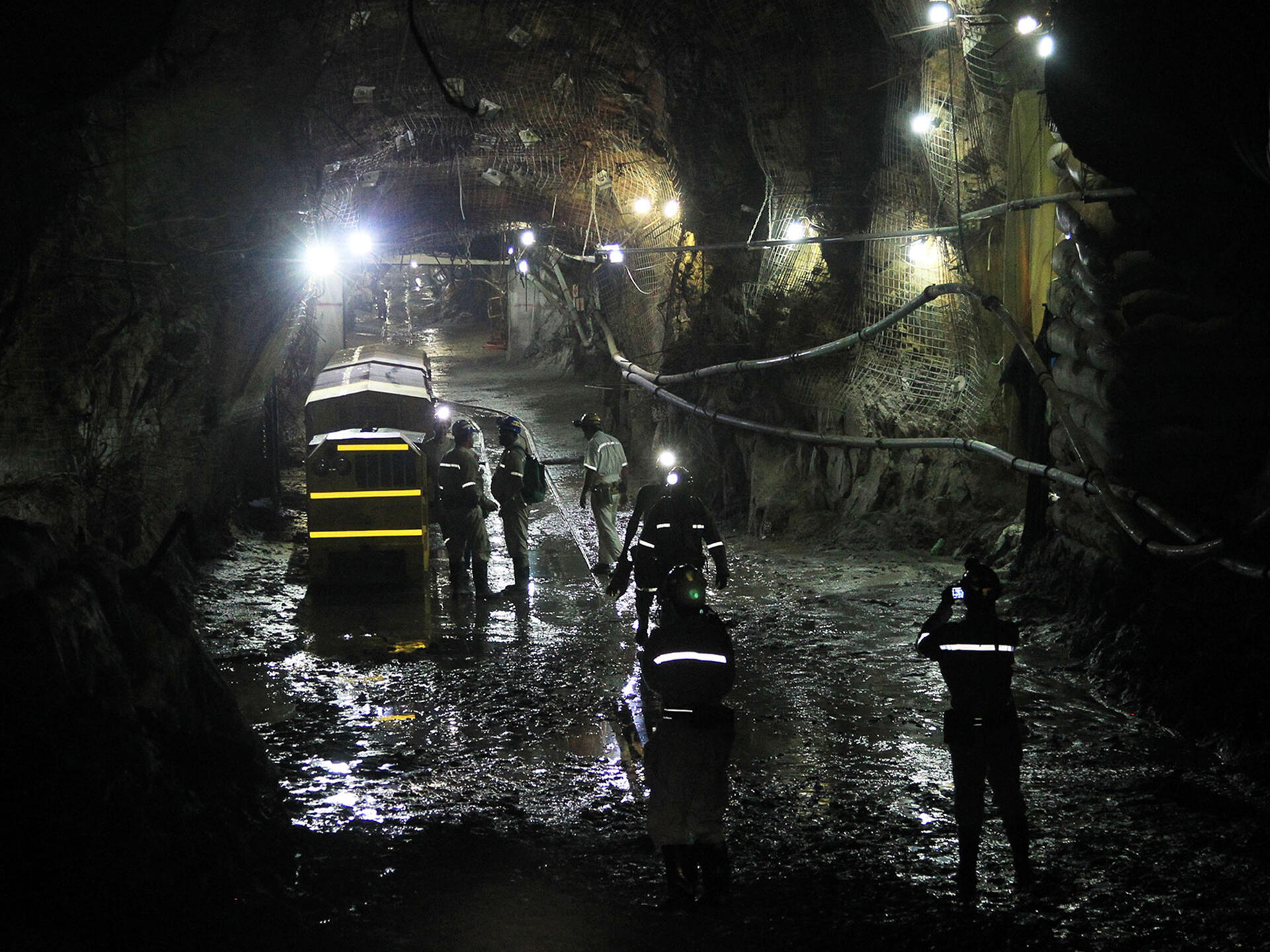 Located in South Africa's Gauteng province, the Mponeng gold mine is the deepest on earth – descending almost 4 kilometers. Temperatures this close to the earth's core can reach 60°C. But to ensure workers are kept safe, a series of five meter wide fans blow ice slurry into the mine. The mine is made up of around 400 kilometers of tunnels – that's longer than the New York subway. Around 4,000 workers descend into these tunnels every day by elevator. The 2.5 mile trip takes over 90 minutes. Everyday, nearly 3,000 kilograms of explosives are used to excavate 6,400 tons of rock. Sometimes these processes result in seismic activity, which can trigger around 600 earthquakes a month. Miners are kept alert to these dangers by seismic monitoring stations.
5. AS OLD AS TIME – NAZLET SABAHA, Egypt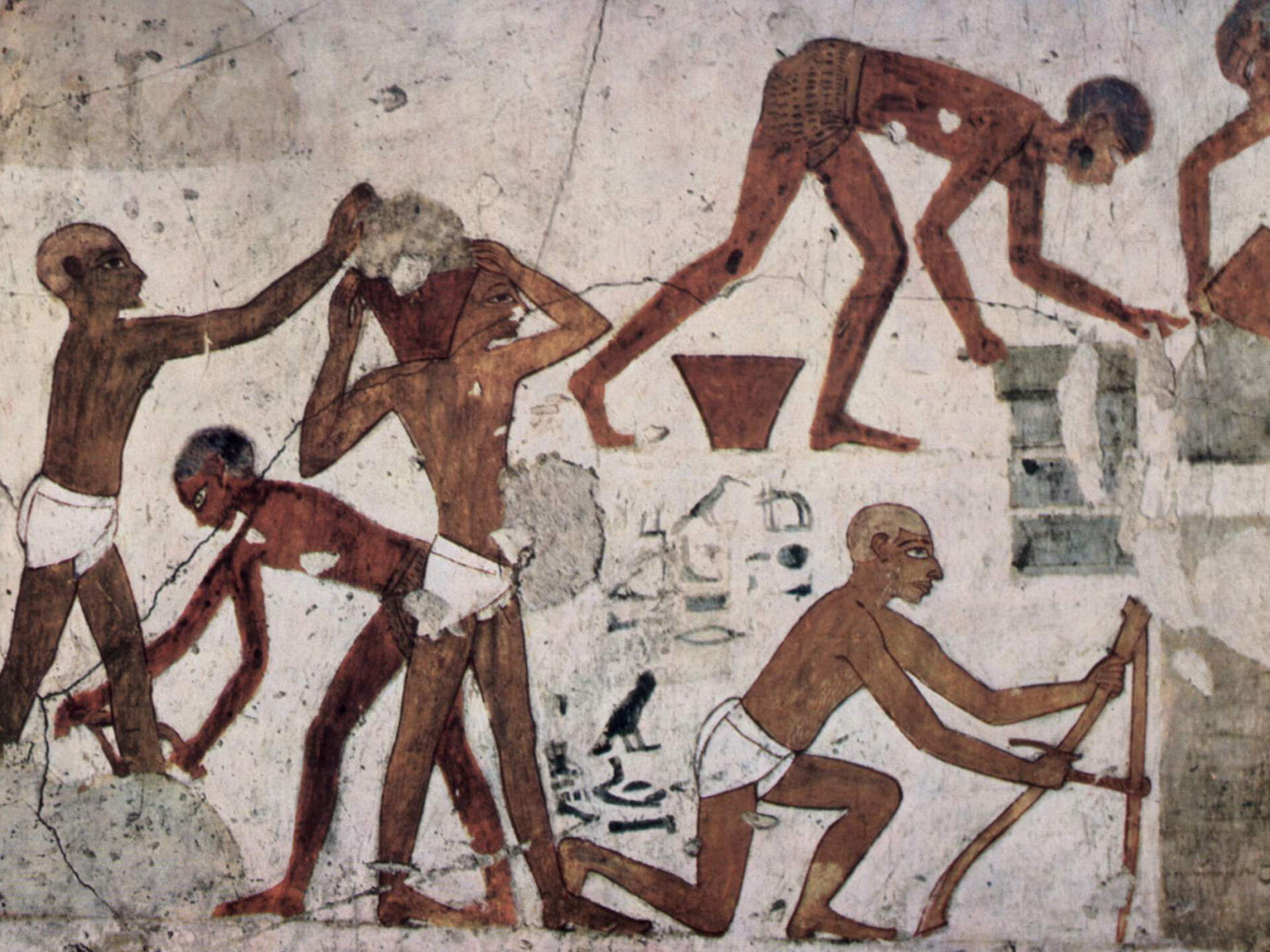 Machinery has revolutionized the way we mine. Our modern technology has made such huge leaps in our mining productivity that we can now move 100 tons of material in one go. But thousands of years ago miners didn't have Volvo's Rigid Hauler R100E to help with their workload. The most ancient mines in the world are thought to be 50,000 years old and can be found on the western banks of the River Nile . Here, they mined chert – a hard sedimentary rock that was used for tool-making and to strike sparks for fire. Although these mines are no longer in operation they highlight that the ingenuity of humankind began thousands of years ago.