Chromium, element number 24 of the periodic table, has been known since the late 1790s. Named after the Greek word for colour – chromos – Chromium's super hardness gives stainless steel its good looks and ability to build structures that can withstand corrosive environments – from subsea pipelines and car exhausts to sewage containers. Chromium can also be used to plate steel: when dissolved in a bath of acid and an electric current passed through it, the chromium sticks to the surface of the metal, giving it a mirror-like finish.
Prospecting for shiny metals
Chromium is also a relatively rare mineral, with South Africa claiming up to 70% of the earth's reserves. But neighboring island Madagascar also has significant deposits, and it was to this, the world's fourth largest island, that Indian exploration firm APC sent its geologists to scout for suitable mining opportunities. They struck lucky, and one day's drive north of the capital of Antananarivo APC has found and secured the mining concession over a vast 59,000 hectares of chromite-rich land.
This is APC's first venture into running its own mine. New to production the company might be, but its MBA-educated managing director Pari Appusamy knows the value of investing in quality equipment. "Excavators are the soul of the whole project," says Appusamy, "We need them to strip the overburden, then expose and extract the chrome body. Then they load haulers with the ore for transporting the 1.5 km to the beneficiation plant for crushing and processing. While we have bought some used equipment for other parts of the process, it's crucial that the excavators deliver high uptime over their 12-hour workday, and that is why we invested in a new fleet of six Volvo EC480D excavators. We opted against having lots of smaller machines in favor of fewer, but larger general-purpose production machines, who we believed are more suitable for the task. We chose Volvo's 50 tonne class excavators because I am a fan of the brand, the machine quality is high and the support we get from Materauto, the local customer support and sub-dealer, is consistently excellent."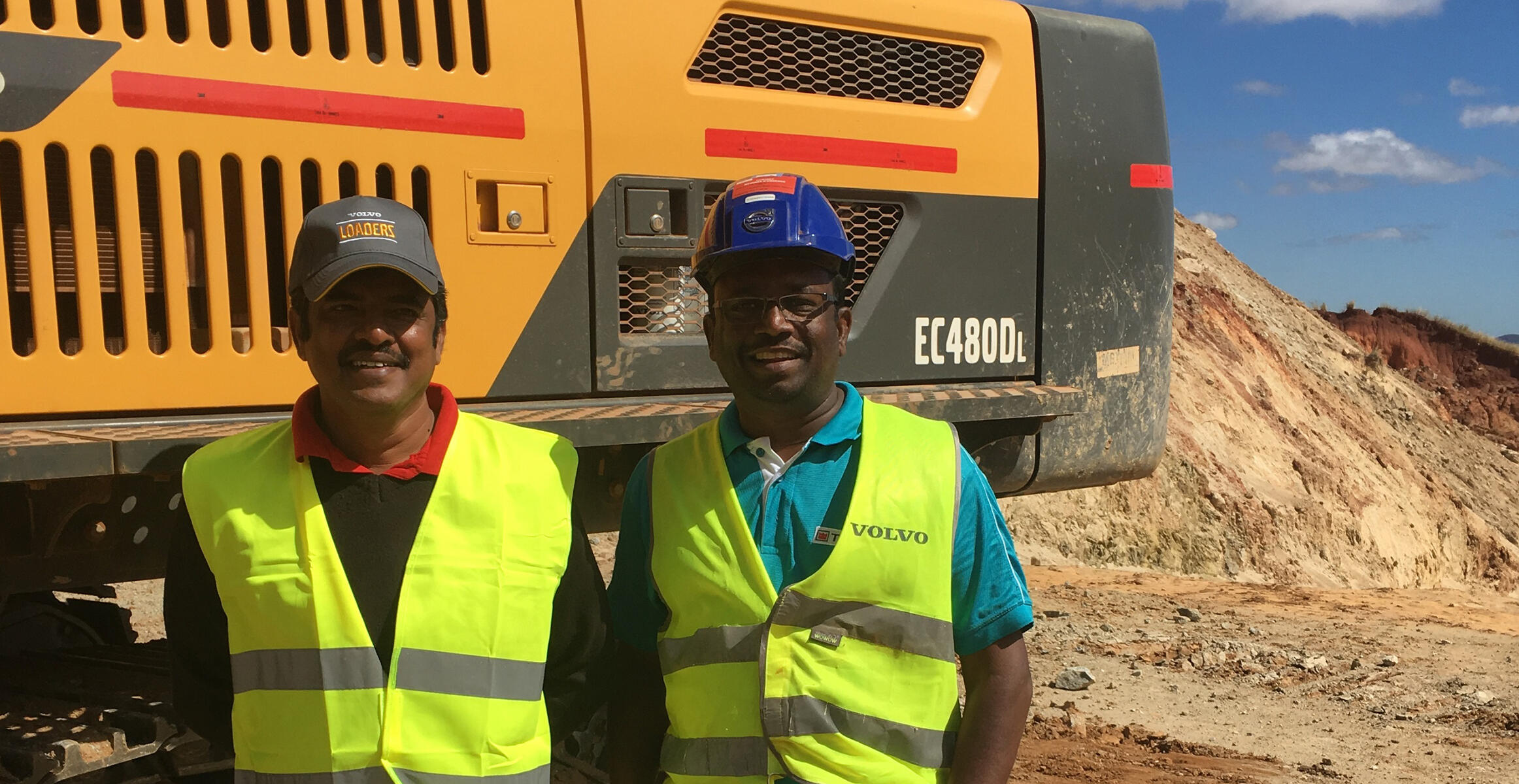 Abrasion resistant
The excavators are currently working on an ore body that is 25m wide, 600m long and 80 meters deep. The Volvo EC480D is well suited to the task, as it is a heavy-duty crawler excavator that is exceptionally productive and lowers operating costs through reduced fuel consumption and simple maintenance requirements. Powered by a proven D13 Volvo engine, the EC480D delivers high digging and breakout forces, alongside reduced emissions and good fuel efficiency. Chromite is an extremely abrasive ore, and the rock buckets fitted to the excavators have had additional steel welded to prolong bucket life.
The Volvo EC480D crawler excavator has been designed not only for ease of operation but also for simple maintenance. Major repairs and servicing is carried out by Materauto, which also provides local customer support, under the direction of its General Manager Alexandre Dupré, and a local APC team conducts daily maintenance checks. These are quickly and easily carried out, thanks to grouped service points and large opening doors, helping to get the most out of every operating shift. Materauto are in their turn supported by the Volvo Construction Equipment dealer, Leal Equipements, based in Mauritius, if and when necessary.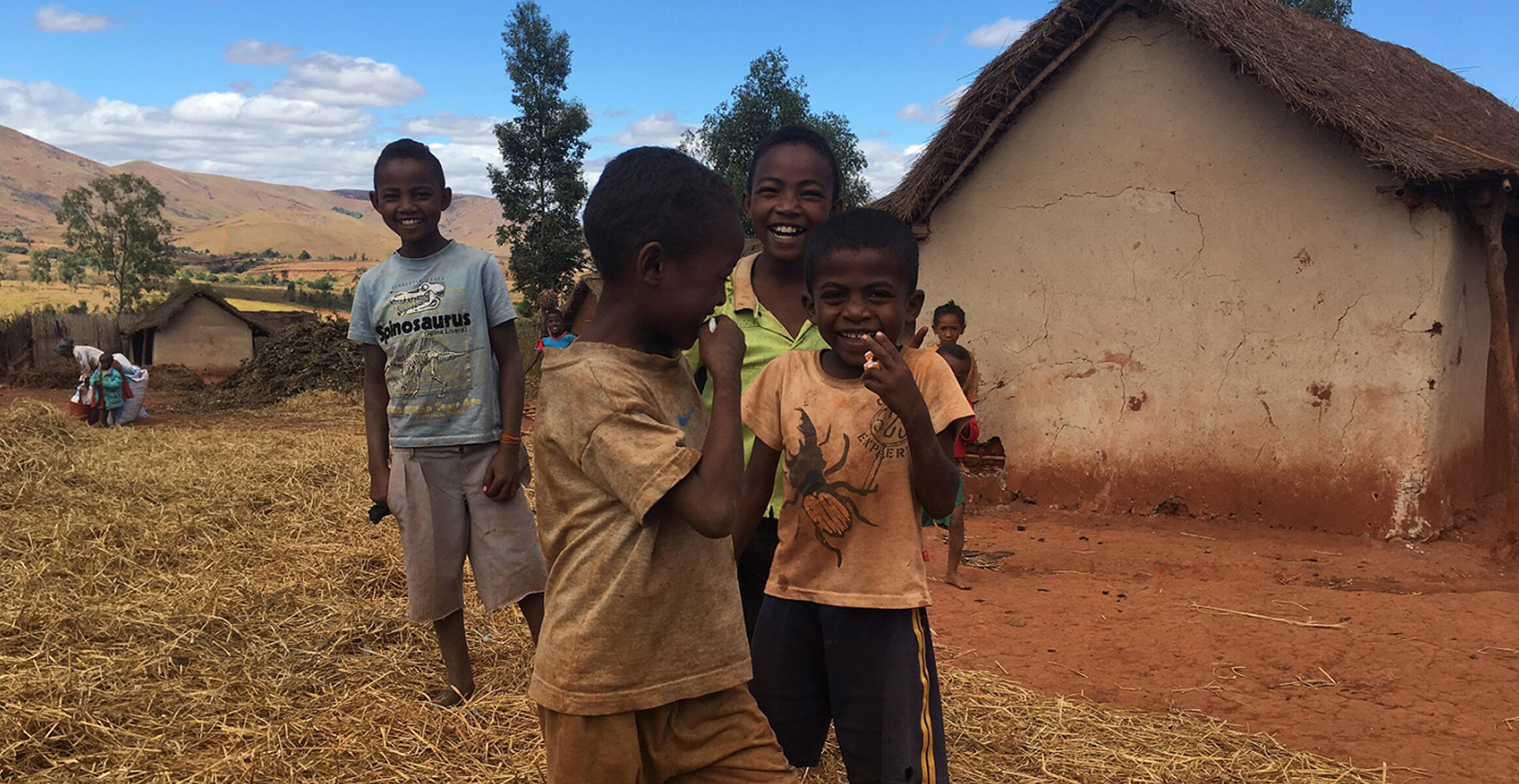 It's still early days for the project, with mining sites opening all the time and production output forecast to double in 2019. (The company has identified 120 potential sites within its concession that have commercially attractive ore bodies.) But APC is also keen for the local community to benefit from the success of the project. "Madagascar remains a poor country, with a large majority of the country's 21 million people living on less than $2 a day," says Appusamy. "We are in a good position to help, and 96% of our 250 employees at the mine are local people. Our building and exploration skills can also help the local communities, and so far, we have built 80 km of roads, constructed three new schools and bored wells that has brought clean freshwater to 10 villages."
Image 1: Volvo EC480D on site in Madagascar
Image 2: L-R Pari Appusamy, APC Managing Director, and Sunguttuvan Chandrasekaran, APC Technical Director
Image 3: Local communities have benefitted from the work at APC