Rubbing shoulders with mega brands such as Samsung, BMW, Bacardi and Chanel, the latest Volvo CE brand movie 'Building Tomorrow' has been presented with a bronze award in the B2B category in this year's prestigious Brand Film Festival. The annual awards celebrate the best of brand storytelling throughout Europe and were presented at a dinner in London attended by 200 of Europe's leading filmmakers and brand builders.
The awards recognize that as it becomes harder to reach audiences through traditional media (newspapers, TV, magazines), companies are developing their own branded content films. These deliver visually powerful stories that subtly deliver the brand's messages.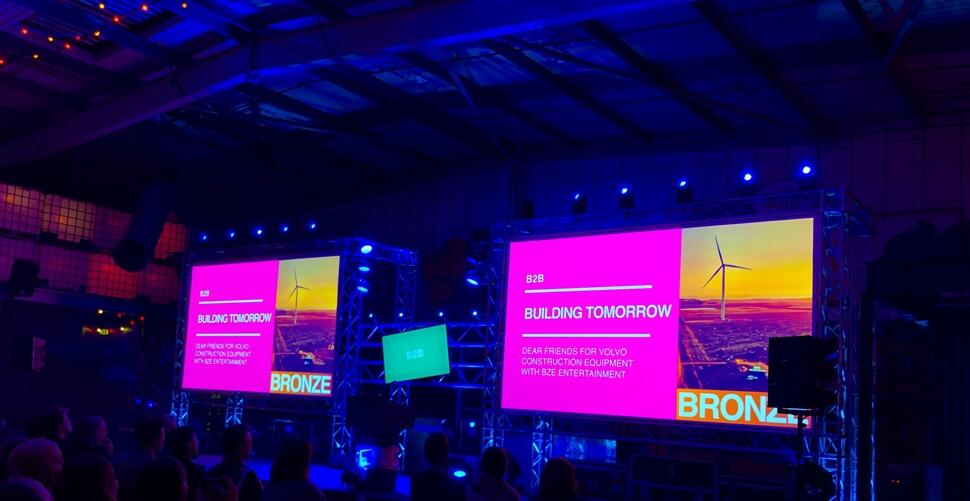 Brand movie 'Building Tomorrow' presented at the Brand Film Festival event.
The three-minute Volvo film 'Building Tomorrow' brings together a range of customer success stories from around the world. It also showcases how the construction industry is working more innovatively than ever before to create a better future for generations to come.