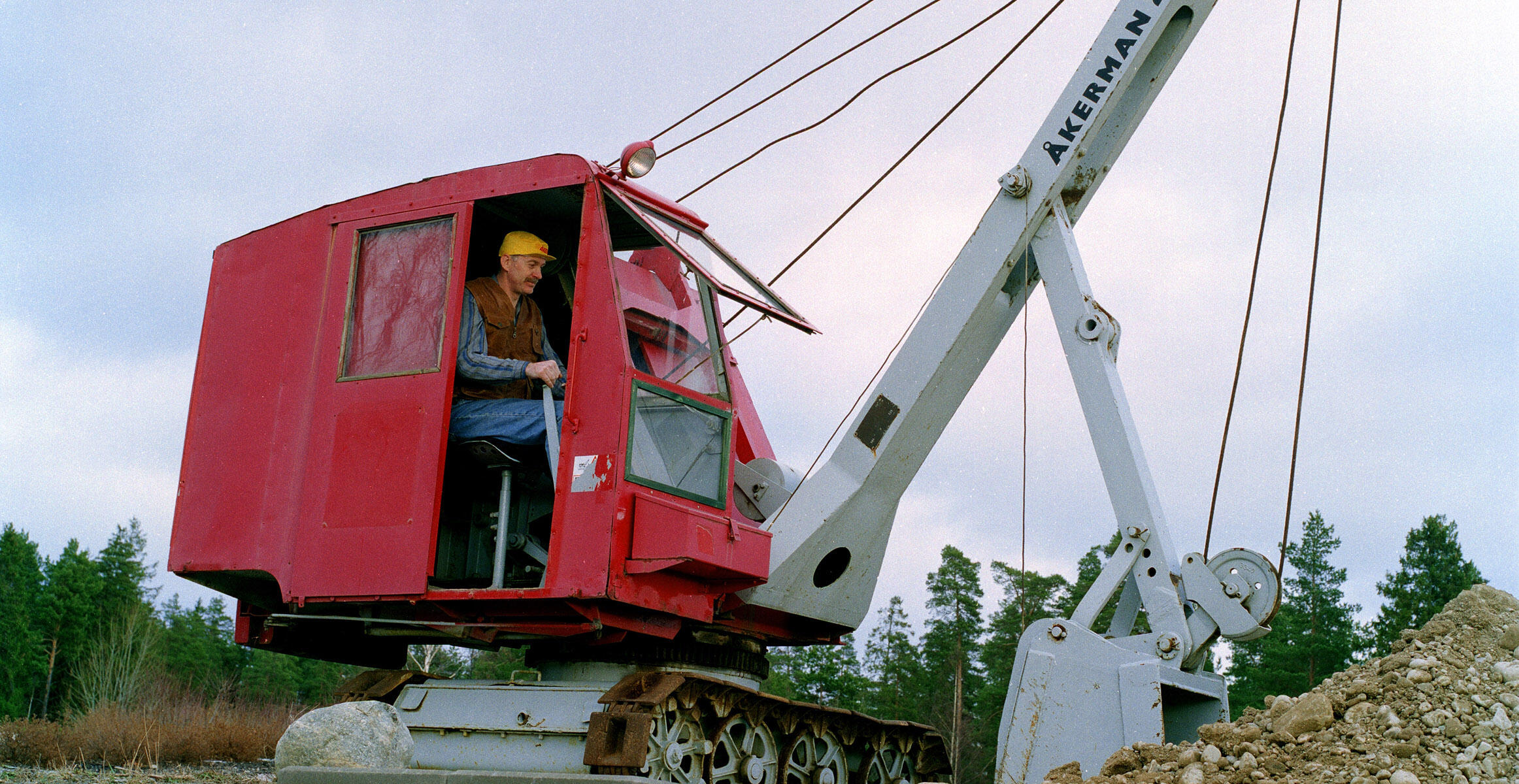 With a history that can be traced all the way back to 1832, Volvo CE is one of the true pioneers of the construction equipment industry. The company is famed for its innovations in wheel loaders and articulated haulers, but also boasts more than 75 years of excavator experience.

In 1939, Swedish company Åkerman launched its first 8-ton rope shovel. The machine was such a success that by 1956, Åkerman specialized entirely in excavators and by 1985, had sold more than 10,000 units globally. Volvo CE acquired Åkerman in 1991 and with it a whole wealth of knowledge and expertise.

With the acquisition of Samsung Heavy Industries' construction equipment division in 1998, including established excavator manufacturing operations in Korea, Volvo branded excavators leapt onto the global stage. Today, Volvo CE has R&D facilities for excavators around the world and excavator manufacturing plants in eight locations – and demand keeps on growing. Volvo is among the top brands for excavators globally and over the last five years, Volvo CE has achieved the strongest market share growth for crawler and wheeled excavators in the competitive European market.

The Volvo excavator range has likewise grown in size over the years, encompassing machines from 1.5 to 90 tons (compact, crawler and wheeled excavators, high-reach demolition machines and pipelayers).

"Excavators account for a large proportion of the overall construction equipment market – and the excavator market is growing," says Carl Slotte, president of Volvo CE Sales Region EMEA. "This makes excavators an important strategic product for Volvo CE."

Digging in the city
One reason Volvo CE sees behind the growth is increasing urbanization. "Wheeled excavators are an attractive machine for contractors working in city environments; they are easy to transport, easy to maneuver for precise digging, and do not risk damaging paved surfaces," Slotte says.

Volvo CE has also noted a growing trend for short-swing radius machines. "Short-swing radius machines are ideal for maneuvering in city conditions where space may be limited. When working on a road, for example, their compactness means less disruption to other lanes and the flow of traffic. A case in point: our EWR150E was one of our best-selling models in the Nordic countries last year. As urbanization continues, we expect wheeled and short-swing radius excavators to become even more popular."

Urban areas are currently developing worldwide at a rapid rate. By 2050, around 66% of the world's population is expected to live in urban areas, according to UN projections. Over 60% of the land projected to become urban by 2030 is yet to be built. With this in mind, Volvo CE is busy planning for the future with new technologies to make construction quieter, safer, more efficient and more environmentally friendly; always working towards its goal of zero unplanned stops, zero emissions and zero accidents.


Excavators of the future
Earlier this year, Volvo CE unveiled the EX2 fully electric prototype compact excavator. The EX2 delivers the same power and force as its conventional counterpart with enough battery power to operate for eight hours in tough ground conditions – but with zero emissions, 10 times higher efficiency, and 10 times less noise.

"The EX2 is purely a research project at the moment but it showcases how our vision of high performance and environmental care could be realized. And as we leverage the knowledge and experience of the Volvo Group within the area of electromobility, we know that electric machines are part of our future sooner or later," Slotte says.

"Whether designing the excavators of today or tomorrow, we cooperate with and involve our customers to meet the challenges they face – of fuel efficiency, emissions, noise, safety, versatility, maneuverability and controllability – to produce the very best machines we can. Our mission is to build the world we want to live in," he concludes.