The HX01 prototype autonomous, battery-electric, load carrier from Volvo Construction Equipment (Volvo CE) is taking the industry by storm. This week, the machine picked up another two awards: the International Quality Innovation Award and the Innovation of Innovations Award. In December, the HX01 was awarded the Swedish Institute for Quality's (SIQ) Quality Innovation of the Year Award in the Potential Innovations category. On winning this accolade, it qualified to enter the international part of the competition along with around 100 other international finalists. After emerging victorious in this too, the HX01 became a contender for the coveted Innovation of Innovations Award which it also won. The Quality Innovation Award is an annual, international competition which recognizes innovations that are novel, relevant, revolutionary and practical. Potential innovations are those classed as innovations which are not yet commercialized but are extremely promising and are predicted to be gamechangers when they are introduced to the market.
Transforming the industry
The HX01 is one element of an electric site research project that is predicted to reduce carbon emissions by up to 95% and lower total cost of ownership by 25%. The project aims to electrify a transport stage in a quarry – from excavation to primary crushing and transport to secondary crushing.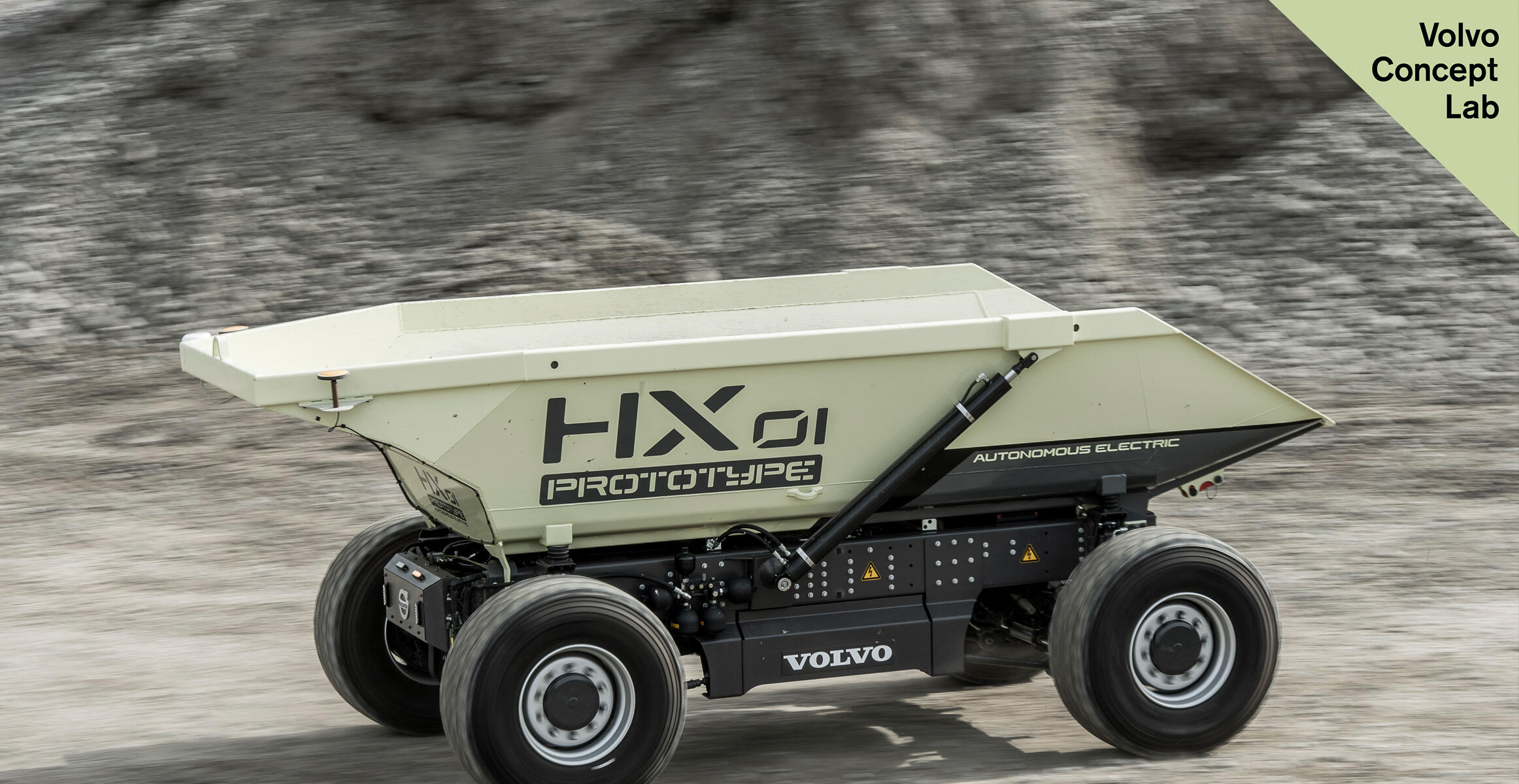 "Volvo CE is committed to exploring the technology of the future, so we are extremely proud to win these awards which recognize our innovative capabilities," says Patrik Lundblad, chief technology officer at Volvo CE. "The HX01 is part of a complete site solution which combines electromobility, automation and intelligent machines and forms part of Volvo CE's long-term ambition to achieve sustainable transport solutions. These awards are a tribute to the hard work and vision of Volvo CE's skilled employees who continuously push the boundaries of technology and innovation."
Award-winning innovation
Since 2011, the Quality Innovation Award has recognized organizations that present not just innovative solutions, but innovations that have been created using a systematic approach to meet clearly identified customer needs.

Speaking about Volvo CE's winning entry, Karl Schultz, chairman of the Swedish Examination Board of the Quality Innovation Award, said: "The HX01 concept demonstrates impressive and promising results in the reduction of CO2 and total cost of ownership. By developing the combination of electric propulsion and autonomous operation, the HX01 gives us a glimpse of what future transportation systems and construction sites will look like."

Volvo CE was presented with the Swedish Quality Innovation Award on January 30th in Stockholm. The company received the International Quality Innovation Award and the Innovation of Innovations Award on February 2nd in Prague.
Picture caption one, from left: Johan Sjöberg, Joakim Unnebäck and Rikard Mäki from Volvo CE collect the prestigious awards for the HX01 prototype.
Picture caption two: Volvo CE's award-winning concept HX01 autonomous, battery-electric, load carrier in action.