Launched on the eve of UN World Environment Day, Volvo Construction Equipment is hosting a new initiative working with partners to drive sustainability across the construction industry. This is not restricted to the manufacture and operation of construction equipment, but rather stretches the length of the construction industry's value chain, from extraction and production of building materials, to road and general construction, to demolition and recycling. The Construction Climate Challenge (CCC) aims to create a dialogue with industry representatives, academics and politicians, as well as providing funding for new research and share existing knowledge and resources to help the industry make a difference for generations to come.
Mutual obligation
Climate change is not going away – and the entire construction industry has an obligation to do something about it. As former Volvo Group President and CEO, Pehr G. Gyllenhammar said as long ago as 1972, 'We are part of the problem – but we are also part of the solution'.

The key word here is part. Volvo CE has long been committed to reducing harmful emissions from its products and facilities – environmental care is one of the company's core values – but reducing CO2 emissions requires a coordinated action from companies across the entire construction industry supply chain.

"We've been working on reducing emissions through our own internal initiatives for many years – and to considerable success. In December 2013, for example, we achieved carbon neutrality at our articulated hauler production facility in Braås, Sweden. However, we cannot address climate issues by ourselves," says Volvo CE President, Martin Weissburg.

"We joined the Volvo Group's commitment to the WWF Climate Savers program in 2012, becoming the first construction equipment manufacturer to do so – but still that's not enough," he adds.
Filling the gaps
The first step in the CCC involves evaluating existing research on environmental management, identifying research that still needs to be carried out and then making this information readily available to interested parties in the industry.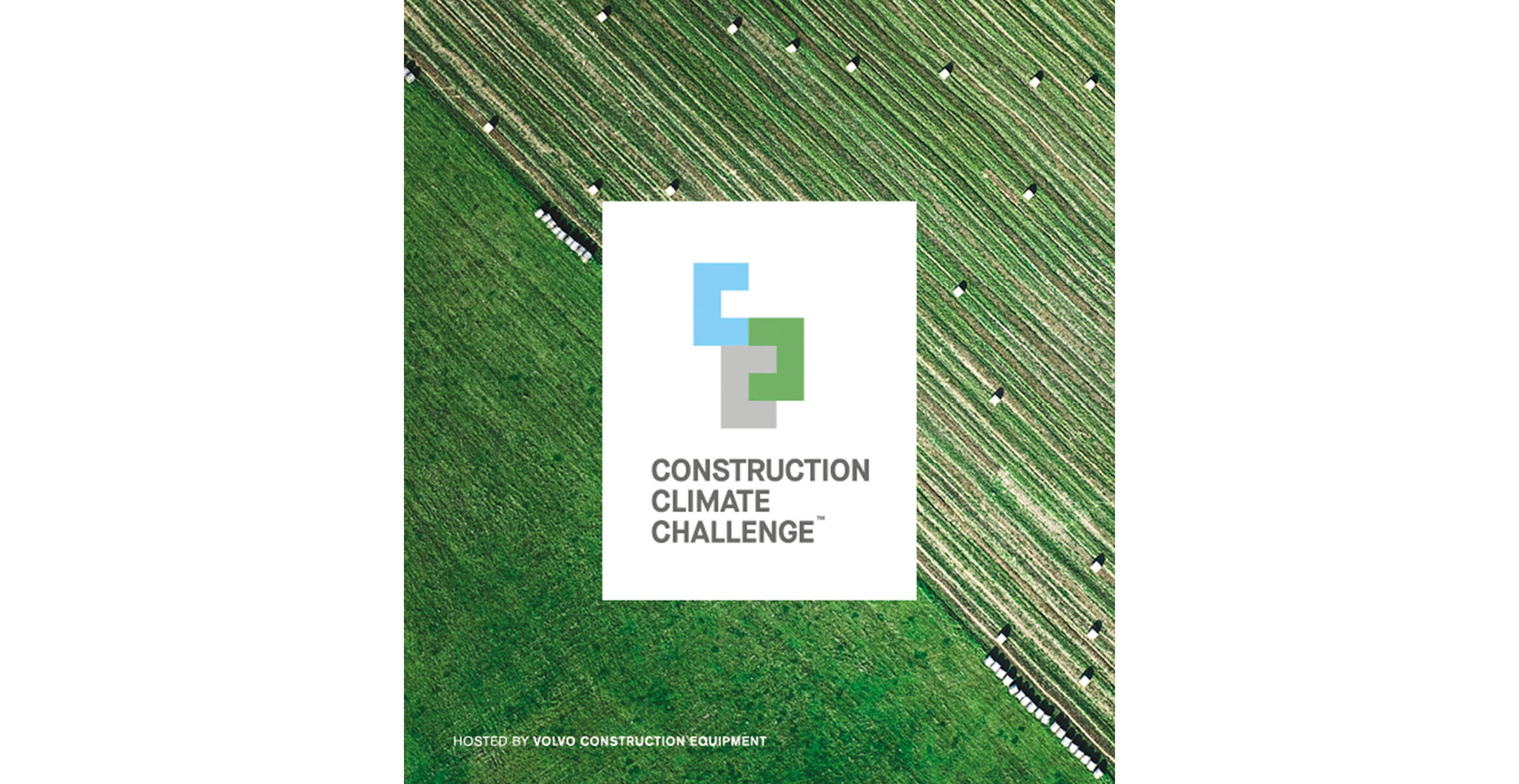 To this end, Volvo CE invited researchers, professors and PhD students from around the world, as well as R&D employees working at the company, to a two-day workshop on climate change in September 2013. The participants determined a total of 112 activities within four research themes, such as sustainable business models, that a working party of Volvo CE employees will now refine and discuss with the other CCC participants.

In the future researchers will be able to apply for funding for projects falling within these themes, while participants will be kept up-to-date with all the latest findings.

"The CCC is the perfect complement to our work with the WWF Climate Savers program and our commitment to be a climate leader in the construction equipment industry," says Weissburg. "Whereas the latter focuses on dramatically bringing down CO2 levels in the short term, the CCC is designed to foster a long-term widespread culture of sustainability."
Impactful research – today
Commissioning and implementing environmental research is not just a dream for the future, however. Volvo CE is already funding studies within its own Manufacturing Research department (part of Operations Europe). Anna Sannö, a Volvo employee and industrial PhD student at Mälardalen University, for example, began work on an environmental management project within the CCC's remit in 2012.

"People are well aware of the evolution of the concept of sustainability in Volvo CE's products over the years – but improvements to manufacturing methods typically generate much less attention," says Sannö. "My PhD project involves reviewing how these manufacturing improvements have been implemented at Volvo CE's production sites since the 1970s – and identifying the factors that have made them a success, so as to replicate them in the future. The project is all about learning from the past to benefit the future – which is also the foundation for the CCC."

"Our research department has already made a good start but we have a long way to go and realize we can make a bigger impact on climate change if we work together – with academics, politicians and industry peers," Weissburg concludes. "It is our aim for the CCC to become the default arena for discussion around climate research, project funding and strategy implementation in the construction industry over the next 10 years. If we can achieve this, we can make a useful contribution on reducing the industry's impact on climate change."

Visit www.ConstructionClimateChallenge.com for more information or
Facebook: /ConstructionClimateChallenge
Twitter: /HostedbyVolvoCE
Images