Successfully developing Stage IV (EU) and Tier 4 Final (US) compliant engines that meet all emission, quality, efficiency and reliability targets before the strict legislation comes into force has been one of the highest priorities for Volvo Construction Equipment's (Volvo CE) Technology function since the regulations were announced five years ago. In fact, in terms of investment, it's the second largest development project in the whole of the Volvo Group's history.
Advanced Volvo technology
For engines 56 kW (75 hp) and greater, Volvo CE will meet the legislative requirements and deliver improved fuel efficiency through a combination of in-cylinder and external solutions as well as selective catalytic reduction (SCR) technology. To date, this technology has been through over 100,000 hours of rigorous testing – including engine test benches and multi-application field testing in prototype articulated haulers, wheel loaders and excavators. But that's not all – Volvo CE enjoys the enviable position of having the strength of the Volvo Group behind it and all the benefits this brings for sharing technology. "The Stage IV/Tier 4f legislation states that nitrogen oxide (NOx) levels must be reduced from the current Stage IIIB/Tier 4 interim levels of 2.0g/kWh to 0.4g/kWh – representing a 80% decrease," explains Jan Guthammar, chief project manager for Volvo CE's Stage IV/Tier 4f initiative. "To meet this new requirement, Volvo CE has applied SCR – a technology that Volvo Trucks has used since 2005. We have capitalized on the vast experience within the Volvo Group and the millions of hours of real world testing the technology has already been through. This helped us adapt the solution for construction equipment and ensures our solution will function with the required performance and reliability levels in all the applications, climates and environments our customers operate in."
Behind the scenes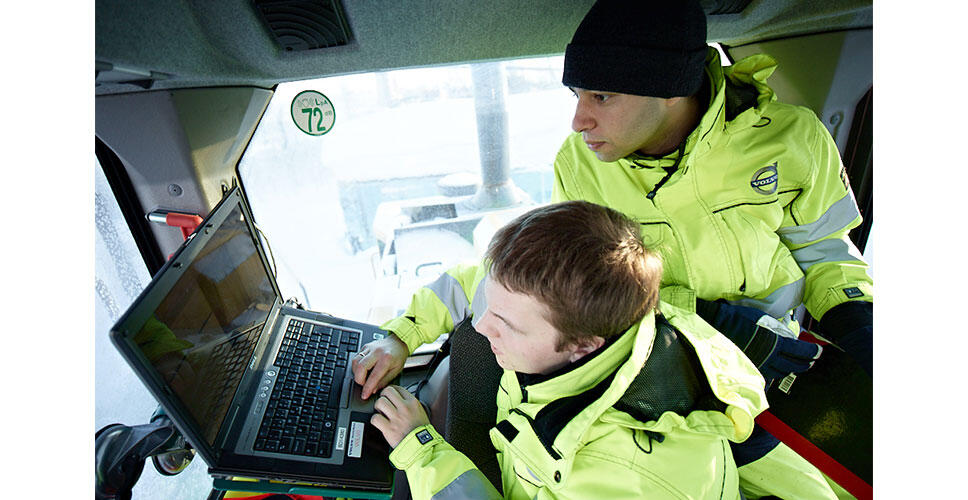 As part of the testing and validation process, prototype articulated haulers, wheel loaders and excavators fitted with Volvo's Stage IV/Tier 4f technology were shipped to remote locations for cold climate, high altitude and summer testing. Each testing expedition involves around 100 engine and machine engineers, who together carry out hundreds of tests over the month-long expedition. The tests are repeated twice – once during the development phase and once later on in the process for verification.
Volvo CE holds its winter expeditions at the deepest point of winter in Kiruna, in the far north of Sweden, close to the Arctic Circle, where temperatures drop (and stay) well below -30°C. The cold climate testing was held at the Kiruna mine – the largest and most modern underground iron ore mine in the world. Here, a Volvo customer who operates at the production site incorporated the prototype machines into his fleet. This meant that not only could Volvo engineers collect data and monitor performance in a real life situation, but they were also able to understand how the new technology felt from the operator's point of view. Other tests included repeating standard working cycles and cold start optimization. "Facing freezing temperatures in cold climate testing is just one part of the development process – but it is an essential procedure in order to make sure the engine, exhaust-after-treatment and all the systems and sub-systems can handle these extreme winter temperatures," says Jan.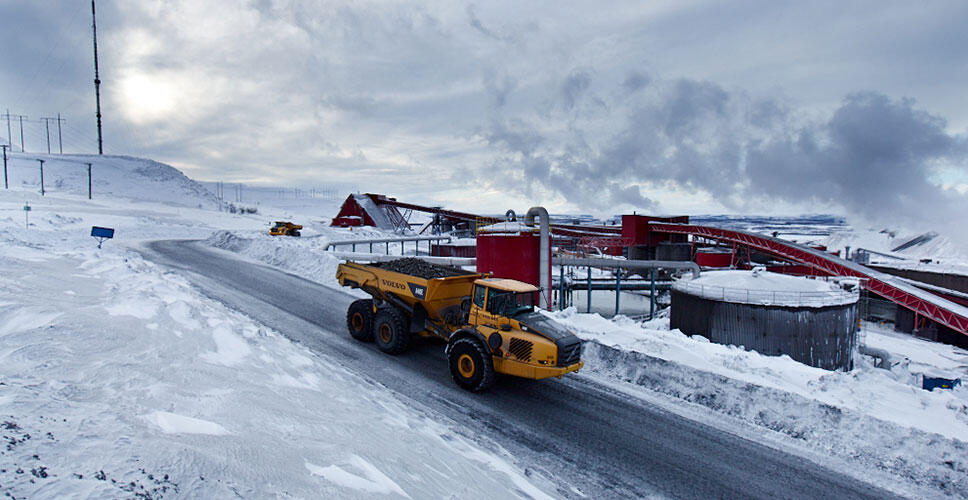 "Taking it to the other extreme, in Spain we conducted tests on test tracks and monitored how the technology coped in the extreme heat and demanding applications," continues Jan. "For example, we looked at how a Stage IV/Tier 4f articulated hauler reacted to being driven up a severely steep hill, with a full load, in the blistering heat. The machines were also tested at 3,500 meters above sea level during high altitude tests in Les Deux Alpes, France. Here, the air is thin and atmospheric pressure is low so we needed to test and verify machine performance, fuel consumption, engine response and startability in these rarefied conditions. When you operate at high altitudes – where there is much less oxygen in the air – it will obviously have a detrimental effect on all combustion engines as oxygen is key to the combustion cycle. However, the latest generation of Volvo machines will have improved performance in these difficult conditions – in fact, from both our internal results and from feedback from our customers who are currently operating these machines, we can see that the entire Stage IV/Tier 4f range has improved performance, fuel efficiency and reliability."
Picture 1: Prototype machines fitted with Volvo Construction Equipment's Stage IV/Tier 4f technology were shipped to remote locations for cold climate, high altitude and summer testing.
Picture 2: Volvo Construction Equipment engineers carried out thousands of tests on the company's Stage IV/Tier 4f technology during cold climate, high altitude and summer testing expeditions.
Picture 3: Testing Volvo Construction Equipment's Stage IV/Tier 4 Final solution in sub-zero conditions was an essential part of the development and validation process.