Out of a field of more than 80 entries from leading manufacturers, Volvo Construction Equipment (Volvo CE) has scooped a gold prize at this year's Intermat 2012 Innovation Award for its revolutionary On Board Weighing system, designed for its F-Series Full Suspension articulated haulers.

The Intermat 2012 Innovation Awards honor the most innovative equipment and techniques in the industry. The jury, under the chairmanship of the president of the French National Federation of Public Works, announced its decision in Paris earlier this year, and members of Volvo CE's Technology function were on hand to collect the award at the opening day of Intermat 2012 on Monday, April 16.
"The potential of the OBW in unlocking the secret of hauler productivity shouldn't be underestimated, and I'm gratified that the Innovation Awards judges have recognized its significance," says Anders Larsson, head of Volvo CE's Technology function.
"I feel honored to receive this prize," agrees chief project manager Jennie Carlsson. "We succeeded not just because we had a good idea but because we had a team of dedicated and skilled people working on the project to make it a reality."
Head of the class
Volvo CE's F-Series Full Suspension articulated haulers are now being offered with the On Board Weighing (OBW) system, an option that gives unprecedented insight into machine productivity. The system monitors the input of weight on the machine from Full Suspension pressure sensors, and relays this information to load software integrated into the machine's electronics.
Fully automatic OBW logs all transported loads, and the ensuing data is then shown on the operator's display. The information can also be accessed remotely, thanks to Volvo's advanced CareTrack telematics system. This allows complete payload management, giving access to data such as total transported load in tons; tons transported per liter of fuel; and number of cycles.
OBW-equipped haulers are fitted with a load indicator light mounted outside the machine and clearly visible to the operator of the wheel loader or excavator that is loading the hauler. A yellow light comes on when at part load, which changes to a green light at nominal load, finally turning red when overloaded. This simple tool helps prevent overloading and the machine wear, tire damage and excess fuel consumption that go with it. The nominal load can be preset to suit material and site requirements.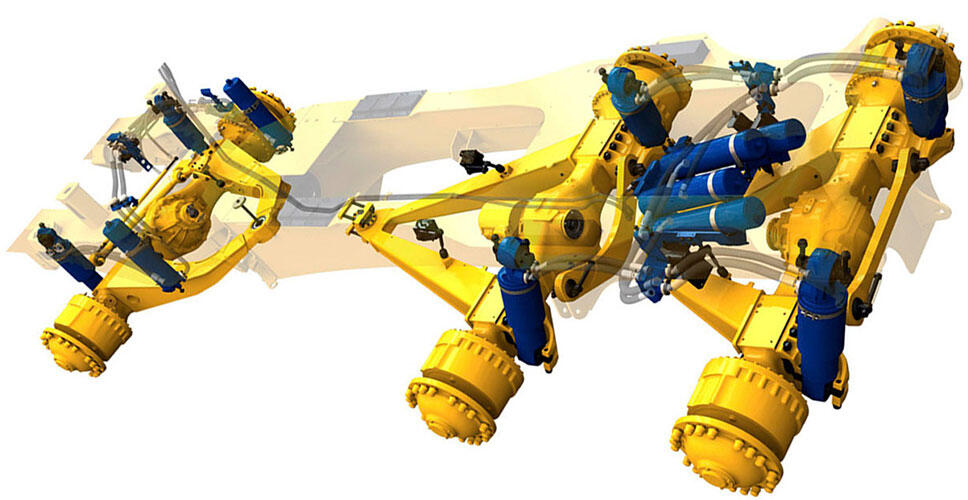 Optimizing plant performance
The OBW system also offers the ability to unlock a wealth of previously inaccessible information, such as the weight of 'carry-back' left in the haul body after tipping. OBW helps show the true productivity of the machine, combining fuel efficiency with tons of mass moved. Additionally, it can help in improving operator performance. By measuring number of cycles, total of mass moved and load efficiency, site managers can compare and improve the productivity of its operators. The system also provides easy-to-understand daily, weekly or monthly productivity reports, which can be invaluable for site managers in assessing whether performance matches job-specific targets – or assisting in calculations for the next project.

"Being recognized for the On Board Weighing system is very rewarding and an encouragement to our entire product team," says technical product manager Mikael Petersson. "This award goes to show that Volvo is an industry leader in design and innovation, and we're proud to be part of this long tradition of excellence."